Price Comparison Sites And Competition
But it's not just the shoppers who are benefiting from the ability to check prices across a range of online stores, the retailers are using price comparison sites to their advantage too. While fierce competition amongst Internet retailers can lead to price wars, online price comparisons can also tempt retailers to collude to raise prices.
Dr Rupert Gatti and Dr Paul Kattuman, at the University of Cambridge, analysed in detail the online market created by Kelkoo, the price comparison site owned by Yahoo!, one of the largest price listing services in the world. Within the UK, Kelkoo is the third-largest retail website and attracts over 10 million users per month. Over 1,800 retailers, including 18 of the 20 largest Internet retailers in the UK, list prices on Kelkoo.
The study analyzed 'clicks' made by consumers when choosing specific products at online stores, and has identified a number money-saving strategies for online shoppers in both the US and the UK. These include:
1. Don't Start from the Top
Seventeen per cent of consumers using price comparison sites fall into the trap of simply clicking on the seller that appears at the top of the screen -even when that seller doesn't offer the best price or have the best reputation. According to Professor Michael Baye of the Kelley School of Business at Indiana University, consumers should "be proactive in their searches. A simple way to find the best deal is to take advantage of the `sort by price' feature that most price comparison sites offer."
2. More Listings = Better Deals
Firms are more likely to offer better deals on products sold by many competitors than only a few. According to the study, a firm that offers the lowest price gets 60 per cent more business than a firm charging a higher price. The more firms selling a product, the more likely a firm will succumb to the pressure to "race to the bottom" and offer a bargain price.
3. Exploit Targets of Opportunity
According to the study, "At price comparison sites, the number of firms listing prices for a given product, and the identity of the firm charging the lowest price, change almost daily." For consumers, the fast-moving nature of online markets means that there are benefits to continuing to monitor prices over time, and to grab good deals when they are available – rather than expecting the offer to last for too long.
4. Other Considerations
But price isn't everything as online shoppers can also easily compare other aspects of retailer service, such as website development, payment security and delivery quality. Some retailers try to win customers by improving quality of service, rather than through slashing their prices. There are also payoffs to firms with a serious "brick and mortar" presence. According to the study, these firms enjoy about 32 per cent more online business than their purely online competitors.
"Price changes are far more frequent online than in 'traditional' retail markets. To illustrate the fluidity of the online market, on average 16 per cent of price quotations for televisions change every week, with price decreases roughly twice as frequent as price increases," the researchers said, adding that prices usually stay fixed for less than six weeks. They also found that collusive pricing amongst retailers is likely to break down when demand is rising.
The report found great flexibility in the portfolio of products offered by retailers online, with stores on average changing 30 per cent of the products they offer each week. Importantly, retailers' portfolio decisions are correlated across products: they are more likely to drop a product when suffering a fall in demand for some of their other goods.
For consumers, the fast-moving nature of online markets means that there are benefits to continuing to monitor prices over time, and to grab good deals when they are available – rather than expecting the offer to last for too long.
Contrary to most theories which assume that price flexibility increases with inflation, the researchers found that the opposite holds for goods such as TVs – higher inflation does not necessarily mean that prices of TVs will rise, though it reduces the chances of a price drop – possibly due to a general tendency to reduce prices on such products.
Despite rapid growth in sales volumes and numbers of retailers, Internet retail markets are likely to remain highly concentrated, the study found. Two types of retailers are expected to control big market shares: the store with the lowest prices and the retailer offering the best service. But even if online markets remain far more concentrated than bricks and mortar retailing, the good news for consumers is that this does not mean that firms will make excessive profits.
All latest news from the category: Social Sciences
This area deals with the latest developments in the field of empirical and theoretical research as it relates to the structure and function of institutes and systems, their social interdependence and how such systems interact with individual behavior processes.
innovations-report offers informative reports and articles related to the social sciences field including demographic developments, family and career issues, geriatric research, conflict research, generational studies and criminology research.
Back to home
Newest articles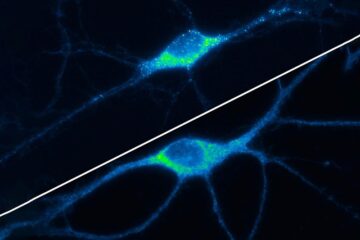 Neurons: How RNA granules grow and shrink
LMU scientists have shown that small aggregates function as temporary RNA repositories, which are regulated by neural activity. Cells constantly have to adapt the level of activity of certain genes…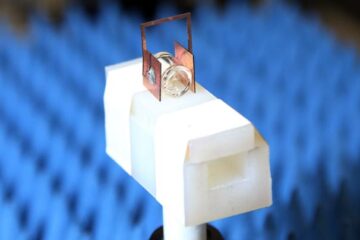 Custom 'headphones' boost atomic radio reception 100-fold
Researchers at the National Institute of Standards and Technology (NIST) have boosted the sensitivity of their atomic radio receiver a hundredfold by enclosing the small glass cylinder of cesium atoms…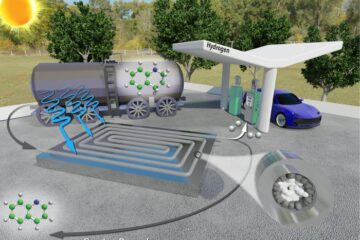 New tech aims to drive down costs of hydrogen fuel
Researchers from North Carolina State University have developed a new technique for extracting hydrogen gas from liquid carriers which is faster, less expensive and more energy efficient than previous approaches….