New research into love letters reveals that the 'new man' is not so new and that Spaniards are traditionally more romantic
New research by Historian Dr Rebecca Earle from the University of Warwick charts love letters from the 16th -18th centuries to reveal that over 300 years ago men commonly used flowery, romantic words to express emotions, and that the emotionally open 'New Man' is not so new. Her research also suggests that 16th century Spaniards were more romantic than their American or English contemporaries.
The study of 303 letters entitled "Letters and Love in Colonial Spanish America" charts the language of love used by Spanish men resident in the Indies, who emigrated to Spanish America.
In 18th century Mexico, husbands used a range of submissive images in their correspondence. They described themselves as servants or slaves ready to follow their mistress's every request. Mexican lovers signed themselves 'your slave ' or 'your servant'.
The language of love used by men in the 18th century and the abject denial of male power in the face of female resistance overtly challenges contemporary images of Mexico as a land of macho men uninterested in romance.
Men expressed emotional powerlessness felt in the face of a lover's disdain: 'My heart has been destroyed in my bosom', 'with these delays and bad moments, I suffer unimaginable torments thinking that I will lose my jewel', 'my darling, I do not continue writing because my sighs and tears do not permit me'.
By describing themselves as weak victims of female power, men created accounts of romantic power that reversed their actual economic and social superiority.
Dr Rebecca Earle, from the University of Warwick, said: "Just as contemporary British men are supposed to express emotions and spend time building relationships, 18th century Spanish American men seemed to believe their love letters should express their emotional state and needs. In fact, a tendency towards self-abasement is a strong undercurrent in many of the letters."
In the 18th century the language of Hispanic love letters became increasingly inflated. Husbands developed new vocabularies to express their emotions. It was no longer sufficient to end a letter 'your husband who loves and esteems you'. To show real affection writers concluded 'your most loving husband who loves you with all his heart and waits for you with open arms'.
Previous studies suggest modern ideas of marriage being about romance, rather than economic status did not emerge in England and North America until the 17th century. However, the strikingly high use of terms of affection in the correspondence of Spanish Americans suggests that the model of cold, loveless marital relations prior to mid-17th century does not apply to the Hispanic world.
In these days of text messaging, email and answering machines, the traditional love letter seems doomed. Dr Earle's research reveals the richness of letters as a window into the past. Will future historians analyse text messages so as to understand 21st century love?
Contacts: Dr Rebecca Earle, History Department, University of Warwick, Tel: 02476 523 466 or 01926 420 533, Mobile: 07817 848237 or Jenny Murray, Communications Office, University of Warwick, Tel: 02476 574 255, Mobile: 07876 21 7740
Alle Nachrichten aus der Kategorie: Social Sciences
This area deals with the latest developments in the field of empirical and theoretical research as it relates to the structure and function of institutes and systems, their social interdependence and how such systems interact with individual behavior processes.
innovations-report offers informative reports and articles related to the social sciences field including demographic developments, family and career issues, geriatric research, conflict research, generational studies and criminology research.
Zurück zur Startseite
Neueste Beiträge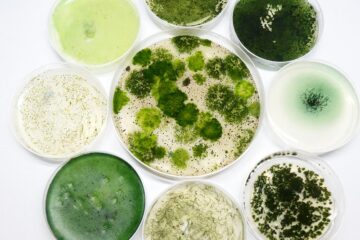 Cyanobacteria: Small Candidates …
… as Great Hopes for Medicine and Biotechnology In the coming years, scientists at the Chair of Technical Biochemistry at TU Dresden will work on the genomic investigation of previously…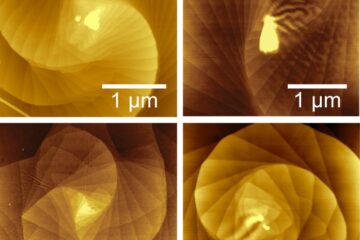 Do the twist: Making two-dimensional quantum materials using curved surfaces
Scientists at the University of Wisconsin-Madison have discovered a way to control the growth of twisting, microscopic spirals of materials just one atom thick. The continuously twisting stacks of two-dimensional…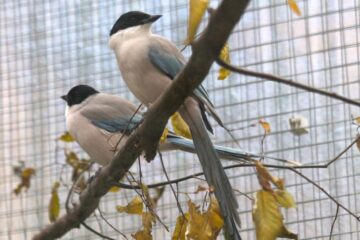 Big-hearted corvids
Social life as a driving factor of birds' generosity. Ravens, crows, magpies and their relatives are known for their exceptional intelligence, which allows them to solve complex problems, use tools…