Overweight boys outweigh girls in stress response, study finds
Overweight boys have greater increases in blood pressure in response to stress than their female peers and decreased ability to restore normal pressures, researchers say in the November issue of Hypertension.
A Medical College of Georgia study showed that, despite typically having a greater height/weight ratio, overweight girls' blood pressures respond less to stress and their natural mechanisms for decreasing blood pressure work significantly better, said Dr. Gregory A. Harshfield, principal author.
"What we observed is that the boys had higher levels of blood pressure throughout, including during stress and recovery, but they did not show an equally greater level of sodium excretion to compensate for higher levels of blood pressure during stress," said Dr. Harshfield. "What we are showing is that the mechanisms driving salt-sensitive hypertension are having more impact in males than females," he said, noting that larger studies are needed before reaching any conclusions.
The body naturally responds to stress with an increase in blood pressure, by increasing blood vessel constriction as well as fluid volume inside vessels. The kidneys help with volume by holding onto sodium. Natriuresis is the body's natural way of eliminating that sodium after the stress is gone to return blood pressure to pre-stress levels.
The study assessed the blood pressure levels of 151 boys and 141 girls ages 15 to 18 during and following stress using a protocol designed by Dr. Harshfield. Subjects were put on a diet for three days to normalize sodium levels. They then came to MCG's Georgia Prevention Institute to participate in the protocol that includes two hours of rest, followed by an hour of playing challenging video games, followed by two more hours of rest.
Blood pressure and sodium excretion were measured throughout the five-hour period to determine how much blood pressure increased in response to stress and how quickly it returned to normal. Dr. Harshfield's studies have found that black males particularly have a problem with pressure returning to normal because of reduced ability to eliminate sodium.
Dr. Harshfield recently obtained a $1.4 million National Institutes of Health grant to explore whether obesity contributes to a decrease in that natural sodium-reducing mechanism. He started seeing the sex differences as he was preparing data for that grant application.
"What we see when we use sex as a factor is that the relationship between adiposity and impaired pressure natriuresis is much more dominant in males than it is in females," Dr. Harshfield said. "The girls have more fat and yet, from our perspective, it's causing less problems."
The MCG researchers believe the link between obesity and hypertension can be found in fat-produced leptin and angiotensinogen. Although leptin is likely better known for its role as an appetite suppressant, fat-produced leptin also stimulates the stress-trigged sympathetic nervous system. Fat also secretes angiotensinogen, which makes angiotensin II, a powerful vasoconstrictor. To make bad matters worse, leptin and angiotensin II also reduce sodium excretion.
One of the next steps is to determine why overweight girls seem less impacted. Dr. Harshfield theorizes that estrogen is likely the answer. "If estrogen increases nitric oxide and that increases vasodilation, that would blunt the increase in blood pressure in response to stress," he said. "The second thing estrogen does is reduce sympathetic nervous system tone so you don't have as much vasoconstriction to begin with." Conversely, male sex hormones may augment blood pressure response, he said.
All news from this category: Social Sciences
This area deals with the latest developments in the field of empirical and theoretical research as it relates to the structure and function of institutes and systems, their social interdependence and how such systems interact with individual behavior processes.
innovations-report offers informative reports and articles related to the social sciences field including demographic developments, family and career issues, geriatric research, conflict research, generational studies and criminology research.
Back to the Homepage
Latest posts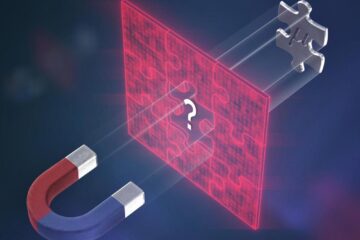 German National HPC Centre provides resources to look for cracks in the standard model
Physicists have spent 20 years trying to more precisely measure the so-called "magnetic moment" of subatomic particles called muons. Findings published this week call into question long-standing assumptions of particle…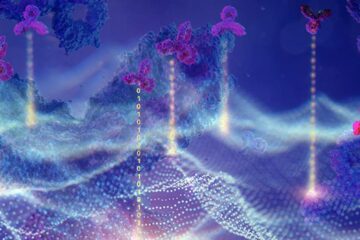 Designing better antibody drugs with artificial intelligence
Antibodies are not only produced by our immune cells to fight viruses and other pathogens in the body. For a few decades now, medicine has also been using antibodies produced…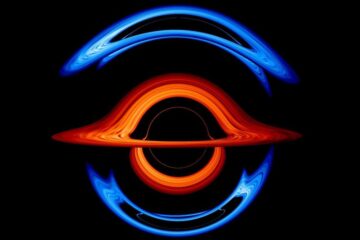 New NASA visualization probes the light-bending dance of binary black holes
A pair of orbiting black holes millions of times the Sun's mass perform a hypnotic pas de deux in a new NASA visualization. The movie traces how the black holes…