Lycopene's anti-cancer effect linked to other tomato components
New research suggests that lycopene — a carotenoid in tomatoes that has been linked to a lowered risk of prostate cancer — does not act alone. Scientists at the University of Illinois at Urbana-Champaign and Ohio State University say that lycopene's punch is stronger in combination with other phytochemicals in the fruit.
Lycopene is an antioxidant and the pigment that provides the red color of tomatoes. Because of recent epidemiological studies suggestive of lycopene's role against prostate cancer, the compound has made its way into dietary supplements. These new findings, based on a comprehensive prostate-cancer survival study done on rats, indicate that a combination of the bioactive compounds may offer the best anti-cancer effect.
"It has been unclear whether lycopene itself is protective. This study suggests that lycopene is one factor involved in reducing the risk of prostate cancer," said John Erdman Jr., a professor of food science and human nutrition and of internal medicine at Illinois. "This also suggests that taking lycopene as a dietary supplement is not as effective as eating whole tomatoes. We believe people should consume whole tomato products — in pastas, in salads, in tomato juice and even on pizza."
The study, which lasted 14 months, appears in the Nov. 5 Journal of the National Cancer Institute. Researchers now suggest that the lycopene found in human prostate tissue and the blood of animals and humans who remain disease free may reflect heightened exposure not just to lycopene but also to other compounds that may be working in synergy with it.
In the new study, researchers in Erdman's laboratory at Illinois randomly assigned 194 male rats treated with a carcinogen to induce prostate cancer to diets containing whole tomato powder, pure lycopene or a control.
Four weeks later, the rats were divided into two groups, with one having unlimited access to food and the second consuming 80 percent of the first's average daily intake. At the conclusion of the feeding portion of the study, histological studies on all of the rats' tissues and blood were done at Ohio State under the direction of Dr. Steven K. Clinton. Clinton earned a doctorate in nutritional sciences from Illinois and a medical degree from the University of Illinois College of Medicine.
Researchers found that the rats that had consumed the tomato powder had a 26 percent lower risk of prostate cancer death than control rats, after controlling for diet restriction. The rats fed pure lycopene had a risk of prostate cancer similar to control rats.
"Tomato powder consumption clearly extended the life and reduced the cancer in this particular model," Erdman said. "Lycopene was a little better than the control group but not as good as the tomato powder group."
In the end, prostate cancer had claimed the lives of 80 percent of the control group, 72 percent of the lycopene-fed rats and 62 percent of the rats fed tomato powder. Rats on the restricted diet had an even lower risk of developing prostate cancer, independent of their diets. The researchers suggest that tomato products and diet restriction may have independent additive benefits.
Other unpublished data in cell culture studies support the idea that lycopene's role is enhanced in the presence of other phytochemicals in tomatoes, Erdman said. His lab also is collaborating in studies finding that higher blood levels of lycopene in human serum correlates to lower risks of prostate cancer, especially in men over age 65. That work is part of an on-going, long-term study of more than 51,500 male health professionals by the Harvard University School of Public Health.
Erdman, who was elected to the Institute of Medicine of the National Academies in October, Clinton and colleagues say that more work is needed to understand the role of the various phytochemicals in tomatoes and to determine whether there are additive or synergistic effects among the compounds.
"Our findings strongly suggest that risks of poor dietary habits cannot be reversed simply by taking a pill," Clinton, a professor of hematology and oncology and of human nutrition, said in an Ohio State news release. "We shouldn't expect easy solutions to complex problems. We must focus more on choosing a variety of healthy foods, exercising and watching our weight."
Animal-based studies, such as this one involving rats, Erdman said, expand on the epidemiologic findings regarding reduced cancer risks and could pave the way for human clinical trials using tomato products or extracts to protect against the development of prostate cancer.
All latest news from the category: Studies and Analyses
innovations-report maintains a wealth of in-depth studies and analyses from a variety of subject areas including business and finance, medicine and pharmacology, ecology and the environment, energy, communications and media, transportation, work, family and leisure.
Back to home
Newest articles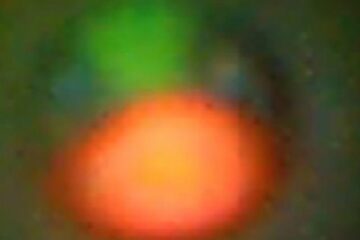 New species of microalgae discovered
Ultrasmall microalgae found in home aquarium could have multiple useful applications. A new species of microalgae was found in water from a home aquarium. While analyzing DNA samples taken from…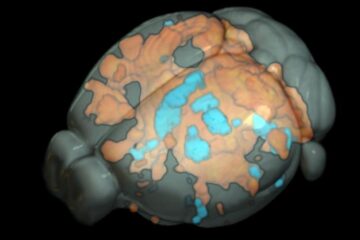 New technology may help inform brain stimulation
Brain stimulation, such as Deep brain stimulation (DBS), is a powerful way to treat neurological and psychiatric disorders. While it has provided therapeutic benefit for sufferers of Parkinson's, Alzheimer's, and…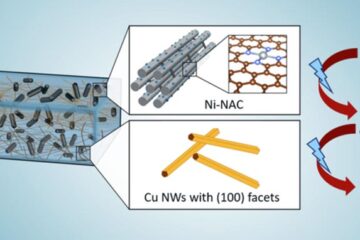 New hybrid catalyst could help decarbonization
… and make ethylene production more sustainable. A new hybrid catalyst converts carbon dioxide into ethylene in one pot. The catalyst was developed by scientists from Ames National Laboratory, Iowa…