Britain needs better 'age proofing'
The authors of the report 'Planning for the Ageing Countryside in Britain and Japan: City Regions and the Mobility of Older People' are presenting their findings next month at the World Congress of Rural Sociology in Korea (7-11 July).
They state that the notion of 'retirement to the countryside' is outdated, as many older people moving to these areas intend to remain economically and socially active. As a result, the government needs a major shift in its approach to older people to draw on the resources they have to offer and 'age-proof' our future better in the process.
Within the next 20 years, it is predicted that the number of over 75-year-olds living in England's rural areas will rise by around 80%.
'The time has come for rural areas to be at the forefront of developing innovative ways of tapping into the benefits offered by the demographic ageing process, and rural policymakers need to grasp this opportunity,' said Dr Kayo Murakami, of Newcastle University's Centre for Rural Economy, who led the research.
However, in order for the UK's rural economy to reach its full potential, the researchers say that policymakers and analysts need to understand the broader impacts of ageing and work towards breaking down negative, stereotypical assumptions about older people.
'A change in society's attitude towards older people is long over-due,' said Dr Murakami. 'Common stereotypes of older people as dependent and in need, which are deeply rooted, need to be challenged and broken down.
'These stereotypes limit older people's lives and the contribution they can make to society. It is becoming less and less true that people reach retirement age and become a burden. For most of us, longevity means additional years of active life, not dependency.'
The report says older people who are able to contribute fully to society can be a positive, driving force for local economies. They cite ways the government can encourage more active participation, such as schemes in which older people draw on their experience to provide mentoring support for young business owners.
The researchers add that policymakers should be encouraged to adopt a broader approach which reaches beyond pensions and care issues, to address the economic, social and civic aspects of ageing. They also need to make sure they involve older people in the design of policies and local service delivery.
Along with international colleagues, Newcastle University researchers are currently exploring the wider effects of demographic ageing on rural areas in the UK, Japan and the US.
'Demographic ageing will bring both challenges and opportunities for society in the coming years,' said Dr Jane Atterton, one of the study's authors. 'This 'greying countryside' effect will have a profound and wide-ranging impact on both the social fabric and the economy.
'Rural England is at the cutting edge of the trend towards an ageing population which is going to happen everywhere, and this is our chance to adopt the right approach now, before it's too late.
'There will be increased pressure on already over-stretched health and care services and a growing need to provide support for those older people who are isolated or have limited finances. It is important that service providers in rural areas continue to offer the full range of support services for those older people in need, particularly for those who no longer have family members living locally.
'However, on the flip side, many older people are wealthier, healthier and more active than their predecessors. Upon reaching retirement, many people have built up considerable economic and social resources that they can contribute to where they live.'
Evidence suggests that older people are more successful in starting a business than their younger counterparts, and with higher employment rates for older age groups, rural areas seem to be taking the lead in reversing the national trend towards early retirement.
These locations offer a number of different and flexible employment options for older people, including self-employment, part-time, temporary or seasonal work and home working.
Many older people also wish to continue learning after they have left work and they also appear to be increasingly discerning consumers who no longer wish to save for a rainy day or to provide an inheritance for their family. They are also active in voluntary, community and social enterprise activities, which all contribute to the 'social capital' of rural communities.
The Newcastle University study, which compared how Japan and the UK differ in their approach to planning for an ageing rural population, showed marked differences between the two countries.
Both countries are wealthy, densely-populated island nations facing demographic transition, but in Japan, concerted efforts to put older people at the heart of community development is creating a more welcoming and accessible community for everyone.
Case Studies
What's happening elsewhere – how other countries tackle this issue:
US
In the US, several states have pursued explicit retiree attraction policies since the 1990s, as a means of promoting economic development. Strategies have included state assistance for communities to develop brochures and other literature to market their localities to potential in-migrants, including former residents (in Alabama and North Dakota for example). Other states (such as South Carolina), have focused on developing planned retirement communities to bring retirees in.
Japan
In Japan, the context is somewhat different to the UK, with rural areas experiencing long-term de-population. Several rural municipalities in Japan have launched 'multi-habitation' programmes, encouraging baby boomers (the dankai generation) who have reached retirement age to re-locate out of urban centres and set up home in their localities.
Policy makers expect an increasing number of retirees with time and money who will choose to live both urban and rural lifestyles at different times. In rural Hokkaido (Japan's northernmost island), programmes promoting permanent residency were launched in 2004, particularly targeting the dankai generation living in the Tokyo metropolitan area. The rationale was to increase in-migration and create a new market for housing, transport, shopping and tourism.
The government departments offer free and independent advice on rural living and focus on providing community-based, small-scale facilities. They work towards regenerating local facilities such as health care and community activities, which tend to be highly prioritised by retiring in-migrants. Through this in-migration, the living conditions and quality of life for all residents is improved. In contrast to many attitudes in the UK towards housing in city centres, people living in Japan tend to view urban living as much safer than living in the countryside, where they tend to have less neighbours and know fewer people.
Japan's population reached its peak in 2005 and is now declining, with the number of people aged 65+ exceeding 20% of the total population for the first time.
Alle Nachrichten aus der Kategorie: Social Sciences
This area deals with the latest developments in the field of empirical and theoretical research as it relates to the structure and function of institutes and systems, their social interdependence and how such systems interact with individual behavior processes.
innovations-report offers informative reports and articles related to the social sciences field including demographic developments, family and career issues, geriatric research, conflict research, generational studies and criminology research.
Zurück zur Startseite
Neueste Beiträge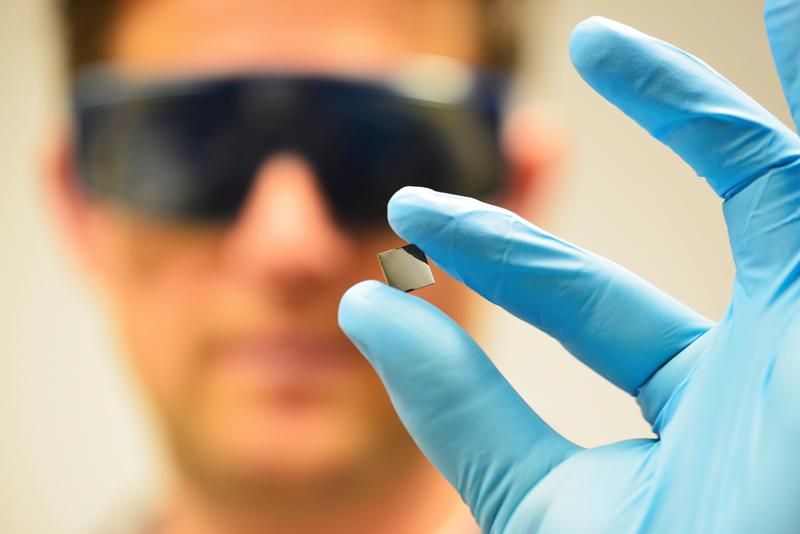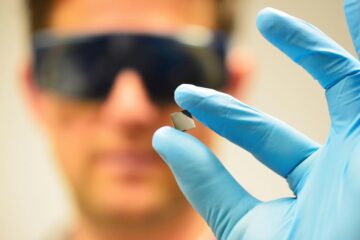 New materials: A toggle switch for catalysis
Electrochemical reactions, which will play an important role in the future of energy supply, can now be explained in detail, thanks to measurements carried out by TU Wien and DESY….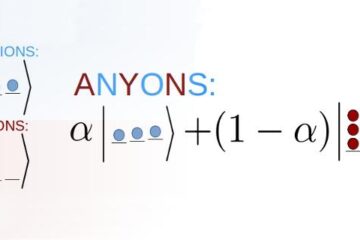 New approach to exotic quantum matter
While in a three-dimensional world, all particles must be either fermions or bosons, it is known that in fewer dimensions, the existence of particles with intermediate quantum statistics, known as…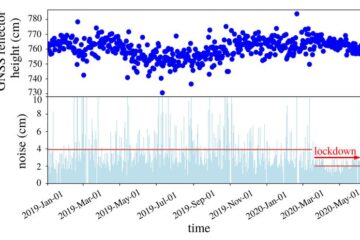 Flood risks: More accurate data thanks to Covid-19
Emerging use of Global Navigation Satellite System (GNSS) makes it possible to continuously measure shallow changes in elevation of Earth surface. A study by the University of Bonn now shows…