Life-saving study into sepsis
A University of Leicester research study has been conducted to examine the usefulness of a monitoring device in the early management of septic patients in an Emergency Department. The results of the study are likely to lead to improved care of patients with sepsis in the future and ultimately to save lives.
If recognised and treated early, sepsis has a favourable outcome but it can be difficult to diagnose and to appropriately treat sepsis at the early stage.
In some parts of the world patients with sepsis are currently treated by placing a thin catheter into a blood vessel close to the heart. This allows doctors to assess the patient's condition and to guide therapy. However, this procedure is not without risk to the patient and is impractical for most UK Emergency Departments.
The Leicester research project is looking at a safe alternative approach in assessing and managing patients with sepsis at the earliest stage. This is the use of a special monitoring device, called a Thoracic Electrical Bioimpedance monitor (Niccomo), which provides doctors with more information about how well the patient's heart is working.
Chris Vorwerk, a postgraduate student working on the project, commented: "I am an Emergency Physician (Specialist Registrar) working at the Leicester Royal Infirmary. Having seen many people dying from sepsis during my career as a doctor, it was my ambition to look into new ways of identifying and treating these patients at an early stage. This fits with my wider interest in the use of clinical risk assessment tools in the Emergency Department, which enable doctors to identify the sicker patients sooner, so that the right treatment can be started straight away."
The research is being presented to the public at the University of Leicester on Thursday 26th June. The Festival of Postgraduate Research introduces employers and the public to the next generation of innovators and cutting-edge researchers, and gives postgraduate researchers the opportunity to explain the real world implications of their research to a wide ranging audience.
More information about the Festival of Postgraduate Research is available at: www.le.ac.uk/gradschool/festival
Alle Nachrichten aus der Kategorie: Studies and Analyses
innovations-report maintains a wealth of in-depth studies and analyses from a variety of subject areas including business and finance, medicine and pharmacology, ecology and the environment, energy, communications and media, transportation, work, family and leisure.
Zurück zur Startseite
Neueste Beiträge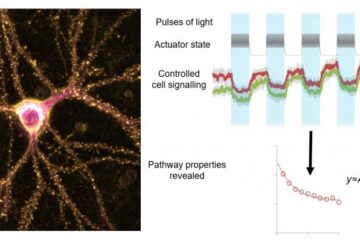 Simplified method to modify disease signaling with light
Most diseases are caused by aberrant cell signaling processes and basic research in cell signaling is needed to identify targets for future therapeutic approaches, especially in cases where no cures…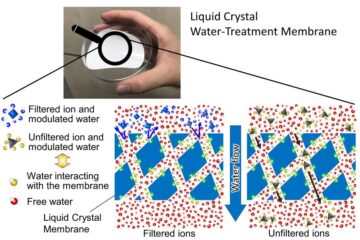 Highly selective membranes
Researchers discover how water can affect its own filtration. Membranes with microscopic pores are useful for water filtration. The effect of pore size on water filtration is well-understood, as is…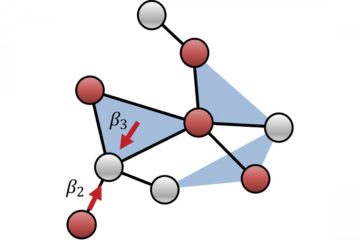 Interactions within larger social groups can cause tipping points in contagion flow
The distribution of group interactions in a social network affects the critical point at which explosive jumps in opinion, popularity, or disease spread occur. Contagion processes, such as opinion formation…