Northern Ireland has twice the level of 'Persistent' Poverty
The research – Persistent Child Poverty in Northern Ireland – which was carried out by Save the Children in partnership with ARK, a joint project between Queen's University, Belfast and the University of Ulster, found that the study of poverty over time is important to understanding how many children are affected in Northern Ireland.
For over a quarter of children, poverty is a short-term issue – but for 21% of children in Northern Ireland, poverty is a long-term experience.
Marina Monteith, Child Poverty Researcher at Save the Children said: "Previous research has shown that Northern Ireland has similar child poverty rates to other regions in the UK in any one year.
"This new research highlights the facts that over a four-year period, a higher proportion of children in Northern Ireland experience poverty than in Great Britain and a greater percentage are likely to live in poverty for a longer period of time."
Traditionally, researchers have given us a more 'static' snapshot of poverty by looking at it at a particular place and time. However, the introduction of the Northern Ireland Household Panel (NIHPS) survey in 2001 has allowed analysts to study the duration of child poverty.
Katrina Lloyd, Research Director at ARK at Queen's University, said: "In the NI Household Panel Survey, the same people are followed up each year. This enables researchers to study how their circumstances change over the four year period for which data is available (2001-2004).
"Using this information, we are able to study whether child poverty is short-term or persistent – that is, being poor for at least three of the four years.
"We found that here, 21% of children were living in persistent poverty, compared to 9% in Great Britain.
"Those most affected by persistent poverty were children living in families dependent mainly on benefits as their main source of income, children living with a lone parent and children living in families with a disabled or elderly adult or a disabled child.
"Furthermore, the analysis showed that parents of children living in poverty had poorer mental health and that mental health and well-being was worst for mothers of children living in persistent poverty."
Marina Monteith added: "The impact of living in persistent poverty is likely to be much more serious than when experiencing poverty on a more temporary basis.
"Persistent poverty impacts adversely on the experience of childhood and life chances are reduced – in terms of educational opportunities as well as health and well-being. In addition, children living in persistent poverty are living in households where parents are clearly experiencing high levels of stress and struggling to cope".
The research revealed today highlights the importance of understanding – not only the level of child poverty but also its depth and duration.
Without specifically tackling the persistent element of poverty and tailoring solutions to tackle it, Save the Children and ARK say that it is unlikely that the government's targets for the eradication of child poverty will be met.
All latest news from the category: Social Sciences
This area deals with the latest developments in the field of empirical and theoretical research as it relates to the structure and function of institutes and systems, their social interdependence and how such systems interact with individual behavior processes.
innovations-report offers informative reports and articles related to the social sciences field including demographic developments, family and career issues, geriatric research, conflict research, generational studies and criminology research.
Back to home
Newest articles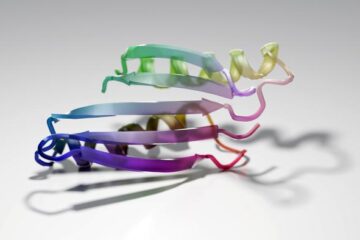 Deep learning dreams up new protein structures
A neural network trained exclusively to predict protein shapes can also generate new ones. Just as convincing images of cats can be created using artificial intelligence, new proteins can now…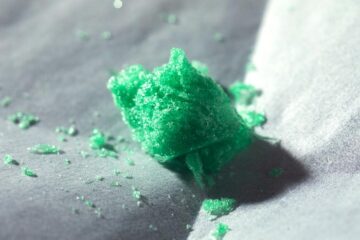 How to freeze-dry a potential COVID-19 vaccine
In Science Advances, scientists report successfully freeze-drying specialized liposomes that could be developed for use in future vaccines. Things that are freeze-dried: Astronaut food. Emergency rations. And, just maybe, some…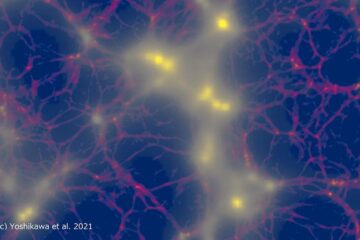 Record-breaking simulations of large-scale structure formation in the universe
Researchers led by the University of Tsukuba present computer simulations that capture the complex dynamics of elusive neutrinos left over from the Big Bang. Current simulations of cosmic structure formation…