NWO modifies the Innovational Research Incentives Scheme
NWO is modifying the Veni, Vidi and Vici subsidy programmes. More money will be made available to top researchers. Subsidies will be larger, there will be more possibilities for lecturers to submit proposals and there will be less prior paper work.
There will be a greater focus on knowledge utilisation, more opportunities for multidisciplinary proposals and proposals from different disciplines will be compared with each other. The changes to be implemented reflect an evaluation of the scheme over recent years. In November and December NWO is organising a number of information sessions for researchers to explain the changes.
More and larger subsidies
In 2007, the Innovational Research Incentives Scheme received a positive evaluation. Therefore the minister made funds available to continue the programme over a period of several years and to expand it. Thanks to an increase in the annual budget to 150 million euro, NWO will be able to make more awards and increase the individual awards. The Veni subsidy will be increased to 250,000 euro (from 208,000 euro). Successful Vidi applicants will receive 800,000 euro instead of 600,000 euro, and the Vici subsidy will rise to 1,500,000 euro from 1,250,000 euro.
More flexibility for lecturers
The restriction for professors will be abolished for Vidi and Vici. Previously, professors were not entitled to apply for Vidi subsidies and they could only apply for a Vici subsidy if they had held a post as professor for less than three years.
No advance embedding
From now on very experienced researchers will only have to make agreements with an institute or a university once they have heard that they are to receive a Vici subsidy. Before this change a researcher had to arrange this 'embedding guarantee' in advance. This rule had already been abolished for Veni and Vidi.
No institutional contribution
Up until 2008, an institution was required to pay 33 percent of the subsidy and NWO 67 percent. From 2008 onwards, NWO will pay the entire subsidy. The scrapping of this institutional contribution coincides with the transfer of 100 million euro from the universities to NWO.
Knowledge utilisation
Another new aspect is that researchers from all scientific disciplines can investigate the impact of their research on society and industry or its social and commercial relevance. Until now this was only possible in the technical sciences. If the researcher has not written a so-called 'knowledge utilisation section', or if this section would lead to a less favourable evaluation, only the familiar criteria 'quality of the researcher' and 'quality of the proposal' will count.
Multidisciplinary proposals
There will also be a separate line for proposals that embrace several NWO scientific disciplines. Scientists who wish to carry out this kind of multidisciplinary research can submit their proposals to special cross-disciplinary evaluation committees.
Domain panels
Next year will see the start of an evaluation of proposals that encompass the full range of scientific endeavour, made up of three 'science domains'. There will be one panel for the arts, humanities and social sciences, one for natural sciences and one for life sciences. Proposals are first evaluated by a division and subsequently by a domain panel. This new system offers researchers from different disciplines a more comparable chance than was previously the case.
Innovational Research Incentives Scheme information
NWO is organising morning and afternoon information sessions on the Innovational Research Incentives Scheme and related forms of financial support on 6 November, 28 November and 16 December. Researchers can register at no cost for one of the Innovational Research Incentives Scheme information sessions at www.nwo.nl/vivoorlichting. There will be presentations by present and former committee members, winners of awards and coordinators. Researchers will also have the opportunity to 'speed date' with the speakers. After one such session potential applicants will once again be fully up to date.
Deadlines for subsidy proposals
Deadlines for the Innovational Research Incentives Scheme in 2009 are as follows: Veni: 8 January; Vidi: 3 March; Vici pre-proposal: 31 March; Vici full proposal: 1 September.
Veni, Vidi and Vici
The Innovational Research Incentives Scheme has three types of subsidy for individuals, which target different stages in a researcher's scientific career: Veni (for those who have recently gained doctorates), Vidi (experienced) and Vici (very experienced). The aim of the Innovational Research Incentives Scheme is to promote innovative scientific research. Talented, creative researchers are given the opportunity to carry out their research and thus to enter or progress through scientific research institutions.
Media Contact
Kim van den Wijngaard
alfa
Alle Nachrichten aus der Kategorie: Science Education
Zurück zur Startseite
Neueste Beiträge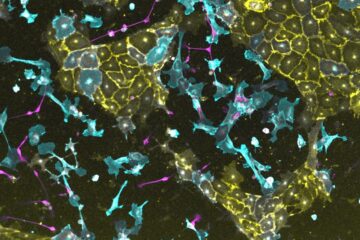 Customized programming of human stem cells
Induced pluripotent stem cells (iPS) have the potential to convert into a wide variety of cell types and tissues. However, the "recipes" for this conversion are often complicated and difficult…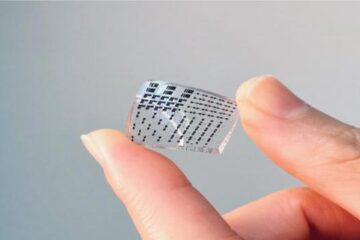 Electronic skin has a strong future stretching ahead
A material that mimics human skin in strength, stretchability and sensitivity could be used to collect biological data in real time. Electronic skin, or e-skin, may play an important role…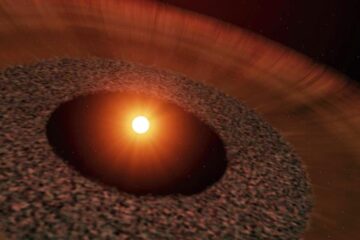 Fast-moving gas flowing away from young star caused by icy comet vaporisation
A unique stage of planetary system evolution has been imaged by astronomers, showing fast-moving carbon monoxide gas flowing away from a star system over 400 light years away, a discovery…