EBS Named First European School Approved by IMA's Higher Education Endorsement Program
The Higher Education Endorsement Program recognizes undergraduate and graduate accounting programs that meet the educational standards that enable students to pursue the CMA® (Certified Management Accountant) credential.
"Properly trained accountants are vital to the success of businesses and economies around the world. We're pleased that EBS is supporting management accounting education and preparing its students for this important career path," said Raef Lawson, Ph.D., CFA, CMA, CPA, IMA vice president of research and policy and professor-in-residence.
Following a thorough review process, IMA endorsed the EBS B. Sc.-level courses in Cost Accounting, and Performance Management and Measurement, as well as the M. Sc.-level Advanced Management and Enterprise Risk Management courses.
"Recognition by IMA as Europe's first endorsed school is a great achievement and a testimony to the emphasis we at EBS place on both academic rigor and practical relevance," said Niels Dechow, professor and chair of Management Accounting and Control. "The IMA endorsement is a clear testimony to the quality of the curriculum offered by the leading department at EBS for Finance, Accounting, Control & Taxation (FACT). FACT is very proud of this accomplishment."
Higher education programs seeking endorsement by IMA must substantially cover the content of the CMA exam in their curriculum, have adequate faculty resources, be accredited by a recognized accreditation organization, and have a faculty member designated as an IMA Campus Advocate. The Campus Advocate program helps professors demonstrate their commitment to the future of the accounting profession by mentoring students and encouraging CMA certification.
"IMA encourages faculty around the world to promote the management accounting profession by joining the IMA Campus Advocate program and by encouraging their schools to seek IMA endorsement," said Lawson.
IMA's Higher Education Endorsement Program offers two tiers of recognition: full endorsement, for those university programs that meet all endorsement criteria; and provisional endorsement, for programs with some minor to moderate shortcomings in meeting all the criteria for full endorsement.
For more information and application forms for IMA's Endorsement Program, visit: http://www.imanet.org/educator_resources/index.aspx
CONTACT:
Niels Dechow
EBS Business School
+49 611 7102 1222
niels.dechow@ebs.edu
Nina Michels-Kim
IMA Europe
+41 43 535 12 37
nmichelskim@imanet.org
About IMA® (Institute of Management Accountants)
IMA®, the association of accountants and financial professionals in business, is one of the largest and most respected associations focused exclusively on advancing the management accounting profession. Globally, IMA supports the profession through research, the CMA® (Certified Management Accountant) program, continuing education, networking and advocacy of the highest ethical business practices. IMA has a global network of more than 70,000 members in 140 countries and 300 professional and student chapters. Headquartered in Montvale, N.J., USA, IMA provides localized services through its four global regions: The Americas, Asia/Pacific, Europe, and Middle East/Africa. For more information about IMA, please visit www.imanet.org.
About EBS Business School
A pioneer among German business schools, EBS Business School has been educating future business leaders with a global perspective since 1971. It is one of the most highly regarded faculties for business and management studies in Germany. Seventy senior, assistant, adjunct and honorary professors from around the world teach in four departments. EBS Business School has a strong network of 270 partner universities worldwide as well as 200 corporate partners. All courses in the Bachelor's, Master's and MBA programmes are taught entirely in English. In 2012, EBS Business School was awarded the prestigious EQUIS hallmark of quality. For more information about EBS, please visit www.ebs.edu.
Media Contact
Andreas Fritz
idw - Informationsdienst Wissenschaft
Alle Nachrichten aus der Kategorie: Science Education
Zurück zur Startseite
Neueste Beiträge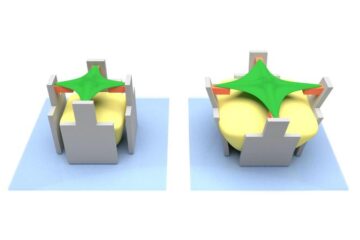 "Stretching rack" for cells
An ingenious device, only a few micrometers in size, enables to study the reaction of individual biological cells to mechanical stress – publication in Science Advances. The behavior of cells…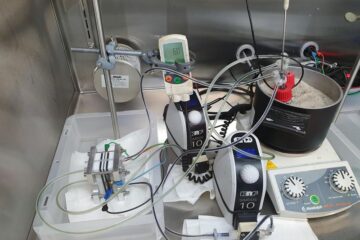 New storage battery more efficient and heat-resistant
The more important renewable energy sources become, the more urgent is the need to store the electricity produced in this way. Green energy could then also be used when the…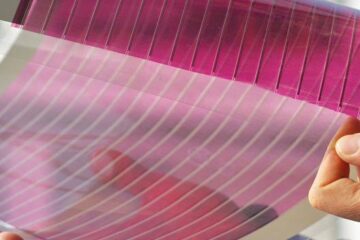 Higher Efficiencies in Organic Photovoltaics
New Record for 1 cm² Solar Cell In the field of organic photovoltaics, researchers are working hard to further increase the solar cell efficiency. New materials obtained from synthetic organic…