New technique could prevent rain stopping play
The phrase `rain stopped play` is gloomily familiar to fans of Wimbledon, international cricket test matches and other major sporting tournaments.
But cancelling matches because the pitch is waterlogged could be consigned to history, thanks to new technology which could revolutionise the international world of both professional and amateur sport.
Researchers at the University of Newcastle upon Tyne are starting trials involving a completely new concept – Electrokinetic Geosynthetics (EKGs) – which would allow groundsmen to draw water from grass sports fields and so help the turf to grow healthily.
EKGs are embedded in the soil and electrified, causing unwanted water to be removed.
The EKG concept combines two well-known concepts of electro-kinetics and geosynthetics to create `geosynthetic electrodes` – fine stainless steel elements coated with a polymer. The geosynthetic electrode can still be used to pass an electrical current through the ground, but the coating makes the metal more physically and chemically robust. The material is light and easy to install and comes in a variety of shapes including strips, sheets, and 3D forms.
Although electro-osmosis has been used since the mid-20th Century to rapidly draw water from fine grained soil, the process was hindered by a variety of problems. One of the main problems with electro-osmosis is that when an electric current is passed through water (H2O), using electrodes, it splits releasing Hydrogen and Oxygen gases and generating acid and alkali conditions in the water. These reactions corrode metal electrodes. This causes them to be less efficient, reducing their lifespan and can cause a potential pollution problem.
By combining the two technologies for the first time, these problems have been very much reduced.
This is the first time such a concept has been applied to sports fields, but the researchers are confident that there is a healthy and growing market potential for their technology.
In the UK and internationally, much of the sporting industry is at the mercy of the weather. Rain can dictate whether games are played or not. With the increasingly large financial stakes in professional sports, rain stopping play can result in millions of pounds being lost to the industry each year. And in amateur sport, poorly drained pitches can reduce the number of different sports that can use a particular facility, and the frequency of fixtures. These effects can cause clubs to be less economically viable.
The situation is set to get worse under a changing global climate, with current data suggesting that the UK as a whole can expect significantly wetter winters in 21st century, and the northern parts of Britain can expect wetter summers.
Many UK football pitches are inefficient at draining rain water from the turf. A recent audit of football pitches by the Football Association showed that of the 300,000 pitches in England and Wales, 90% have drainage problems, and last year the Football Foundation acquired £90m. to upgrade and improve pitches.
The Department of Trade and Industry has also pledged, in its recent White Paper `A Sporting Future for All` millions of pounds for new sports pitches and facilities in the aim of giving a large number of the population "a better sporting future."
Newcastle University has been working on the development of EKG for the last eight years, and has now `spun-out` a company, called NuGROUND to market the technology. This involves four staff members from the Department of Civil Engineering – Professors Colin Jones and Barry Clarke, and Drs John Lamont-Black and Stephanie Glendinning.
The current feasibility study being carried out at the Newcastle University sports ground in Cochrane Park, Little Benton will last 18 months and will determine whether EKG has real potential for use in sports fields. If this is successful, the researchers aim to conduct a larger trial involving major sports stadia.
NuGROUND director John Lamont-Black said:
"Participation in sport is now a quality of life indicator and is thus one of the key areas of the UK government`s sustainable development policy.
"The demand for higher performance and more frequent usage is set to increase dramatically in the coming years for both coarse turf pitches (football, rugby, hockey) and fine turf (cricket, golf and tennis).
"The net result is that most of the sports grounds across the nation, particularly those at grass roots level, will need to improve the performance and reliability of their sports turf playing surfaces. We hope to play an integral part in helping to improve our sports grounds.
"In respect of fine turfs like bowls, tennis or cricket, play stopped by rain could be restarted quickly using the EKG. Future developments could include the `fine tuning` of moisture content and thus quality of playing surfaces which would be of interest to lawn tennis and cricket."
EKG has several other potential applications – including stabilising railway embankments and helping to clean contaminated land. NuGROUND, is concentrating much of its efforts in its start-up phase on the sports field applications. Other activities include dewatering of sewage sludge to help the waste disposal process. the company is also considering licensing the technology to Japanese Engineers who specialise in soft soils. Current research collaboration with partners in South Africa is set to yield advances in the treatment of unstable mining waste using EKG technology.
Media Contact
Claire Jordan
alphagalileo
All latest news from the category: Process Engineering
This special field revolves around processes for modifying material properties (milling, cooling), composition (filtration, distillation) and type (oxidation, hydration).
Valuable information is available on a broad range of technologies including material separation, laser processes, measuring techniques and robot engineering in addition to testing methods and coating and materials analysis processes.
Back to home
Newest articles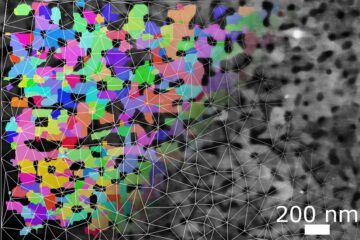 Thermal insulation for quantum technologies
Thermal insulation is not only important for buildings, but also in quantum technologies. While insulation panels around a house keep the heat inside, quantum devices require insulation against heat from…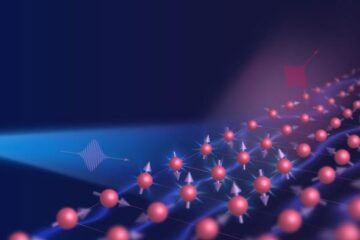 Spin keeps electrons in line in iron-based superconductor
Electronic nematicity, thought to be an ingredient in high temperature superconductivity, is primarily spin driven in FeSe finds a study in Nature Physics. Researchers from PSI's Spectroscopy of Quantum Materials…
Scientists devise method to prevent deadly hospital infections without antibiotics
Novel surface treatment developed at UCLA stops microbes from adhering to medical devices like catheters and stents. A hospital or medical clinic might be the last place you'd expect to…