Link between climate and malaria broken
Africa's malaria resurgence isn't down to global warming
Climate change cannot explain the growth of malaria in the highlands of East Africa, say researchers. Drawing simplistic links between global warming and local disease patterns could lead to mistaken policy decisions, they warn.
Drug resistance, or the failure of the health-care system to keep pace with population growth, are more likely culprits for malaria's rise, say Simon Hay, of the University of Oxford, and his colleagues. These should be the focus of public-health efforts, they urge. Malaria kills between one million and two million Africans each year.
Through records and computer simulation, Hay's team reconstructed the climate of four regions in Kenya, Uganda, Rwanda and Burundi between 1911 and 19951.
Malaria cases in these regions have increased sharply in the past two decades, in some areas more than fivefold. The pattern is similar across tropical Africa. Hay's team chose upland areas because they are most sensitive to climate change.
But the reconstruction revealed no significant trends in temperature, rainfall or the number of months when conditions were suitable for malaria transmission – the disease thrives in warm, wet weather. "The climate hasn't changed, therefore it can't be responsible for changes in malaria," says Hay.
There's been an unseemly rush to link climate to disease, agrees Paul Reiter, an expert in insect-borne diseases at the Harvard School of Public Health. "The most important factors are always going to be economics, politics and lifestyle," he says.
Hay and Reiter add that even in temperate regions, global warming is unlikely to increase the threat of malaria. The disease was present in Europe and North America until the second half of the twentieth century, until factors such as wetland draining, insecticide and improved public hygiene eliminated it, they point out.
Blowing hot and cold
"There's been some terrible bandwagon-jumping and misdirection of resources that could be spent learning how to control mosquito-borne disease," says Reiter. "We urgently need to cool down the rhetoric and start to look objectively at what the factors behind their recent resurgence are."
But this study does not prove that there's no link between climate change and the growth of malaria in these regions, says Jonathan Patz, who studies climate's relationship with health at Johns Hopkins University in Baltimore.
Some regions of East Africa do show warming trends, he says. That the team considered climate over a much longer period than they analysed disease could have confused their analysis, he believes.
"I think there's a mismatch between the results and the strong conclusions of this paper," says Patz. He feels it's still not clear whether climate change has influenced disease.
What's needed, he says, are studies that consider climate, disease statistics and social factors simultaneously. These may help to predict the effect on malaria if climate in upland East Africa does change.
References
Hay, S. I. et al. Climate change and the resurgence of malaria in the East African Highlands. Nature, 415, 905 – 909, (2002).
Media Contact
JOHN WHITFIELD
© Nature News Service
All latest news from the category: Earth Sciences
Earth Sciences (also referred to as Geosciences), which deals with basic issues surrounding our planet, plays a vital role in the area of energy and raw materials supply.
Earth Sciences comprises subjects such as geology, geography, geological informatics, paleontology, mineralogy, petrography, crystallography, geophysics, geodesy, glaciology, cartography, photogrammetry, meteorology and seismology, early-warning systems, earthquake research and polar research.
Back to home
Newest articles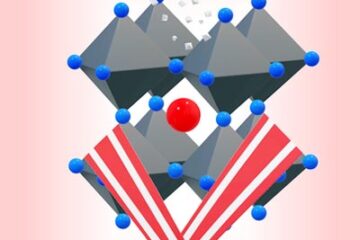 Perovskite solar cells soar to new heights
Metal halide perovskites have been under intense investigation over the last decade, due to the remarkable rise in their performance in optoelectronic devices such as solar cells or light-emitting diodes….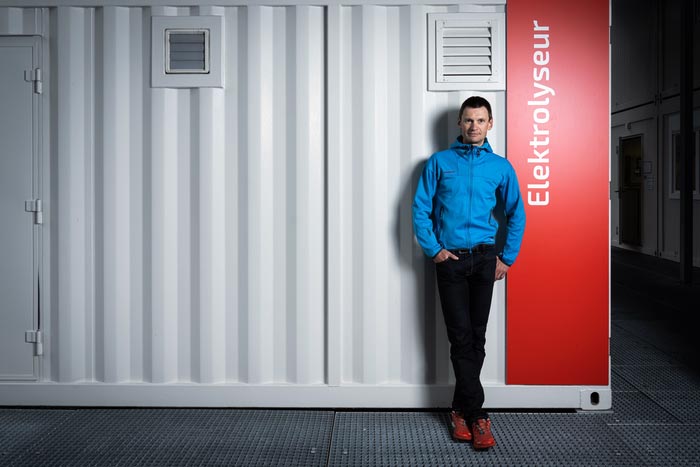 Blue hydrogen can help protect the climate
An international group of researchers led by the Paul Scherrer Institute and the Heriot-Watt University has carried out in-depth analyses of the climate impact of blue hydrogen. This is produced…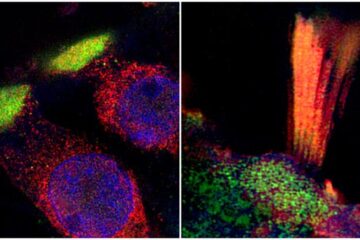 Genes associated with hearing loss visualised in new study
Researchers from Uppsala University have been able to document and visualise hearing loss-associated genes in the human inner ear, in a unique collaboration study between otosurgeons and geneticists. The findings…