Mapping microfluidics' impact on life sciences
Over the last decade, microfluidics has enabled the rapid growth and commercialisation of the life sciences, and IST-project FLOWMAP aims to further these advances by elaborating a roadmap that identifies technological gaps and streamlines RTD activities in the field.
One of the most dynamically emerging disciplines of microtechnology, microfluidic devices can accurately control minute volumes of fluid – mostly liquids – well below the microlitre range.
Modern inkjet technology with global turnover topping 10 billion euros represents an impressive example of how microfluidics has leveraged a mature and commercially successful area of business. By significantly reducing reagent volumes and thus the costs per test, microfluidics-based liquid handling equipment has emerged from inkjet technology to enable modern high-throughput technologies for pharmaceutical drug discovery.
The FLOWMAP consortium identified a broad gap between the technological capabilities on the one side and the know-how available on the developers' back-end side, and the awareness, needs and expectations among potential customers acting on the front end. Bringing together more than 150 key players from different disciplines on a European level, FLOWMAP plotted a technology roadmap for the advances expected in microfluidics and defined future requirements of the customers through interviews, questionnaires and workshops.
"We have quantified the economic development and pinpointed important market drivers. Furthermore, the paramount technology drivers which will determine the present and expected capabilities have been identified. This way, the roadmap provides a solid basis for decision makers planning investments in the life science arena," says project manager Jens Ducree.
He adds the roadmap has now been produced from the results of these surveys and "we are shipping an electronic 197-page record to customers." He points out that an executive summary of the roadmap is currently available on their website.
The summary notes the technological advantages arising from microfluidic qualities, such as fast response times, well-controlled reaction conditions, small power consumption, low dead volumes and the possibility to manipulate liquids by means of electric fields, heating or ultrasonic waves. These qualities allow for compact, often stand-alone systems that have been designed featuring full process integration and automation to carry out complex tasks in a hands-on fashion.
These portable or point-of-use systems leverage applications such as so-called 'labs-on-a-chip' for medical diagnostics or other analytical purposes like ecological monitoring. The summary points out other promising markets comprise miniaturised therapeutical devices, e.g. for implantable, stand-alone drug delivery units. As a benefit to research and development, microfluidics also provides a unique access to the nanoworld of biomolecular chemistry, thus setting the pace for many leading edge biotechnological innovations.
Major hurdles presently impeding the commercial proliferation of microfluidic technologies identified by the roadmap include the cost of associated equipment and microfluidic components, the strength of competing/substitutive technologies, and the lack of commercial suppliers, infrastructure and industrial standards.
Based on survey consensus, the roadmap forecasts an overall annual growth rate for microfluidic technologies in the life sciences of more than 30 per cent per annum with drug discovery, medical diagnostics and therapeutic devices representing the most promising fields. Using the market analysis, consortium partner Yole Développement estimates the current global market of microfluidics in the life sciences at approximately 500 million euros, increasing at an annual growth rate of 19 per cent to 1.4 billion euros in 2008. Ducree adds that the roadmap provides a detailed breakdown of this turnover in each microfluidics segment identified in life sciences, which can be ordered from the website.
Contact:
Jens Ducree
Albert-Ludwigs-Universitaet Freiburg
IMTEK
Chair for Mems Applications
Fahnenbergplatz
D-79085 Freiburg
Germany
Tel: +49-761-2037324
Fax: +49-761-2037322
Email: ducree@imtek.de
Source: Based on information from FLOWMAP
Alle Nachrichten aus der Kategorie: Process Engineering
This special field revolves around processes for modifying material properties (milling, cooling), composition (filtration, distillation) and type (oxidation, hydration).
Valuable information is available on a broad range of technologies including material separation, laser processes, measuring techniques and robot engineering in addition to testing methods and coating and materials analysis processes.
Zurück zur Startseite
Neueste Beiträge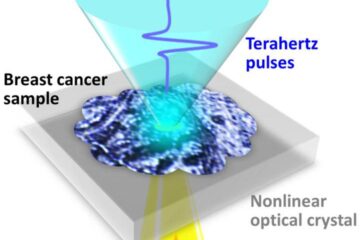 Key breakthrough towards on-site cancer diagnosis
No stain? No sweat: Terahertz waves can image early-stage breast cancer without staining. A team of researchers at Osaka University, in collaboration with the University of Bordeaux and the Bergonié…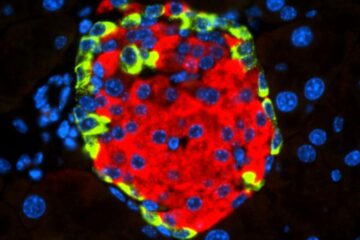 A CNIO team describes how a virus can cause diabetes
It has recently been described that infection by some enteroviruses – a genus of viruses that commonly cause diseases of varying severity – could potentially trigger diabetes, although its direct…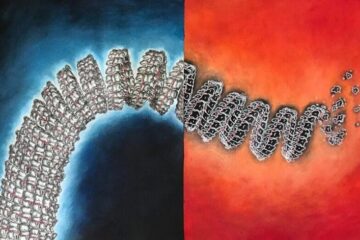 Targeting the shell of the Ebola virus
UD research team looking at ways to destabilize virus, knock it out with antivirals. As the world grapples with the coronavirus (COVID-19) pandemic, another virus has been raging again in…