An efficient and environmentally friendly way of manufacturing gears
EUREKA project E! 2339 EUROENVIRON GRINDING project has developed an alternative, flexible and environmentally friendly manufacturing technology for the production of gears that can reduce production times from months to a matter of days.
It can be used for all kinds of gears and joints made from treated alloyed steel, heat-resistant nickel or titanium alloys, such as those used in turbine and jet engine blades.
The current production process for industrial gears is expensive in terms of labour, materials and time. It involves the manufacture and maintenance of gear-cutting tools, the cutting and shaping of a blank and heat and thermo-chemical treatments. In comparison, the new process "is based on precision deep grinding by a shaped grinding wheel that improves both quality and productivity of the final gears. These unique tools are made by fusing abrasive grains of alumina corundum and silicon carbide to the surface of the tool with strong ceramic bonds," says Josef Frumar, Production Manager at Czech lead partner Carborundum Electrite a.s.
The project partners hope that this new technique of grinding exact gear shapes may become an alternative to conventional practice which relies on distinct metalworking methods to obtain precision cutting edges. In Russia alone, the annual demand for grinding wheels is over 50,000 units. "The introduction and adoption of the new gear-manufacturing technology will make it possible to increase the production rates and quality of finished gear products," concludes Frumar.
Carborundum Electrite a.s. may have 100 years of experience in the production of grinding wheels, but an unsuccessful privatisation trial during the last decade left it without an R&D department. "Our Russian partner carried out the fundamental research while we provided trial testing and implementation," explains Frumar.
Prof. Viktor Starkov, Director of the Research Centre at the Moscow State Technical University, 'Stankin', describes how it carried out most of the research work. "We developed various formulae for new high-porosity tools and conducted industrial tests in 14 Russian factories, together with theoretical analysis and experimental research, which created a basis for the development of this new technology of gear production by profile depth grinding."
Frumar describes the benefits of being in a EUREKA project: "The EUREKA scheme provided the perfect chance for international co-operation on projects which will produce products that are the first on the market and ahead of our competitors."
Alle Nachrichten aus der Kategorie: Process Engineering
This special field revolves around processes for modifying material properties (milling, cooling), composition (filtration, distillation) and type (oxidation, hydration).
Valuable information is available on a broad range of technologies including material separation, laser processes, measuring techniques and robot engineering in addition to testing methods and coating and materials analysis processes.
Zurück zur Startseite
Neueste Beiträge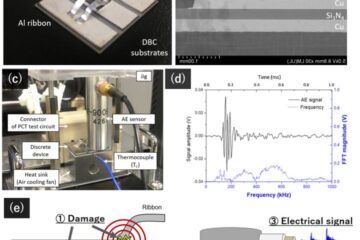 Detecting early-stage failure in electric power conversion devices
Researchers from Osaka University use non-destructive acoustic monitoring to identify the earliest stages of failure in silicon carbide power electronics, which will help in the design of more-durable power devices….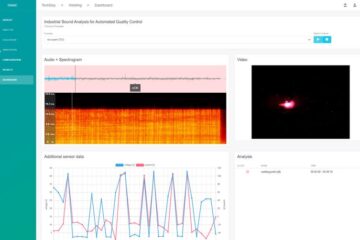 Build your own AI with ISAAC for error detection in production
Fraunhofer IDMT has developed a software tool for quality inspectors based on Artificial Intelligence (AI), which automates and simplifies the analysis of industrial sounds, for example in welding processes. Thanks…
BEAT-COVID – advanced therapy strategies against the pandemic
The present SARS-coronavirus-2 pandemic with all its effects on society – both health and economic – highlights the urgency of developing new therapies for COVID-19 treatment. At the same time,…