SCHOTT develops new manufacturing technique for its LASF35 glass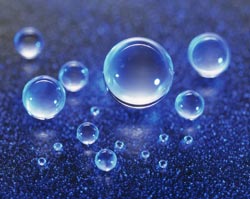 Thanks to its extremely high index of refraction, LASF35 glass offers excellent properties for sophisticated lens systems used in tight spaces. By relying on a continuous production technique, SCHOTT has also optimized the internal transmission. Particularly within the blue wavelength region, this glass offers substantially better properties than comparable optical materials.
SCHOTT Advanced Optics, the optics division of the international technology company, will be unveiling an improved version of its LASF35 glass (nd = 2.02204; vd = 29.06) at the international trade fair "Optatec" in Frankfurt, Germany. In doing so, SCHOTT is optimizing its line of glasses that feature high refractive indexes in extreme regions of the Abbe diagram.
"Glasses with a high refractive index represent an important prerequisite for the increasing miniaturization of optical technologies," notes Dr. Bernhard Hladik, Product Manager of Optical Glass at SCHOTT AG. "This improvement to our product portfolio will offer new potential for innovation for industrial lenses, medical technology, optoelectronics and laser technology, as well as related advanced technologies," he adds.
LASF35 glass is particularly well-suited for miniaturized lens systems, such as those used as ball lenses or micro prisms in medical technology for endoscopes, microscopes and other micro lenses, for example.
When it comes to manufacturing, SCHOTT uses a continuous melting process and, therefore, achieves much higher internal transmission (63 % at 400 nm for a thickness of 10 mm; color code: 45/37) that truly outshines all other comparable glasses, particularly inside the blue wavelength region.
The new glass has been approved in accordance with the European Guideline 2002/95/EG (RoHS, Restriction of the use of certain hazardous substances in electrical and electronic equipment). SCHOTT is also planning to introduce a version called N-LASF35 that will be free of arsenic in the future.
SCHOTT is an international technology group that sees its core purpose as the lasting improvement of living and working conditions. To this end, the company has been developing special materials, components and systems for nearly 125 years. The main areas of focus are the household appliances industry, pharmaceuticals, solar energy, electronics, optics and the automotive industry.
The SCHOTT Group is present in close proximity to its customers with production and sales companies in all its major markets. The Group's approximately 16,700 employees generate worldwide sales of approximately 2.1 billion euros. The company's technological and economic expertise is closely linked with its social and ecological responsibility. The parent company of the SCHOTT Group is SCHOTT AG, whose sole shareholder is the Carl-Zeiss-Stiftung (Foundation).
Contact:
SCHOTT AG
Christine Fuhr
PR Manager
Corporate Public Relations
Phone +49 (0)6131 / 66-4550
Fax +49 (0)6131 / 66-4041
E-Mail christine.fuhr@schott.com
Alle Nachrichten aus der Kategorie: Process Engineering
This special field revolves around processes for modifying material properties (milling, cooling), composition (filtration, distillation) and type (oxidation, hydration).
Valuable information is available on a broad range of technologies including material separation, laser processes, measuring techniques and robot engineering in addition to testing methods and coating and materials analysis processes.
Zurück zur Startseite
Neueste Beiträge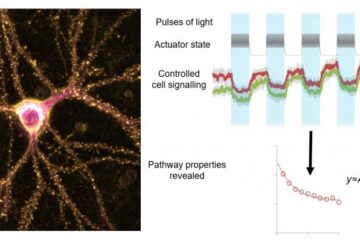 Simplified method to modify disease signaling with light
Most diseases are caused by aberrant cell signaling processes and basic research in cell signaling is needed to identify targets for future therapeutic approaches, especially in cases where no cures…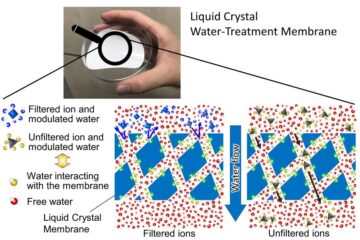 Highly selective membranes
Researchers discover how water can affect its own filtration. Membranes with microscopic pores are useful for water filtration. The effect of pore size on water filtration is well-understood, as is…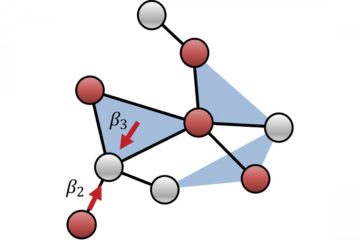 Interactions within larger social groups can cause tipping points in contagion flow
The distribution of group interactions in a social network affects the critical point at which explosive jumps in opinion, popularity, or disease spread occur. Contagion processes, such as opinion formation…