Siemens drives forward its expansion in industrial software: Siemens to acquire U.S. company Vistagy, Inc.
This acquisition allows Industry Automation, a Division of the Siemens Industry Sector, to continue to enhance its position as the world's leading supplier of industrial software. The parties agreed not to disclose the terms of the acquisition. The transaction is subject to customary approvals, and is expected to close before the end of 2011.
Companies that use composite materials like carbon fiber components in their products are faced with the task of further reducing costs and time-to-market in order to sharpen the competitive edge composites offer. With their unique combination of low weight, high strength, and durability, composite structures are already used extensively in the aerospace industry and for rotor blades of wind power turbines. Composite materials will continue to experience more widespread use – primarily in the automotive and marine industries – as the complexity and time required for developing and producing composite structures is reduced.
This is precisely the aim Siemens is pursuing by adding industry-specific engineering software to its industrial software portfolio for Product Lifecycle Management (PLM). Already today, Siemens is among the technology leaders for the automation of production lines for carbon fiber components. With the acquisition of Vistagy, Siemens will become the only company worldwide to support the whole value creation for carbon fiber components with its software tools – from product definition and development to manufacturing and service.
"Advanced software solutions tailored to specific industry requirements are vital for companies to achieve the next level of performance in their products. This type of industry focus will be the differentiating factor for success in the industry software market", said Anton S. Huber, CEO of the Siemens Industry Automation Division. "The planned integration of our PLM Software business with Vistagy's universally acknowledged expertise in industry-specific software, such as composites, will make us the partner of choice in this market today and well into the future."
Vistagy, Inc., is based in Waltham, Massachusetts, USA. Around 300 customers worldwide are applying Vistagy's software products for a variety of applications ranging from composites engineering and design and manufacture of complex assemblies and large aerostructures to design and manufacture of transportation seat systems and interior components. Siemens is planning to integrate the software supplier and its products, services and support into its PLM Software Business Unit, a part of the Siemens Industry Automation Division. Siemens PLM Software is a leading global supplier of software and services with the capability to optimize the entire lifecycle of products and radically reduce their time-to-market. The company's well-established open business model that serves the needs of all customers regardless of their mix of IT solutions and CAD platforms will help ensure the ongoing support and satisfaction of all Vistagy customers.
"Vistagy has spent the last 20 years supporting the engineering and production work of its customers by providing robust solutions and excellent service," said Steve Luby, Vistagy, Inc.'s President and CEO. "We have been working successfully in partnership with Siemens PLM Software for a long time. And now we are looking forward to becoming a part of Siemens' comprehensive offerings and to significantly expand our current customer base."
Recent years have seen a number of acquisitions by the Siemens Industry Automation Division, in each case involving leaders in their respective field of industrial software: UGS in the United States (2007), Innotec in Germany (2008), Elan Software Systems in France (2009) and Active SA in Brazil (2011).
In case of reader enquiries, please quote the reference "IA 2702":
Siemens Industry Automation, Infoservice, Postfach 23 48, D-90713 Fürth.
Fax: ++49 (911) 978-3321 or E-Mail: infoservice@siemens.com​
The Siemens Industry Sector (Erlangen, Germany) is the world's leading supplier of innovative and environmentally friendly products and solutions for industrial customers. With end-to-end automation technology and industrial software, solid vertical-market expertise, and technology-based services, the Sector enhances its customers' productivity, efficiency, and flexibility. With a global workforce of more than 100,000 employees, the Industry Sector comprises the Divisions Industry Automation, Drive Technologies and Customer Services as well as the Business Unit Metals Technologies. For more information, visit​ http://www.siemens.com/industry
The Siemens Industry Automation Division (Nuremberg, Germany) supports the entire value chain of its industrial customers – from product design to production and services – with an unmatched combination of automation technology, industrial control technology, and industrial software. With its software solutions, the Division can shorten the time-to-market of new products by up to 50 percent. Industry Automation comprises five Business Units: Industrial Automation Systems, Control Components and Systems Engineering, Sensors and Communications, Siemens PLM Software, and Water Technologies. For more information, visit​ http://www.siemens.com/industryautomation
Vistagy, Inc., is a leading global provider of industry-specific engineering software and services that create rich product descriptions for better-informed decision making early in the design cycle. The company enhances commercial 3D CAD platforms by applying specialized process knowledge and domain expertise to create solutions that solve some of the world's most complex engineering problems. As a result, customers significantly increase their reuse of engineering data and ultimately reduce cost, improve quality, and cut time to market. VISTAGY is a strategic partner to hundreds of leading manufacturers in the aerospace, automotive, and wind energy industries, including Bombardier Aerospace, General Motors, and Sinomatech Wind Power Blade Co. The company is headquartered in Waltham, Massachusetts, USA, www.vistagy.com.
This document contains forward-looking statements and information – that is, statements related to future, not past, events. These statements may be identified by words such as "expects," "looks forward to," "anticipates," "intends," "plans," "believes," "seeks," "estimates," "will," "project" or words of similar meaning. Such statements are based on the current expectations and certain assumptions of Siemens' management, and are, therefore, subject to certain risks and uncertainties. A variety of factors, many of which are beyond Siemens' control, affect Siemens' operations, performance, business strategy and results and could cause the actual results, performance or achievements of Siemens to be materially different from any future results, performance or achievements that may be expressed or implied by such forward-looking statements. In particular, Siemens is strongly affected by changes in general economic and business conditions as these directly impact its processes, customers and suppliers. This may negatively impact our revenue development and the realization of greater capacity utilization as a result of growth. Yet due to their diversity, not all of Siemens' businesses are equally affected by changes in economic conditions; considerable differences exist in the timing and magnitude of the effects of such changes. This effect is amplified by the fact that, as a global company, Siemens is active in countries with economies that vary widely in terms of growth rate. Uncertainties arise from, among other things, the risk of customers delaying the conversion of recognized orders into revenue or cancelling recognized orders, of prices declining as a result of continued adverse market conditions by more than is currently anticipated by Siemens' management or of functional costs increasing in anticipation of growth that is not realized as expected. Other factors that may cause Siemens' results to deviate from expectations include developments in the financial markets, including fluctuations in interest and exchange rates (in particular in relation to the U.S. dollar), in commodity and equity prices, in debt prices (credit spreads) and in the value of financial assets generally. Any changes in interest rates or other assumptions used in calculating obligations for pension plans and similar commitments may impact Siemens' defined benefit obligations and the anticipated performance of pension plan assets resulting in unexpected changes in the funded status of Siemens' pension and other post-employment benefit plans. Any increase in market volatility, further deterioration in the capital markets, decline in the conditions for the credit business, continued uncertainty related to the subprime, financial market and liquidity crises, or fluctuations in the future financial performance of the major industries served by Siemens may have unexpected effects on Siemens' results. Furthermore, Siemens faces risks and uncertainties in connection with: disposing of business activities, certain strategic reorientation measures; the performance of its equity interests and strategic alliances; the challenge of integrating major acquisitions, implementing joint ventures and other significant portfolio measures; the introduction of competing products or technologies by other companies or market entries by new competitors; changing competitive dynamics (particularly in developing markets); the risk that new products or services will not be accepted by customers targeted by Siemens; changes in business strategy; the outcome of pending investigations, legal proceedings and actions resulting from the findings of, or related to the subject matter of, such investigations; the potential impact of such investigations and proceedings on Siemens' business, including its relationships with governments and other customers; the potential impact of such matters on Siemens' financial statements, and various other factors. More detailed information about certain of the risk factors affecting Siemens is contained throughout this report and in Siemens' other filings with the SEC, which are available on the Siemens website, www.siemens.com, and on the SEC's website, www.sec.gov. Should one or more of these risks or uncertainties materialize, or should underlying assumptions prove incorrect, actual results may vary materially from those described in the relevant forward-looking statement as expected, anticipated, intended, planned, believed, sought, estimated or projected. Siemens neither intends to, nor assumes any obligation to, update or revise these forward-looking statements in light of developments which differ from those anticipated.​
Reference Number: IIA2011113106e
Contact
Mr. Reiner Schoenrock
Industry Automation Division
Siemens AG
Gleiwitzerstr. 555
90475 Nürnberg
Germany
Tel: +49 (911) 895-7999
reiner.schoenrock​@siemens.com
Alle Nachrichten aus der Kategorie: Press release
Zurück zur Startseite
Neueste Beiträge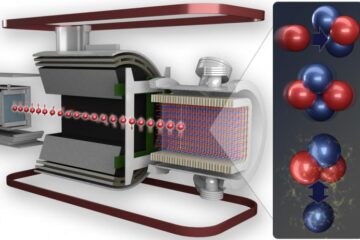 Scientists achieve higher precision weak force measurement between protons, neutrons
Through a one-of-a-kind experiment at the Department of Energy's Oak Ridge National Laboratory, nuclear physicists have precisely measured the weak interaction between protons and neutrons. The result quantifies the weak…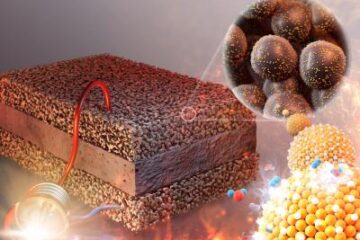 High-performance single-atom catalysts for high-temperature fuel cells
Individual Pt atoms participate in catalytic reaction to faciitate the electrode process by up to 10 times. Single-atom Pt catalysts are stable at 700 degrees Celsius and expected to stimulate…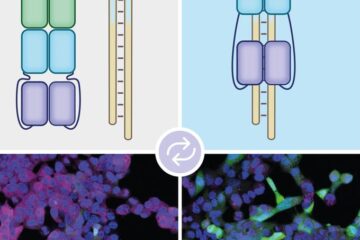 New method allows precise gene control by light
A novel optical switch makes it possible to precisely control the lifespan of genetic "copies". These are used by the cell as building instructions for the production of proteins. The…