Mindjet Motivates the Motivators
Mindjet is launching their "7for7" incentive programme designed for trainers, coaches and consulting businesses who are interested in using new and more effective techniques for communicating, organising and managing information.
Free licences of Mindjet´s MindManager (MM7) software, will be offered to trainers and their participants, enabling them to work smarter, think creatively, and save time.
As global market leader for visualisation and mapping software, Mindjet´s software is used by almost a million business professionals to accelerate their work and learning processes. It provides an easy-to-use application for visually managing ideas, communication, information and processes.
Mark Muschelknautz, Field Marketing Director EMEA, said: "Today´s organisations improve performance by developing people´s knowledge, skills, attitudes and relationships through their management programmes and training courses. However, as participants demand more flexibility in their training programmes, trainers continually have to look for methods which will improve the training experience. We believe Mindjet´s MindManager 7 software is a dynamic tool for professional trainers and participants alike and have therefore designed a cooperation programme to help spread its use across the business sector."
The programme comprises two offers: Firstly, trainers will receive a full license of MindManager Pro 7 for free (valued at € 299.00 + VAT) each time they refer MindManager to just seven of their participants. The software enables trainers to present complex information in an easy-to-interpret, visual map. Secondly, trainers can offer their training session participants a free copy of MindManager Lite (valued at € 79.00 + VAT) Mindjet´s entry-level product which enables users to perform the basics such as easily capturing and organising information in an intuitive format.
Many of Mindjet´s customers include international corporations using MindManager software to support their training programmes. For instance, Will Matthews who runs Development and Learning for Northern Europe at the Computer Science Corporation (CSC) a leading global information technology (IT) services company, has championed a broad adoption of MindManager within the business.
"We wanted to find a way to get control over a free-form, innovative environment and to easily capture the content of the meeting or training session. We initially downloaded the free 21 day trial of MindManager Pro for the managers on the course and noticed that once the trial had come to an end many of them went on to buy the software for themselves" said Matthews.
CSC currently has around 250 users and expects this will double if not triple by next year.
About Mindjet
Mindjet Corporation is the leading provider of productivity software for visualising and managing information, allowing individuals and teams to more effectively think, plan, and collaborate. Used by the majority of Global 2000 companies, the Mindjet® MindManager® product line enables users to visually connect and synthesize ideas and information to improve decision making, shorten business planning processes, and harness the intellectual capital in their organisations. With headquarters in California and operations throughout the world, Mindjet is backed by leading international venture capital firms Investor Growth Capital, Inc. and 3i.
Alle Nachrichten aus der Kategorie: Press release
Zurück zur Startseite
Neueste Beiträge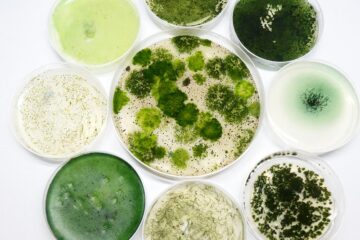 Cyanobacteria: Small Candidates …
… as Great Hopes for Medicine and Biotechnology In the coming years, scientists at the Chair of Technical Biochemistry at TU Dresden will work on the genomic investigation of previously…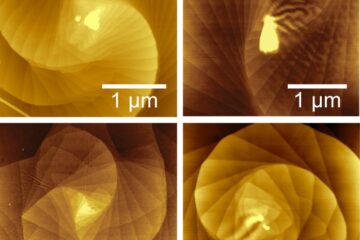 Do the twist: Making two-dimensional quantum materials using curved surfaces
Scientists at the University of Wisconsin-Madison have discovered a way to control the growth of twisting, microscopic spirals of materials just one atom thick. The continuously twisting stacks of two-dimensional…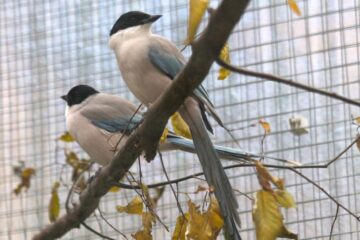 Big-hearted corvids
Social life as a driving factor of birds' generosity. Ravens, crows, magpies and their relatives are known for their exceptional intelligence, which allows them to solve complex problems, use tools…