Let water power your mobile phone: scientists discover new source of electricity
A new way of generating electricity from flowing water could mean that in the future you will never have to charge up your mobile phone again. Instead of a normal battery, mobile phones could be fitted with a battery that uses water – you just need to pressurise it regularly.
Research published today by the Institute of Physics journal, Journal of Micromechanics and Microengineering reveals a new method of generating electric power by harnessing the natural electrokinetic properties of a liquid such as ordinary tap water when it is pumped through tiny microchannels. The research team from the University of Alberta, Edmonton, Canada, have created a new source of clean non-polluting electric power with a variety of possible uses, ranging from powering small electronic devices to contributing to a national power grid.
The research was led by Professor Daniel Kwok and Professor Larry Kostiuk from the University of Alberta. Professor Kostiuk said: "This discovery has a huge number of possible applications. It's possible that it could be a new alternative energy source to rival wind and solar power, but this would need huge bodies of water to work on a commercial scale. Hydrocarbon fuels are still the best source of energy but they're fast running out and so new options like this one could be vital in the future".
He continued:
"The applications in electronics and microelectronic devices are very exciting. This technology could provide a new power source for devices such as mobile phones or calculators which could be charged up by pumping water to high pressure. What we have achieved so far is to show that electrical power can be directly generated from flowing liquids in microchannels".
The key to electrical power generation is to create a sustainable electrical charge separation. The physical phenomenon involved in this research is the charge separation that occurs at solid-liquid interfaces due to the dissociation of the solid. As a result, the surface becomes charged and opposite-charged ions in the liquid are attracted to it; while like-charged ions are repelled, resulting in a thin liquid layer with a net charge. This region, known as the Electric Double Layer (EDL), ranges from several nanometers to a few micrometers thick, but is the primary mechanism for charge separation.
The research team constructed a solid-liquid interface as a channel with a diameter similar to the EDL and forced the liquid through this channel, the net charges in the EDL are transported downstream. This preferential transport of one type of ion will create a current, and hence voltage difference across the ends of the channel if the solid is non-conducting.
When an external electric circuit is added by placing electrodes at the ends of the channel, then electrical energy is extracted as current flows between the electrodes. The source of that energy is the work done to push the liquid through the channel. Although the power generated from a single channel is extremely small, millions of parallel channels can be used to increase the power output.
All latest news from the category: Power and Electrical Engineering
This topic covers issues related to energy generation, conversion, transportation and consumption and how the industry is addressing the challenge of energy efficiency in general.
innovations-report provides in-depth and informative reports and articles on subjects ranging from wind energy, fuel cell technology, solar energy, geothermal energy, petroleum, gas, nuclear engineering, alternative energy and energy efficiency to fusion, hydrogen and superconductor technologies.
Back to home
Newest articles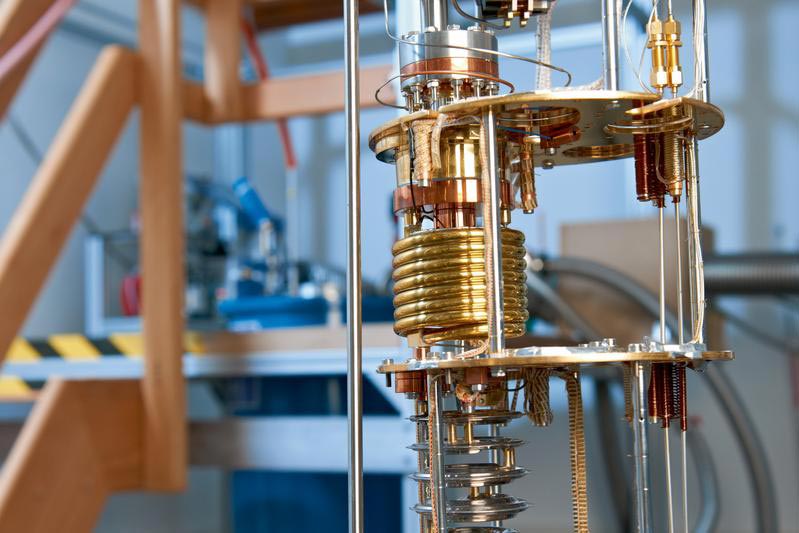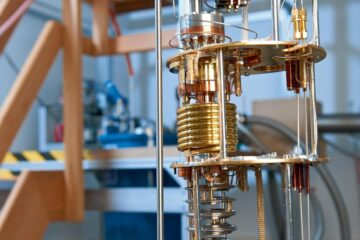 An exotic interplay of electrons
International research team discovers novel quantum state. Water that simply will not freeze, no matter how cold it gets – a research group involving the Helmholtz-Zentrum Dresden-Rossendorf (HZDR) has discovered…
Positively charged nanomaterials treat obesity
… anywhere you want. Columbia researchers discover that the cationic charged P-G3 reduces fat at targeted locations by inhibiting the unhealthy lipid storage of enlarged fat cells. Researchers have long…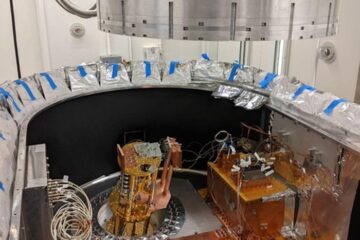 New analysis approach could help boost sensitivity of large telescopes
Large telescope receiver optics confirmed in lab prior to installation at Simons Observatory. Some of the largest and most sophisticated telescopes ever made are under construction at the Simons Observatory…