Photovoltaic Cells Tap Underwater Solar Energy
Underwater autonomous systems and sensor platforms are severely limited by the lack of long endurance power sources. To date, these systems must rely on on-shore power, batteries or solar power supplied by an above water platform. Attempts to use photovoltaics have had limited success, primarily due to the lack of penetrating sunlight and the use of solar cells optimized more towards the unimpeded terrestrial solar spectrum.
"The use of autonomous systems to provide situational awareness and long-term environment monitoring underwater is increasing," said Phillip Jenkins, head, NRL Imagers and Detectors Section. "Although water absorbs sunlight, the technical challenge is to develop a solar cell that can efficiently convert these underwater photons to electricity."
Even though the absolute intensity of solar radiation is lower underwater, the spectral content is narrow and thus lends itself to high conversion efficiency if the solar cell is well matched to the wavelength range. Previous attempts to operate solar cells underwater have focused on crystalline silicon solar cells and more recently, amorphous silicon cells.
High-quality gallium indium phosphide (GaInP) cells are well suited for underwater operation. GaInP cells have high quantum efficiency in wavelengths between 400 and 700 nanometers (visible light) and intrinsically low dark current, which is critical for high efficiency in lowlight conditions.
The filtered spectrum of the sun underwater is biased toward the blue/green portion of the spectrum and thus higher bandgap cells such as GaInP perform much better than conventional silicon cells, states Jenkins.
Preliminary results at a maximum depth of 9.1 meters reveal output to be 7 watts per square meter of solar cells, sufficient to demonstrate there is useful solar power to be harvested at depths commonly found in nearshore littoral zones.
About the U.S. Naval Research Laboratory
The U.S. Naval Research Laboratory is the Navy's full-spectrum corporate laboratory, conducting a broadly based multidisciplinary program of scientific research and advanced technological development. The Laboratory, with a total complement of nearly 2,500 personnel, is located in southwest Washington, D.C., with other major sites at the Stennis Space Center, Miss., and Monterey, Calif. NRL has served the Navy and the nation for over 85 years and continues to meet the complex technological challenges of today's world. For more information, visit the NRL homepage or join the conversation on Twitter, Facebook, and YouTube.
Alle Nachrichten aus der Kategorie: Power and Electrical Engineering
This topic covers issues related to energy generation, conversion, transportation and consumption and how the industry is addressing the challenge of energy efficiency in general.
innovations-report provides in-depth and informative reports and articles on subjects ranging from wind energy, fuel cell technology, solar energy, geothermal energy, petroleum, gas, nuclear engineering, alternative energy and energy efficiency to fusion, hydrogen and superconductor technologies.
Zurück zur Startseite
Neueste Beiträge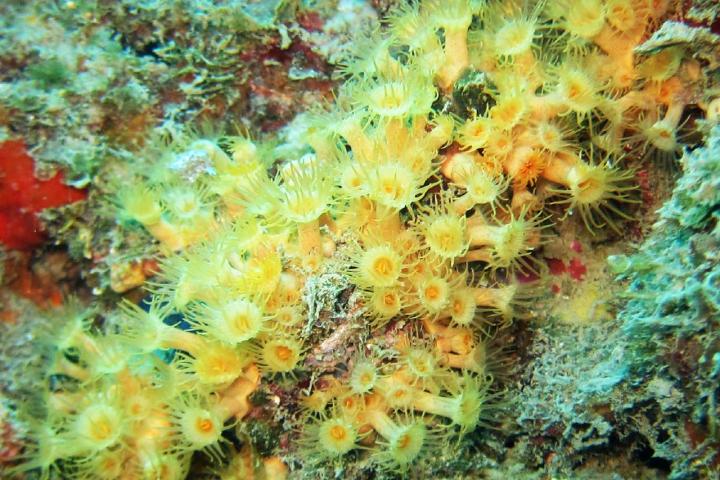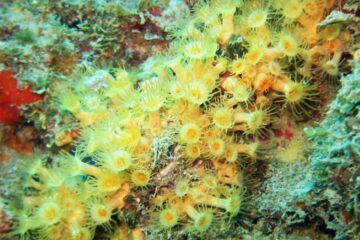 Is it one or two species?
The case of the cluster anemones If you dive in the Mediterranean Sea, the cluster anemone is among the most fascinating and magnificent corals you could see. You can find…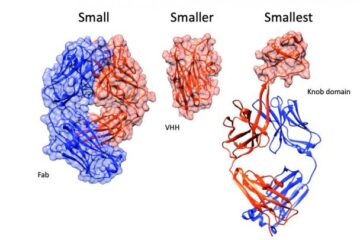 In a field where smaller is better, researchers discover the world's tiniest antibodies
Researchers at the University of Bath in the UK and biopharma company UCB have found a way to produce miniaturised antibodies, opening the way for a potential new class of treatments for…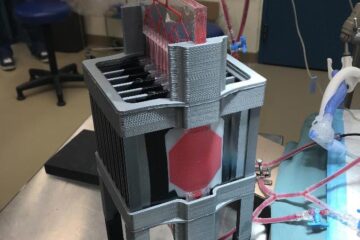 Researchers create artificial lung to support pre-term babies in distress
An international team led by current and former McMaster University researchers has developed an artificial lung to support pre-term and other newborn babies in respiratory distress. The group has proven…