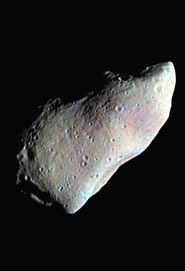 New count doubles the rocks in asteroid belt.
There are twice as many asteroids between Mars and Jupiter as previously believed, according to the latest study. But the probability of a stray one colliding with Earth remains negligible.
Edward Tedesco of US research company TerraSystems Inc.and Francois-Xavier Désert of the Astrophysical Laboratory in Grenoble, France, found that there are between 1.1 million and 1.9 million asteroids swarming round the 'main asteroid belt'1.
Astronomers have previously studied individual asteroids, but Tedesco and Désert are among the first to perform a large-scale survey. They used the European Space Agency's Infrared Space Observatory to observe a small region of the asteroid belt and extrapolated the number of asteroids to estimate the total number.
The study offers a "snapshot of the main belt", says Thomas Mueller, an astronomer at the Max Planck Institute in Munich, Germany. But the possibility of a collision with Earth remains minimal, according to Mueller.
Fears of a possible impact were raised last week2 when scientists forecast that there is a slim chance of a collision in 2880. It will take years before astronomers can discover the precise pathway for each asteroid in the belt, says Mueller, but this should not be a cause for concern. "The majority of all orbits of asteroids are relatively stable over millions of years and will not cross Earth's orbit," he says.
Asteroids are faint and difficult to pin down with telescopes that detect visible light. Tedesco and Désert overcame this obstacle by measuring the infrared that the asteroids emit. They developed a mathematical model to estimate the entire population of asteroids based on those in a selected area of the belt. "It is a new method to derive an inventory of our Solar System," says Mueller.
Diverting disaster
If stray asteroids do end up on a collision path with Earth they could be deflected by changing the amount of sunlight they reflect, a second study has suggested3. When an unevenly heated body re-radiates heat, it alters the momentum of an object – this is called the Yarkovsky effect. This could be used to deflect an asteroid slightly in its orbit, according to Joseph Spitale, a planetary scientist at the University of Arizona.
But executing this deflection might be easier said than done. Spitale suggests coating the asteroid with a blanket of dirt 1 centimetre deep to change its surface heat conductivity, or using a small amount of explosive to modify the surface. "Their precise implementation is open to debate," he says.
References
Tedesco, E.F. & Désert, F-X.The Infrared Space Observatory Deep Asteroid Search. The Astronomical Journal, 123, 2070 – 2082, (2002).
Giorgini, J.D. et al. Asteroid 1950 DA's encounter with Earth in 2880: physical limits of collision probability prediction. Science, 296, 132 – 136, (2002).
Spitale, J.N. Asteroid hazard mitigation using the Yarkovsky effect. Science, 296, 77, (2002).
Media Contact
MEERA LOUIS
© Nature News Service
All latest news from the category: Physics and Astronomy
This area deals with the fundamental laws and building blocks of nature and how they interact, the properties and the behavior of matter, and research into space and time and their structures.
innovations-report provides in-depth reports and articles on subjects such as astrophysics, laser technologies, nuclear, quantum, particle and solid-state physics, nanotechnologies, planetary research and findings (Mars, Venus) and developments related to the Hubble Telescope.
Back to home
Newest articles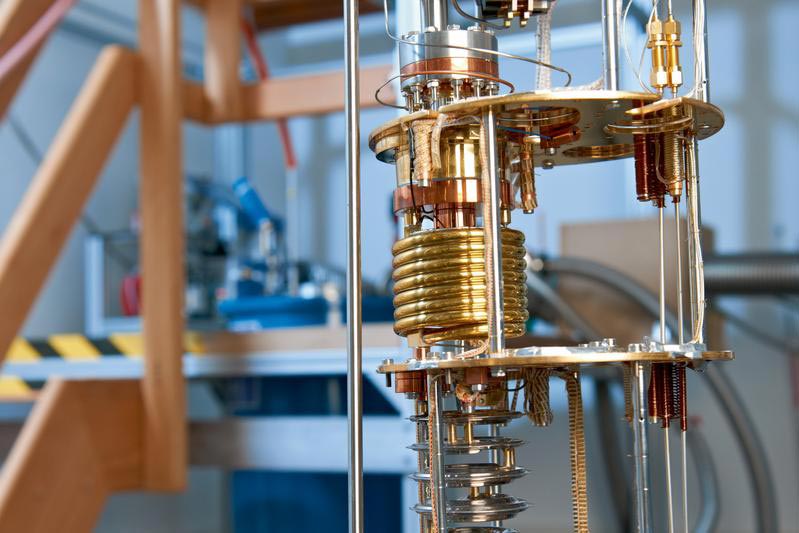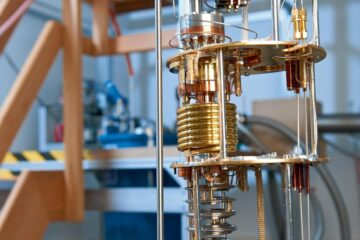 An exotic interplay of electrons
International research team discovers novel quantum state. Water that simply will not freeze, no matter how cold it gets – a research group involving the Helmholtz-Zentrum Dresden-Rossendorf (HZDR) has discovered…
Positively charged nanomaterials treat obesity
… anywhere you want. Columbia researchers discover that the cationic charged P-G3 reduces fat at targeted locations by inhibiting the unhealthy lipid storage of enlarged fat cells. Researchers have long…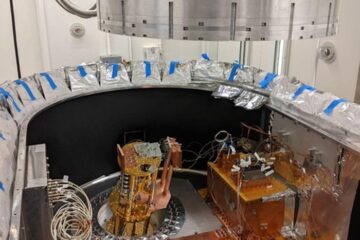 New analysis approach could help boost sensitivity of large telescopes
Large telescope receiver optics confirmed in lab prior to installation at Simons Observatory. Some of the largest and most sophisticated telescopes ever made are under construction at the Simons Observatory…