How green does your garden grow?
Scientists at the University of Plymouth have been developing methods to `close the loop` on waste and pollution, by finding waste products that can be used to improve soil / plant-growth conditions. At the Society for Experimental Biology conference in Swansea Dr Stuart Lane presented ways in which garden and industrial waste could be recycled to benefit the environment.
In collaboration with Ecological Sciences Limited, Dr Lane`s group investigated a horticultural growth substitute for peat, derived from garden waste products. Because the mining of peat bogs is both unsustainable and ecologically destructive, given that peat bogs take hundreds of years to form and provide a specialised habitat, horticulturalists are seeking to replace traditional methods based on peat with more environmentally friendly alternatives. The EcoSci research project headed by Stephen Bullock experimented with green waste derived compost (GWC) made up of garden waste (such as hedge trimmings and lawn clippings) collected from civic refuse sites. The waste was carefully composted and mixed with coir – coconut husks, another industrial waste product – and composted bark. The GWC was tested against a well-known peat-based commercial product for ten plant species and was found to out-perform the peat product in almost all the parameters tested. GWC is organically accredited and the company is now looking to develop an organic multi-purpose compost.
Dr Lane`s group also investigated a waste product of horticulture. Hydroponics – growing plants without soil – frequently uses rockwall, a loft insulation material that cannot be recycled. Dr Lane set up a hydroponics study where the rockwall was replaced with zeolite, a cystalline solid that acts like a molecular sieve and is used in industrial catalysts and in products such as washing powders. Zeolite effectively retains and exchanges ions, so can be used to `channel` nutrients to plant roots and retain toxic minerals. Dr Lane found that the zeolite provided a good growth medium, regulating minerals and aerating the roots properly, and could be re-used for a number of growth cycles. The group also investigated the safest way of disposing of the zeolite once its ion exchange capacity was spent, by mixing it into soil at concentrations where it would not interfere with the flow of beneficial minerals to plants or release high levels of harmful metals.
Media Contact
Jenny Gimpel
alphagalileo
All latest news from the category: Ecology, The Environment and Conservation
This complex theme deals primarily with interactions between organisms and the environmental factors that impact them, but to a greater extent between individual inanimate environmental factors.
innovations-report offers informative reports and articles on topics such as climate protection, landscape conservation, ecological systems, wildlife and nature parks and ecosystem efficiency and balance.
Back to home
Newest articles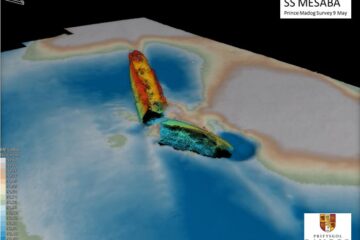 Finding the ship that sent out a warning to The Titanic
New powerful technology reveals lost seabed structures. The ship which sent an iceberg warning to the RMS Titanic, before the ocean-liner sank, has been identified lying in the Irish Sea….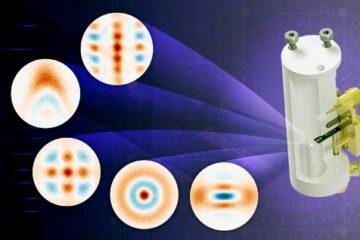 Quantum technology reaches unprecedented control over captured light
Researchers in quantum technology at Chalmers University of Technology have succeeded in developing a technique to control quantum states of light in a three-dimensional cavity. In addition to creating previously…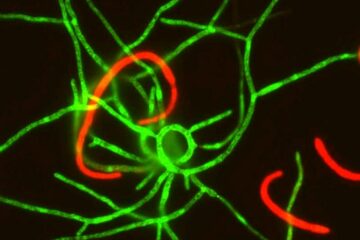 A master regulator controlling fungal infection of wheat
The fungus Zymoseptoria tritici causes Septoria tritici blotch, the most destructive fungal disease of wheat grown in temperate climates worldwide. This disease reduces wheat yields by 5-10% per year, causing…