Arecibo telescope finds critical ingredients for the soup of life in a galaxy far, far away
"Just add water!" said Robert Minchin, an Arecibo astronomer on the project, who explained that methanimine and hydrogen cyanide are two of the basic ingredients of life, because when combined with water they form glycine, the simplest amino acid, a building block of life on Earth.
The astronomy team, led by Arecibo astronomer Christopher Salter, announced this discovery today (Jan. 11) in a poster presented at the American Astronomical Society meeting in Austin. The Arecibo Observatory is managed by Cornell University for National Science Foundation.
The Arecibo astronomers focused on the distant galaxy Arp 220, an ultra-luminous starburst galaxy, because it forms new stars at a very high rate. They used the 305-meter, or 1,000-foot diameter, Arecibo radio telescope, the world's largest and most sensitive, to observe the galaxy at different frequencies. In fact, for the first time in April 2007, they used the 800 megahertz wide-band mode of the main spectrometer to make these detections.
These molecules were found by searching for radio emission at specific frequencies. Each chemical substance has its own unique radio frequency and astronomers can in that way identify the different substances, much like people can be identified with their unique fingerprints.
"We weren't targeting any particular molecule, so we didn't know what we were going to find – we just started searching, and what we found was incredibly exciting," said Tapasi Ghosh, an Arecibo astronomer.
"The fact that we can observe these substances at such a vast distance means that there are huge amounts of them in Arp 220," said Emmanuel Momjian, a former Arecibo astronomer, now at the National Radio Astronomy Observatory in Socorro, N.M. "It is indeed very intriguing to find that the ingredients of life appear in large quantities where new stars and planets are born."
Media Contact
Blaine Friedlander
EurekAlert!
Alle Nachrichten aus der Kategorie: Physics and Astronomy
This area deals with the fundamental laws and building blocks of nature and how they interact, the properties and the behavior of matter, and research into space and time and their structures.
innovations-report provides in-depth reports and articles on subjects such as astrophysics, laser technologies, nuclear, quantum, particle and solid-state physics, nanotechnologies, planetary research and findings (Mars, Venus) and developments related to the Hubble Telescope.
Zurück zur Startseite
Neueste Beiträge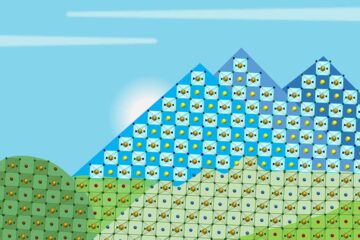 Ionic Defect Landscape in Perovskite Solar Cells Revealed
Joint research work between Chemnitz University of Technology and the Technical University of Dresden under Chemnitz leadership reveals ionic defect landscape in metal halide perovskites – publication in renowned journal…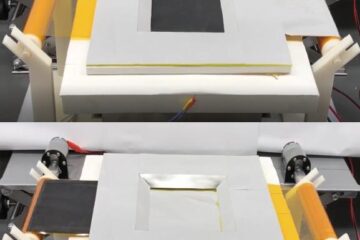 Nanomaterials enable dual-mode heating and cooling device
Device could cut HVAC energy use by nearly 20% in the US. Engineers at Duke University have demonstrated a dual-mode heating and cooling device for building climate control that, if…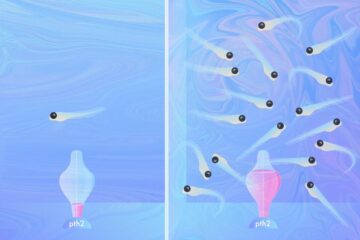 What social distancing does to a brain
Scientists discover a neuropeptide that reflects the current state of a fish's social environment. Have you recently wondered how social-distancing and self-isolation may be affecting your brain? An international research…