Siemens presents new mobile C-arm with more power and larger field of view in the OR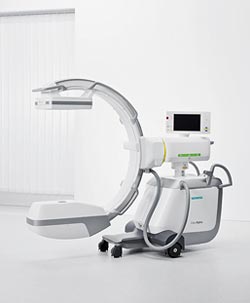 At the 98th Scientific Assembly and Annual Meeting of the Radiological Society of North America (RSNA) 2012, Siemens Healthcare is introducing Cios Alpha, a new mobile C-arm system with greater power output and a larger field of view in the operating room (OR) than conventional C-arms.
Also boasting a user-friendly touch screen interface, a unique position storage feature and a special cooling system that helps to ensure high image quality, the Cios Alpha demonstrates Siemens' innovation and competitiveness – two goals of the Healthcare Sector's "Agenda 2013" global initiative.
Because image intensifiers and flat detectors for mobile C-arm systems historically provide the surgeon with a round field of view when rotating the image, important image information can be lost. Due to its new radiographic collimators, Cios Alpha with flat-panel detector has an operating area field of view that is up to 25 percent larger than current mobile C-arms. When the surgeon rotates the originally square image, the new collimators – which shield the patient from unnecessary radiation – follow automatically, tracking image rotation to help ensure that the monitors display the maximum field of view.
The system's 30 x 30 cm detector, combined with its 25 kW power output, provides high-resolution, high-contrast images and can cover the finest structures in the range of submillimeters – a particularly beneficial feature in minimally invasive surgery, where fine catheters and instruments are used frequently. Due to the flat, compact design of its flat-panel detector, Cios Alpha also provides doctors and medical personnel with additional space and thus better patient access than traditional image intensifiers.
At 25 kW, Cios Alpha is the most powerful mobile C-arm system available. This is especially beneficial when operating on obese patients, who require more system power to obtain images of sufficient quality. The Cios Alpha's special cooling system protects it from overheating, helping to ensure consistently high image quality even during long operations. This is critical, as an overheated system automatically reduces the power level, which leads to reduced image quality. In that case, the C-arm system would have to be changed to complete the intervention, while the original system would require a longer cooling period prior to reuse.
Cios Alpha also has a new touch screen interface that offers surgeons greater safety and convenience in the OR. The system can be operated with three identical touch screens — on the C-arm, the monitor cart and the table-side control. Using these touch screens, the surgeon has full control of the equipment at any time during interventions. Operating staff members who often lack full view on the monitor cart can use small image previews integrated into the touch screens that enable direct control of image manipulations such as zooming or running-in of radiographic collimators. Cios Alpha also has a unique C-arm position storage feature. With one click, the motorized C-arm takes on a previously stored projection, eliminating manual repositioning. For a better overview during vascular procedures, the surgeon can use Cios Alpha's vessel overlay software.
Cios Alpha will be available in the summer of 2013. For use in disciplines such as trauma surgery and orthopedics, the system is available optionally with 12 kW power output and a 20 x 20 cm flat-panel detector. With Cios Alpha, Siemens Healthcare underscores its innovative power – a goal of the "Agenda 2013" global initiative, which the Sector unveiled in November 2011. The initiative defines plans of action to be implemented within two years in the areas of innovation, competitiveness, regional presence, and human resource development.
The Siemens Healthcare Sector is one of the world's largest suppliers to the healthcare industry and a trendsetter in medical imaging, laboratory diagnostics, medical information technology and hearing aids. Siemens offers its customers products and solutions for the entire range of patient care from a single source – from prevention and early detection to diagnosis, and on to treatment and aftercare. By optimizing clinical workflows for the most common diseases, Siemens also makes healthcare faster, better and more cost-effective. Siemens Healthcare employs some 51,000 employees worldwide and operates around the world. In fiscal year 2012 (to September 30), the Sector posted revenue of 13.6 billion euros and profit of around 1.8 billion euros. For further information please visit: http://www.siemens.com/healthcare
The products mentioned here are not commercially available in all countries. Due to regulatory reasons the future availability in any country cannot be guaranteed. Further details are available from the local Siemens organizations.
Reference Number: HCP201211003e
Contact
Ms. Kathrin Schmich
Healthcare Sector
Siemens AG
Henkestr. 127
91052 Erlangen
Germany
Tel: +49 (9131) 84-5337
kathrin.schmich@siemens.com
Media Contact
Kathrin Schmich
Siemens Healthcare
Alle Nachrichten aus der Kategorie: Medical Engineering
The development of medical equipment, products and technical procedures is characterized by high research and development costs in a variety of fields related to the study of human medicine.
innovations-report provides informative and stimulating reports and articles on topics ranging from imaging processes, cell and tissue techniques, optical techniques, implants, orthopedic aids, clinical and medical office equipment, dialysis systems and x-ray/radiation monitoring devices to endoscopy, ultrasound, surgical techniques, and dental materials.
Zurück zur Startseite
Neueste Beiträge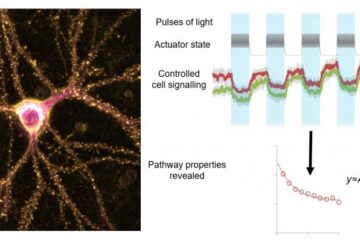 Simplified method to modify disease signaling with light
Most diseases are caused by aberrant cell signaling processes and basic research in cell signaling is needed to identify targets for future therapeutic approaches, especially in cases where no cures…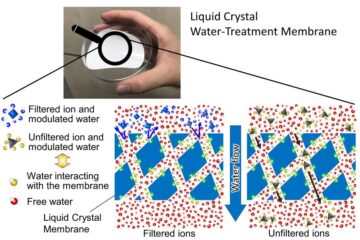 Highly selective membranes
Researchers discover how water can affect its own filtration. Membranes with microscopic pores are useful for water filtration. The effect of pore size on water filtration is well-understood, as is…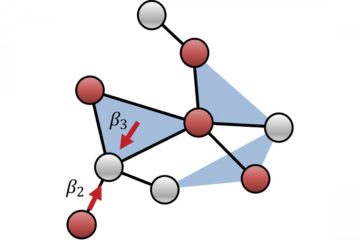 Interactions within larger social groups can cause tipping points in contagion flow
The distribution of group interactions in a social network affects the critical point at which explosive jumps in opinion, popularity, or disease spread occur. Contagion processes, such as opinion formation…