Reliable detection of heart disease and allergies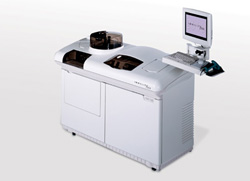 synlab Nuremberg has put the five thousandth Immulite 2000 Analyzer sold by Siemens worldwide into operation. Franconia's largest laboratory center serves some 1,000 physicians and nine clinics in the region. synlab will primarily use the Immulite 2000 Diagnostic System to test blood and serum samples for heart disease and allergies.
"With the Immulite 2000 from Siemens, we now have one of the most efficient immunoassay analyzers currently on the market", said Alexander Hoffmann, CEO of MVZ synlab Nuremberg. "What I especially appreciate about this device is its outstanding sensitivity and the fact that all process steps from pipetting, incubation, reading the sample and evaluation are fully automated. The personnel capacity required to process samples is thus lower than before."
"We are pleased that we were able to extend our cooperation with synlab. We are convinced that, with their wide spectrum of parameters, our immunoassay systems will make an important contribution to improving health", said Stefan Wolf, Regional Vice President EMEA I und General Manager of Siemens Healthcare Diagnostics in Germany. "Believe it or not, 70 percent of all clinical decisions made by physicians are based on the results of in vitro examinations, however, only two percent of all health-related expenditures are invested in this area. That clearly underscores the benefits that laboratory diagnostics yield for healthcare!" Siemens is the global market leader in immunoassay systems.
Siemens analytical systems contribute to the improvement of healthcare throughout the world and help to detect diseases in an early stage as well as to monitor the course of diseases. The Immulite 2000 is an analytical system for medical diagnostic laboratories that can be used to perform automated tests. This device is one of the most versatile immunoassay systems available on the international laboratory diagnostics market. For example, it can be used to test 450 different allergens. One of its special features is an innvotive patient test for diagnosing sepsis and cardiological diseases. This device has been on the market since 1998, and is now in operation in almost 200 countries worldwide.
synlab Nuremberg offers the entire spectrum of modern laboratory medicine to the physicians of Central Franconia. The focus is on STD diagnostics and gynecological endocrinology. Sample pick-up and report transfer services tailored to the needs of customer practices are understood as the basis for synlab laboratory services. Support of the Central Franconian regional company is provided at Fuerther Strasse 212; some 80 qualified medical employees are employed at Rohrmannstr. 12.
Siemens Healthcare is one of the world's largest suppliers to the healthcare industry. The company is a renowned medical solutions provider with core competence and innovative strength in diagnostic and therapeutic technologies as well as in knowledge engineering, including information technology and system integration. With its laboratory diagnostics acquisitions, Siemens Healthcare is the first fully integrated diagnostics company, bringing together imaging and lab diagnostics, therapy, and healthcare information technology solutions, supplemented by consulting and support services. Siemens Healthcare delivers solutions across the entire continuum of care – from prevention and early detection, to diagnosis, therapy and care. Additionally, Siemens is the global market leader in innovative hearing instruments. The company employs more than 49,000 people worldwide and operates in 130 countries. In the fiscal year 2007 (Sept. 30), Siemens Healthcare reported sales of €9.85 billion, orders of €10.27 billion, and group profit of €1.32 billion.
Media Contact
Marion Bludszuweit
Siemens Healthcare
All news from this category: Medical Engineering
The development of medical equipment, products and technical procedures is characterized by high research and development costs in a variety of fields related to the study of human medicine.
innovations-report provides informative and stimulating reports and articles on topics ranging from imaging processes, cell and tissue techniques, optical techniques, implants, orthopedic aids, clinical and medical office equipment, dialysis systems and x-ray/radiation monitoring devices to endoscopy, ultrasound, surgical techniques, and dental materials.
Back to the Homepage
Latest posts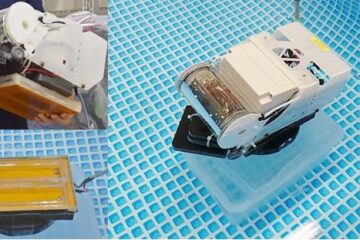 Seawater as an electrical cable !?
Wireless power transfers in the ocean For drones that can be stationed underwater for the adoption of ICT in mariculture. Associate professor Masaya Tamura, Kousuke Murai (who has completed the…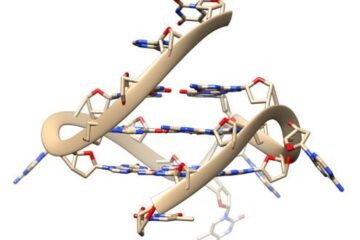 Rare quadruple-helix DNA found in living human cells with glowing probes
New probes allow scientists to see four-stranded DNA interacting with molecules inside living human cells, unravelling its role in cellular processes. DNA usually forms the classic double helix shape of…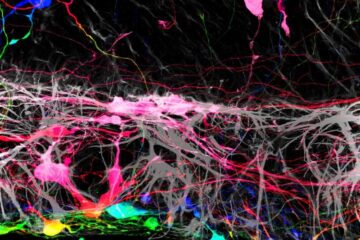 A rift in the retina may help repair the optic nerve
In experiments in mouse tissues and human cells, Johns Hopkins Medicine researchers say they have found that removing a membrane that lines the back of the eye may improve the…