Newly developed middelware gives engineers desktop access to the power of the grid
The successful integration of IT Innovation's GRIA middleware into commercial off the shelf problem solving environments (PSEs) is part of the SIMDAT project, a European Commission funded programme. The solution allows aerospace engineers to solve complex design problems by drawing on computing power from IT assets from across a computing Grid.
"The system is so effective that the engineer wouldn't know whether the service is being provided by a Grid site or their local IT," says Michael Turner of BAE Systems, Advanced Technology Centre, "Organisations will no longer have to change their tools and processes to take advantage of computing Grids".
As well as integrating the middleware with PSE's the companies have validated an approach for interoperation between different workflow tools. This now means engineers from different organisations can continue using existing workflow tools and models and still share data with colleagues in other organisations who may be using different tools.
Guillaume Alleon from EADS Innovation Works comments, "With these tools, we are creating faster processes that are capturing our knowledge and allowing greater collaboration between different groups dispersed all over the world."
In addition to linking visual workflow tools the University of Southampton has integrated GRIA into MATLAB, a numerical computing environment and programming language. This allows them to combine the University's OPTIONS optimisation toolkit with analysis services offered by BAE Systems and EADS Innovation Works enabling product design and optimisation in multiple locations and enhancing the functionality of MATLAB.
Using the combination of services provided by GRIA, which includes job and data services, accounting tools and a registry system, the aerospace partners have established a virtual organisation, using traditional project management structures, operated from sites located across Europe.
The virtual organisation allows the prime contractor to manage the programme and supply chain using components from across the SIMDAT technology portfolio.
"Building our virtual organisation using GRIA allows us as prime contractor to manage the access our partners and suppliers have to our data and resources in a manageable but dynamic fashion, enabling the effective management of multinational projects," continues Michael Turner.
SIMDAT has received research funding of the European Commission under the Information Society Technologies Programme (IST), contract number IST-2004-511438. Maximum Community contribution to project: 11 Mio Euro, Project start: 1 September 2004, Duration: 48 months, Partners involved: 27. The project is co-ordinated by the Fraunhofer Institute SCAI in Sankt Augustin, Germany.
Contacts:
Fraunhofer SCAI (Institute for Algorithms and Scientific Computing)
Clemens-August Thole
Head of Department Numerical Software, SIMDAT coordinator
+49 (0) 2241 14 27 39
EADS
Pierre Bayle
Head of Corporate Media Relations
+33 (0)1 42 24 20 63
Coralie Sido
EADS Innovation Works
+33 (0)1 46 97 33 82
BAE
Andrew Jenkins
Marketing Manager, BAE Systems – Shared Services
+44 (0) 117 302 8160
All latest news from the category: Information Technology
Here you can find a summary of innovations in the fields of information and data processing and up-to-date developments on IT equipment and hardware.
This area covers topics such as IT services, IT architectures, IT management and telecommunications.
Back to home
Newest articles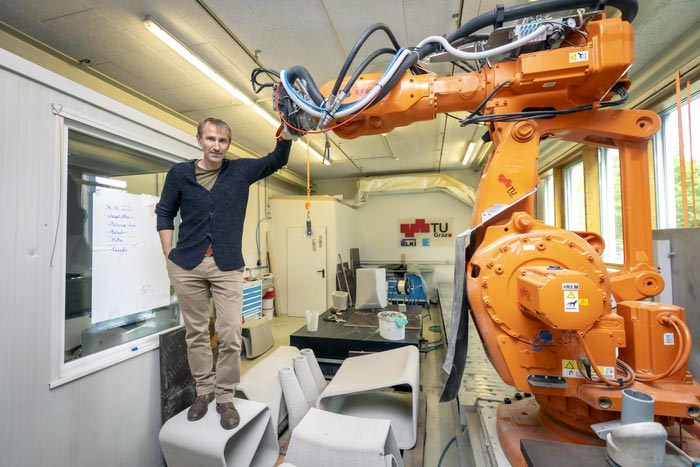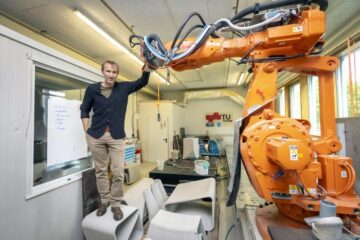 Building lighter with concrete
How concrete 3D printing saves material and CO2. "As soon as climate compatibility comes into play we have to look at mineral building materials. And this is where the really…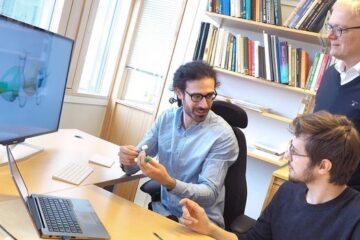 Optical cavities could provide new technological possibilities
Light and molecules behave in very special ways in optical cavities. Don't think this is important to you? It may be soon. A research team from the Norwegian University of…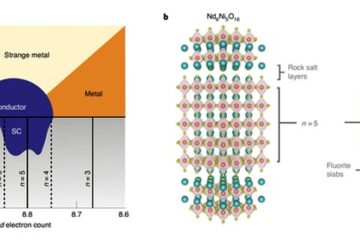 Finding superconductivity in nickelates
Arizona State physicist uses intuition, supercomputers to identify new high-temperature superconductor. The study of superconductivity is littered with disappointments, dead-ends, and serendipitous discoveries, according to Antia Botana, professor of physics at…