PET scan with [11C]erlotinib may provide noninvasive method to identify TKI-responsive lung tumors
"As more and more therapeutic agents are becoming available for non-small cell lung cancer therapy, selecting the best drug for each individual patient becomes increasingly challenging," said principal investigator Dr. Idris Bahce, of VU University Medical Center in Amsterdam, the Netherlands. "Predictive markers may offer guidance in personalizing therapy."
One marker that predicts tumor response to TKIs is the activating mutation of the epidermal growth factor receptor (EGFR) gene of the tumor cells, Dr. Bahce said. But it's not easy to obtain adequate tumor tissue from the patient for DNA analysis to determine whether the mutation exists.
In the study, non-small cell lung cancer (NSCLC) patients underwent PET (positron emission tomography) scans using radiolabeled erlotinib, a TKI.
"We found that patients who had an activating EGFR mutation also had an increased tracer uptake and were more sensitive to treatment with erlotinib as compared to those who did not have this mutation," Dr. Bahce said. "This is an important finding, as it indicates that this new imaging PET technique may be a non-invasive predictive marker that identifies NSCLC patients who benefit from treatment with TKIs."
Ten NSCLC patients, five with wild-type EGFR and five with activating EGFR mutations — determined by DNA sequencing on tumor tissue — were included in the study. Each was scanned twice using a procedure that included a low-dose computed tomography (CT) scan, a 10 minute [15O]water dynamic PET scan and a one-hour [11C]erlotinib dynamic PET scan.
Tumor uptake of [11C]erlotinib was significantly higher in the mutated group (median uptake (VT) = 1.70; range 1.33-2.30) than in the wild-type group (median uptake (VT) = 1.18; range, 0.75-1.34; p = 0.03). This difference was not due to differences in tumor perfusion. Tracer [11C]erlotinib uptake correlated with tumor response to subsequent erlotinib treatment, as only high-uptake tumors responded to treatment.
Dr. Idris Bahce will discuss the research with journalists during a WCLC press conference at 10 a.m. CET on Tuesday, July 5. For individual interview requests, please call Renée McGaw at +31 20 549 3413 between July 3-7 in the press office at Amsterdam RAI, Amsterdam, the Netherlands. You may also email her at renee.mcgaw@ucdenver.edu
About the IASLC:
The International Association for the Study of Lung Cancer (IASLC), based in Denver, Colorado, U.S.A., is the only global organization dedicated to the study of lung cancer. Founded in 1972, the association's membership includes more than 3,000 lung cancer specialists in 80 countries.
IASLC members promote the study of etiology, epidemiology, prevention, diagnosis, treatment and all other aspects of lung cancer and thoracic malignancies. IASLC disseminates information about lung cancer to scientists, members of the medical community and the public, and uses all available means to eliminate lung cancer as a health threat for the individual patients and throughout the world. Membership is open to any physician, health professional or scientist interested in lung cancer.
IASLC publishes the Journal of Thoracic Oncology, a valuable resource for medical specialists and scientists who focus on the detection, prevention, diagnosis and treatment of lung cancer. To learn more about IASLC please visit http://iaslc.org/
Alle Nachrichten aus der Kategorie: Medical Engineering
The development of medical equipment, products and technical procedures is characterized by high research and development costs in a variety of fields related to the study of human medicine.
innovations-report provides informative and stimulating reports and articles on topics ranging from imaging processes, cell and tissue techniques, optical techniques, implants, orthopedic aids, clinical and medical office equipment, dialysis systems and x-ray/radiation monitoring devices to endoscopy, ultrasound, surgical techniques, and dental materials.
Zurück zur Startseite
Neueste Beiträge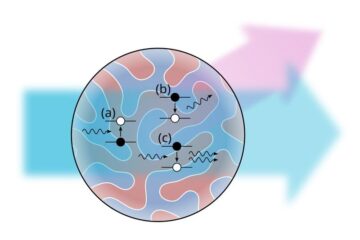 Who stole the light?
Self-induced ultrafast demagnetization limits the amount of light diffracted from magnetic samples at soft x-ray energies. Free electron X-ray lasers deliver intense ultrashort pulses of x-rays, which can be used…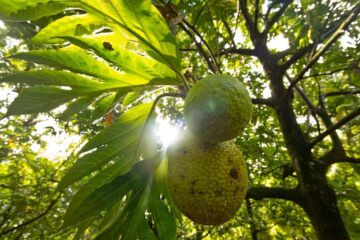 Could breadfruit be the next superfood?
UBC researchers say yes Breadfruit is sustainable, environmentally friendly and a high-production crop. A fruit used for centuries in countries around the world is getting the nutritional thumbs-up from a…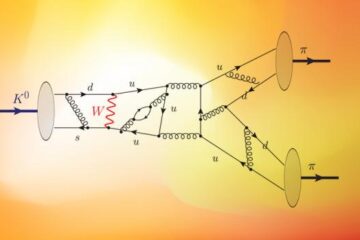 New calculation refines comparison of matter with antimatter
Theorists publish improved prediction for the tiny difference in kaon decays observed by experiments. -An international collaboration of theoretical physicists–including scientists from the U.S. Department of Energy's (DOE) Brookhaven National…