New Computer Architecture: Time Lapse for Dementia Research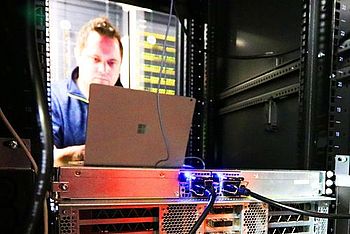 Time is running out: Dementias such as Alzheimer's disease are already one of the biggest challenges in medicine today. The problem will increase due to the growing elderly population.
New approaches to prevention and therapy could result from the analysis of genomic and brain imaging data.
But their evaluation requires enormous computing power. Therefore, the DZNE and Hewlett Packard Enterprise (HPE) have started a collaboration to realize the potential of Memory-Driven Computing for medical research.
The DZNE is the first institute in the world to use this radically new computer architecture for biomedical research.
Following a joint feasibility study, DZNE and HPE now take the next step: The new high-performance computer "HPE Superdome Flex" has just been put into operation at the DZNE's computing center in Bonn.
So far, the DZNE scientists had tested their algorithms on HPE computers in the USA. Already with that, it was possible to shorten the time of a genomic computing process from 22 minutes to 13 seconds.
Now the Bonn researchers have their own system available.
https://www.dzne.de/en/news/public-relations/press-releases/press/detail/new-com… Complete press release
Media Contact
Dr. Marcus Neitzert
idw - Informationsdienst Wissenschaft
All latest news from the category: Medical Engineering
The development of medical equipment, products and technical procedures is characterized by high research and development costs in a variety of fields related to the study of human medicine.
innovations-report provides informative and stimulating reports and articles on topics ranging from imaging processes, cell and tissue techniques, optical techniques, implants, orthopedic aids, clinical and medical office equipment, dialysis systems and x-ray/radiation monitoring devices to endoscopy, ultrasound, surgical techniques, and dental materials.
Back to home
Newest articles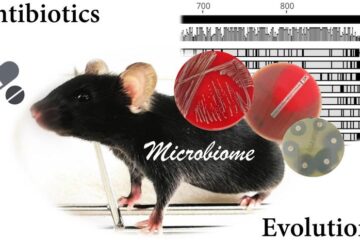 How the gut microbiome responds to antibiotics
Antibiotics affect the composition and dynamics of the gut microbiome. Treatment with antibiotics not only leads to a loss of biodiversity of microorganisms, but also often favours the selection of…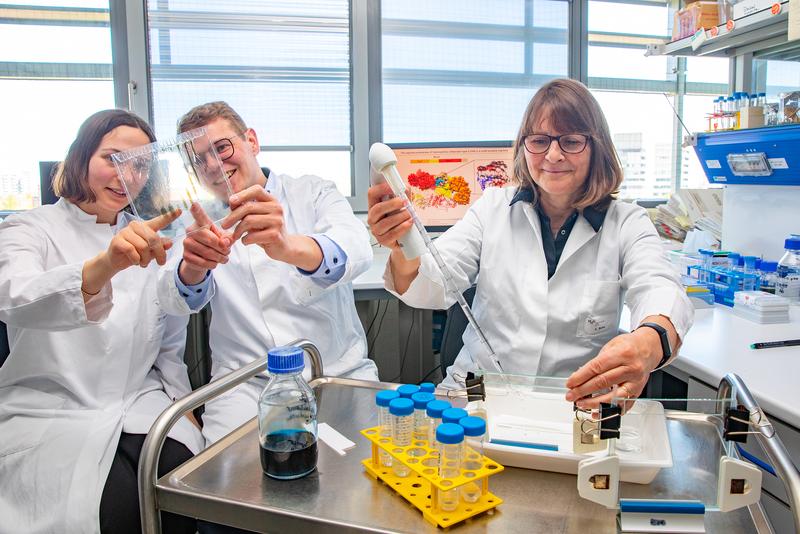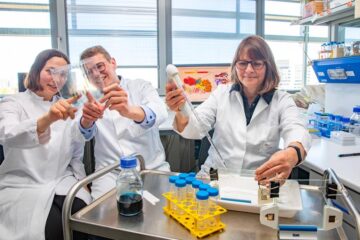 Key to a cheaper and more accessible Hib vaccine found
The bacterium Haemophilus influenzae type b (Hib) can cause severe diseases such as meningitis and blood poisoning in young children. Researchers from the MHH Institute of Clinical Biochemistry have deciphered…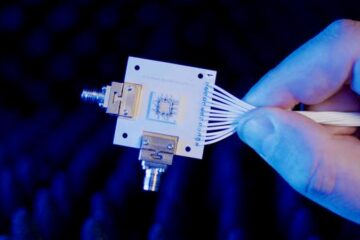 Smart antenna will revolutionize telecommunications industry
A new antenna technology developed at Utah State University will soon be tested by a national wireless provider for a pilot study that could revolutionize the telecommunications industry. Bedri Cetiner,…