Loyola study assesses use of fingerstick blood sample with i-STAT point-of-care device
Researchers have determined that fingerstick cardiac troponin I assay testing using thepoint-of-care i-STAT device is not accurate enough to determine the exact troponin level without the application of a corrective term.
The study was funded by the Department of Emergency Medicine, Loyola University Medical Center and was published in the American Journal of Emergency Medicine.
The study was conducted by Devin Loewenstein, BS, Christine Stake, MA and Mark Cichon, DO of Loyola University Chicago, Department of Emergency Medicine.
"Cardiac tropnin assays commonly exceed one hour while point-of-care testing can be completed in minutes by basic life support personnel," said Cichon, who is chair of the Emergency Medicine Department at Loyola. "When patients present complaining of chest pain, time can be critical to achieving positive outcomes, so Loyola was very keen to test this timesaving process." Currently Loyola is the only academic medical center in Chicago to utilize the i-STAT device.
Conducted in the Loyola Level 1 Trauma Center emergency department from June to August 2011, fingerstick blood samples were collected from consenting patients for whom standard-of-care venipuncture POC troponin (POCT) testing had been ordered as part of their workup. Cardiac tropnin (cTnl) assays were performed using the i-STAT I device.
Eighty-nine cTnl levels were measured by both fingerstick and standard venipuncture. "While fingerstick testing was not accurate enough to solely determine the exact troponin level, it is accurate in qualifying tropnonin levels as negative, borderline or positive which is clinical information that may guide critical decision making," said Cichon, who is on the board of directors of the Illinois College of Emergency Physicians (ICEP).
Cichon has served as division director for Loyola Emergency Medicine for the past 16 years. He has instituted several innovative programs to improve care for critically ill patients, including the Heart Attack Rapid Response Team, Telemedicine Stroke Program, Sepsis Blood Infection Program and Hypothermia Program.
Since 1995, annual patient volumes in Loyola's emergency division have increased from 29,000 to 53,000 patients. Loyola receives some of the region's most critically ill and injured patients, and the severity level of emergency admissions is among the highest in the country. Problems seen include major injuries from accidents, high-risk obstetrics, unstable cardiac conditions, poisonings and severe childhood illnesses. The 27-bed emergency facility is one of the most advanced in the Midwest and contains specialty care sections for trauma, cardiac care and pediatrics.
Loyola University Health System's (Loyola) hospital is designated by the state of Illinois as a Level I Trauma Center for both adult and pediatric patients. Additionally, the American College of Surgeons (ACS) has verified the hospital's Level I Trauma Center status. Loyola is the only hospital in Illinois – and one of a select group nationwide – to earn this distinction. The division also has been recognized by groups such as The Joint Commission, the Commission on Accreditation of Medical Transport Systems, the American College of Surgeons for Trauma and the Illinois Department of Public Health for Trauma, Burns, Pediatric and Emergency departments.
Media Contact
Stasia Thompson
EurekAlert!
All latest news from the category: Medical Engineering
The development of medical equipment, products and technical procedures is characterized by high research and development costs in a variety of fields related to the study of human medicine.
innovations-report provides informative and stimulating reports and articles on topics ranging from imaging processes, cell and tissue techniques, optical techniques, implants, orthopedic aids, clinical and medical office equipment, dialysis systems and x-ray/radiation monitoring devices to endoscopy, ultrasound, surgical techniques, and dental materials.
Back to home
Newest articles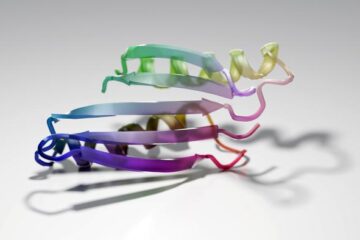 Deep learning dreams up new protein structures
A neural network trained exclusively to predict protein shapes can also generate new ones. Just as convincing images of cats can be created using artificial intelligence, new proteins can now…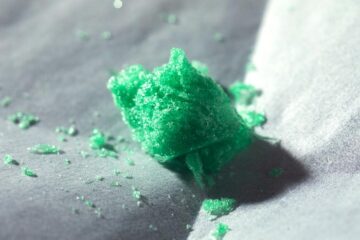 How to freeze-dry a potential COVID-19 vaccine
In Science Advances, scientists report successfully freeze-drying specialized liposomes that could be developed for use in future vaccines. Things that are freeze-dried: Astronaut food. Emergency rations. And, just maybe, some…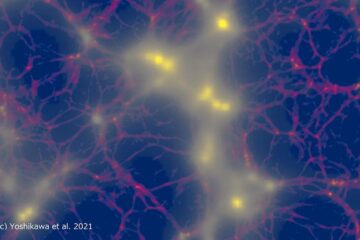 Record-breaking simulations of large-scale structure formation in the universe
Researchers led by the University of Tsukuba present computer simulations that capture the complex dynamics of elusive neutrinos left over from the Big Bang. Current simulations of cosmic structure formation…