Smart textiles: High performance, breathable fabric to power small electronics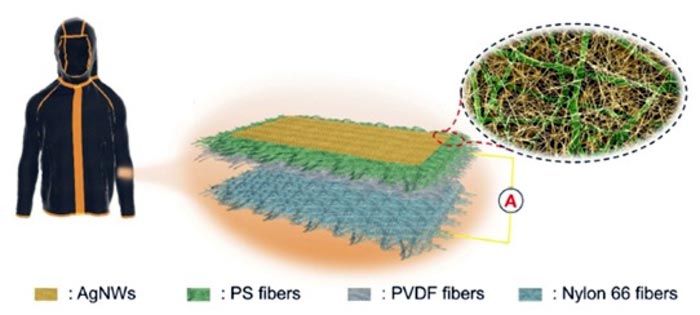 Scientists have created a new triboelectric fabric that generates electricity from the movement of the body while remaining flexible and breathable.
The triboelectric effect is a phenomenon where a charge is generated on two dissimilar materials when the materials are moved apart after being in contact with each other. Triboelectric nanogenerators (TENGs) use this effect to convert mechanical motion into electrical energy. The compactness of TENGs allows them to be used as wearable devices that can harness the motion of the body to power electronics. Being wearables, the emphasis is placed on the fabric properties (such as the comfort of the material) and the charge-carrying capacity of the nanogenerators. Generally, the triboelectric materials chosen for the nanogenerator should be safe, compatible with the human body (biocompatible), flexible and breathable while being able to maintain a high electrical output performance.
Among the many materials considered for TENGs, electrospun fibers are a promising candidate as they are lightweight, strong, and have desirable electrical properties. Electrospinning is a technique by which solutions of polymers are drawn into fibers using electrical charge. There are ongoing efforts to add metals to electrospun fibers to improve the electrostatic potential and charge-trapping capabilities. But this has led to compromises being made between the comfort and the output performance of the material.
In a recent study published in Nano Energy, researchers from the University of Fukui, Japan and Nanjing University, China have developed an all-fibrous composite layer TENG (AF-TENG) that can easily be integrated with normal cloth. "With our work, we are aiming to provide a new point of view towards wearable energy harvesters and smart textiles," says Dr Hiroaki Sakamoto, the corresponding author for the study.
The AF-TENG contains a triboelectric membrane made of two layers of electrospun fibers – one of a material called polyvinylidene fluoride (PVDF) and the other of a type of nylon. Silver nanowires cover these layers. The researchers further added a layer of electrospun polystyrene fibers between the silver nanowires and the triboelectric membrane.
The mechanical motion of the body while walking or running causes the triboelectric layers to gain a charge. This way, the mechanical energy is converted into electrical energy, which can be used to power electronic devices.
Normally, the charge buildup on the triboelectric surface is gradually lost or dissipated, reducing the surface charge density and the output performance of the nanogenerator. However, in this case, the added polystyrene membrane collects and traps the charge, retaining the surface charge density of the AF-TENG. The researchers used the AF-TENG to light up 126 commercial LEDs each rated at 0.06 Watt, demonstrating the feasibility of the nanogenerator. Moreover, according to Dr. Sakamoto, "The power generation device has flexibility and breathability since all components are composed of fiber materials. This device shows great potential in harvesting the static electricity from our clothes."
While TENGs are currently limited to power low-powered devices such as LEDs and calculators, improvements to the wearability and output performance are integral steps towards future wearable technology.
Reference
DOI: https://doi.org/10.1016/j.nanoen.2021.106515
About University of Fukui, Japan
The University of Fukui is a preeminent research institution with robust undergraduate and graduate schools focusing on education, medical and science, engineering, and global and community studies. The university conducts cutting-edge research and strives to nurture human resources capable of contributing to society on the local, national, and global level.
Website: https://www.u-fukui.ac.jp/eng/
About Associate Professor Hiroaki Sakamoto from University of Fukui, Japan
Dr. Hiroaki Sakamoto received his PhD from Kyushu Institute of Technology in 2009 and joined the University of Fukui in 2012. He is currently Associate Professor at the Department of Frontier Fiber Technology and Science, Graduate School of Engineering, University of Fukui, Japan. His research interests include nanoparticles, nanofibers, bioelectrics, and biosensors and their potential uses in industry and medicine. He has authored 57 research papers and four book chapters. In 2020, Dr. Sakamoto won the Textile Society of Japan Encouragement Award, as well as the Fukui Distinguished Paper Award.
Journal: Nano Energy
DOI: 10.1016/j.nanoen.2021.106515
Method of Research: Experimental study
Subject of Research: Not applicable
Article Title: An all-fibrous triboelectric nanogenerator with enhanced outputs depended on the polystyrene charge storage layer
Article Publication Date: 16-Sep-2021
COI Statement: The authors declare that they have no known competing financial interests or personal relationships that could have appeared to influence the work reported in this paper.
Media Contact
Mika Hayashi
University of Fukui
sskoho-k@ad.u-fukui.ac.jp
Office: 077-627-9850
Original Source
All latest news from the category: Materials Sciences
Materials management deals with the research, development, manufacturing and processing of raw and industrial materials. Key aspects here are biological and medical issues, which play an increasingly important role in this field.
innovations-report offers in-depth articles related to the development and application of materials and the structure and properties of new materials.
Back to home
Newest articles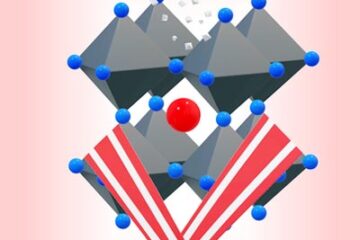 Perovskite solar cells soar to new heights
Metal halide perovskites have been under intense investigation over the last decade, due to the remarkable rise in their performance in optoelectronic devices such as solar cells or light-emitting diodes….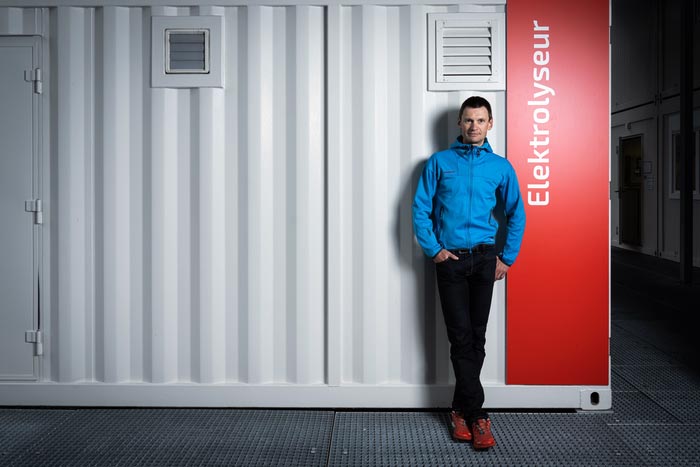 Blue hydrogen can help protect the climate
An international group of researchers led by the Paul Scherrer Institute and the Heriot-Watt University has carried out in-depth analyses of the climate impact of blue hydrogen. This is produced…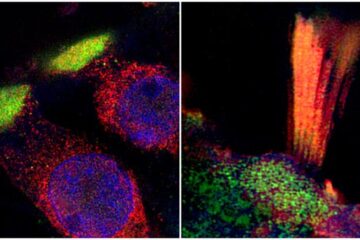 Genes associated with hearing loss visualised in new study
Researchers from Uppsala University have been able to document and visualise hearing loss-associated genes in the human inner ear, in a unique collaboration study between otosurgeons and geneticists. The findings…