Testing of anchorages in concrete under dynamic loading
An experimental campaign has been conducted for investigating the response of anchorages in concrete, principally to dynamic loads. Normal high performance steel fiber reinforced concretes have been considered and the best test pieces included: plain concrete specimens, cast-in-place and post installed rebars and cast-in-place and post-installed anchors. Innovative, Hopkinson bar based experiments have been produced for strain rates from 10E-6/sec up to 20/sec. The satisfactory performance with respect to concrete cone failure tensile loads of the post-installed anchors has been verified. The test results have also demonstrated that force-displacement diagrams for dynamic loading tend in general to lie above the corresponding static ones, thus indicating that additional safety margins exist in case of rapid dynamic loading.
Alle Nachrichten aus der Kategorie: Materials Sciences
Materials management deals with the research, development, manufacturing and processing of raw and industrial materials. Key aspects here are biological and medical issues, which play an increasingly important role in this field.
innovations-report offers in-depth articles related to the development and application of materials and the structure and properties of new materials.
Zurück zur Startseite
Neueste Beiträge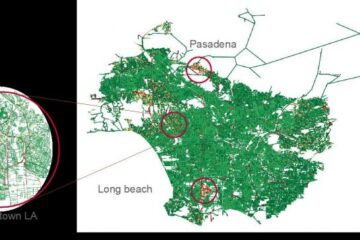 New machine learning tool tracks urban traffic congestion
UBER driver data helps track and potentially alleviate urban traffic congestion. A new machine learning algorithm is poised to help urban transportation analysts relieve bottlenecks and chokepoints that routinely snarl…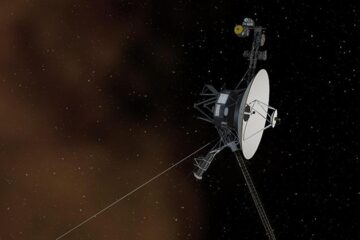 Voyager spacecraft detect new type of solar electron burst
Physicists report accelerated electrons linked with cosmic rays. More than 40 years since they launched, the Voyager spacecraft are still making discoveries. In a new study, a team of physicists…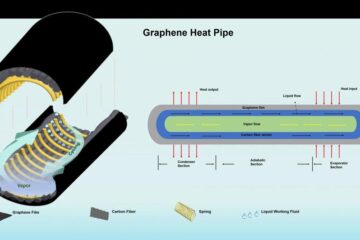 Cooling electronics efficiently with graphene-enhanced heat pipes
Researchers at Chalmers University of Technology, Sweden, have found that graphene-based heat pipes can help solve the problems of cooling electronics and power systems used in avionics, data centres, and…