Light-sensitive gloves reduce risk of germ transfer
High technology is now at our fingertips – literally. A new type of disposable glove emits chlorine dioxide when exposed to light or moisture, killing potentially harmful microbes and making it ideal for use among health care and food workers, according to a study in the March 15 issue of Clinical Infectious Diseases, now available online.
The vinyl or polyethylene gloves contain microspheres that release chlorine dioxide, a water-soluble gas used to disinfect drinking water and processed foods. Chlorine dioxide can destroy a variety of microorganisms, including E. coli, staphylococcus and salmonella, reducing the risk of the glove-wearer transmitting bacteria encountered in medical or food-handling work.
Infusing materials with chlorine dioxide to reduce the numbers of dangerous microorganisms is a concept that could be extremely helpful to a number of industries, according to Dr. Michael Barza, author of the study. "To me, the most interesting thing about this technology is that it is really a 'platform' technology that could be applied to control of infection in many other circumstances besides gloves and hands," he said. "For example, it could be used in the food industry, including supermarkets, delis and fast food markets." Other medical devices, such as vascular and urinary catheters, if made with the gas-emitting microspheres, could prevent infections that might endanger already vulnerable patients, he added.
Another benefit of the chlorine dioxide-impregnated gloves (which should not cost significantly more than regular gloves) is that they won't lead to the advent of "super-germs" as antibacterial soaps and cleaners can. "A nice characteristic of chlorine dioxide is that it does not breed resistance among microorganisms and has an incredibly broad spectrum of activity against viruses, bacteria and fungi," said Dr. Barza.
Founded in 1979, Clinical Infectious Diseases publishes clinical articles twice monthly in a variety of areas of infectious disease, and is one of the most highly regarded journals in this specialty. It is published under the auspices of the Infectious Diseases Society of America (IDSA). Based in Alexandria, Virginia, IDSA is a professional society representing more than 7,500 physicians and scientists who specialize in infectious diseases. For more information, visit http://www.idsociety.org.
Alle Nachrichten aus der Kategorie: Materials Sciences
Materials management deals with the research, development, manufacturing and processing of raw and industrial materials. Key aspects here are biological and medical issues, which play an increasingly important role in this field.
innovations-report offers in-depth articles related to the development and application of materials and the structure and properties of new materials.
Zurück zur Startseite
Neueste Beiträge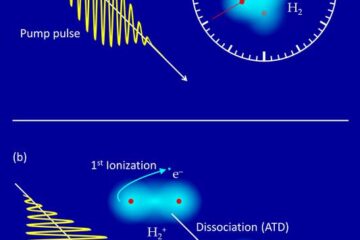 Rotation of a molecule as an "internal clock"
Using a new method, physicists at the Heidelberg Max Planck Institute for Nuclear Physics have investigated the ultrafast fragmentation of hydrogen molecules in intense laser fields in detail. They used…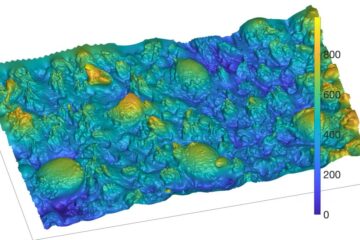 3D printing the first ever biomimetic tongue surface
Scientists have created synthetic soft surfaces with tongue-like textures for the first time using 3D printing, opening new possibilities for testing oral processing properties of food, nutritional technologies, pharmaceutics and…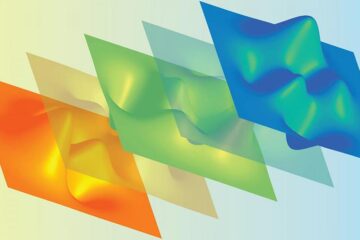 How to figure out what you don't know
Increasingly, biologists are turning to computational modeling to make sense of complex systems. In neuroscience, researchers are adapting the kinds of algorithms used to forecast the weather or filter spam…