New Bioplastic Reinforced With Natural Fibres
Finland Leads Europe In The Development Of Biodegradable Plastics
VTT, Technical Research Centre of Finland, has made degradable bioplastic more durable due to reinforcement with natural fibres. This biocomposite, which is totally biodegradable, supports sustainable development. The waste costs for products made from this will be small, and in the future consumers will have an enhanced appreciation of biodegradability of materials.
VTT achieved this biocomposite using flax fibres to reinforce bioplastic. VTT also developed a method by which the properties of the completely biodegradable biocomposite can be tailored according to the projected use of the product. It is a further advantage that the new bioplastic products can be manufactured on the same machinery on which conventional plastic products which are only partially biodegradable are manufactured.
The spearhead in the development of such flax reinforced completely biodegradable products has been in Finland, Sweden and the USA. VTT research succeeded in creating the desired mechanical strengths for bioplastic through an appropriate combination of bioplastic raw material and flax. The research also explored the resistance of the new biocomposite to heat, moisture and UV radiation, and further developed the manufacturing process.
Fibreglass has traditionally been used to reinforce plastics. This is difficult to recycle and there may be health hazards involved in handling it. In central Europe the car manufacturing industry especially uses flax fibres for reinforcement, but mixed with non-biodegradable plastic raw material.
"Our company acquired knowledge suggesting that it would be good to continue working on product development and research in order to bring new, biodegradable materials onto the markets. One year ago an EU norm was set for bioplastic, and in the next few years compostible packages are to come onto the markets of southern Europe. Finland is the leader in Europe for completely biodegradable bioplastic. Much of the credit is due to TEKES and its biopolymer programme," says Anders Södergård, technology manager of the Dutch company Hycail and part-time professor of applied biomaterial sciences at the University of Turku.
The research work on biocomposites led by VTT was financed by TEKES, several companies and VTT. The companies specified the desired properties for bioplastic and the research work was accomplished chiefly by VTT, Tampere University of Technology, Åbo Akademi University and Hycail. Hycail has a pilot factory for lactic acid based bioplastic raw material producing 400 tons of raw material a year.
Alle Nachrichten aus der Kategorie: Materials Sciences
Materials management deals with the research, development, manufacturing and processing of raw and industrial materials. Key aspects here are biological and medical issues, which play an increasingly important role in this field.
innovations-report offers in-depth articles related to the development and application of materials and the structure and properties of new materials.
Zurück zur Startseite
Neueste Beiträge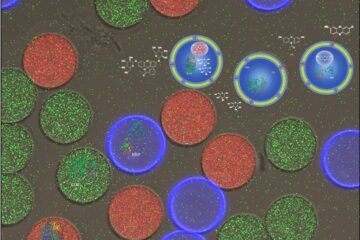 An artificial cell on a chip
Researchers at the University of Basel have developed a precisely controllable system for mimicking biochemical reaction cascades in cells. Using microfluidic technology, they produce miniature polymeric reaction containers equipped with…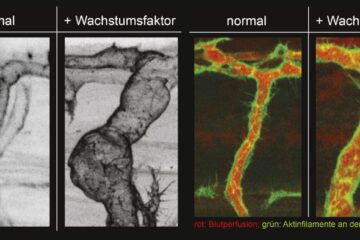 Specific and rapid expansion of blood vessels
Nature Communications: KIT researchers identify a new mechanism to control endothelial cell size and arterial caliber – basis for better treatment of heart infarct and stroke. Upon a heart infarct…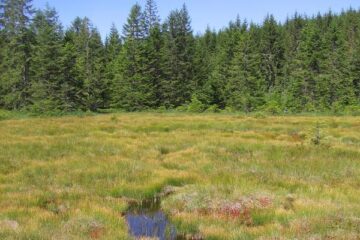 Climate change drives plants to extinction in the Black Forest in Germany
Climate change is leaving its mark on the bog complexes of the German Black Forest. Due to rising temperatures and longer dry periods, two plant species have already gone extinct…