Missing Protein is Double-Edged Sword in Cancer Development
The lack of a special protein crucial to cell growth and development may help cancer cells proliferate, new research suggests.
Cells without this protein – E2F3 – are usually rendered genetically unstable. In most cases, such instability would either kill a cell or keep it from growing. Yet sometimes mutations alter cells in such a way that they are able to thrive and multiply, creating tumors.
"In cancer, the absence or loss of E2F3 may be a double-edged sword," said Gustavo Leone, the study's lead author and an assistant professor in the Human Cancer Genetics Program at Ohio State University's Comprehensive Cancer Center. "In most cases, the absence of E2F3 slows cell division. But the genetic instability created by the missing protein could instead increase the potential that a mutated cell would divide, and the resulting mutated cells could spread throughout the body.
"The loss of E2F3 itself doesn't cause cancer," he continued. "But its absence gives a normal cell the chance to change into a cancer cell."
The research appears in the current issue of the journal Cancer Cell.
E2F3 is part of a family of proteins called transcription factors. They are critical for controlling the entire cell cycle, from formation to death. The protein is responsible for the accurate transmission of genetic material from a parent cell to each of its daughter cells produced during cell division. If that transmission somehow gets disrupted, the resulting cells become mutant versions of the original cell.
The researchers studied mouse cells that lacked E2F3 as well as cells that contained the protein. The cells were grown in culture dishes in a laboratory. The researchers were particularly interested in the behavior of centrosomes – structures inside a cell that ensure that exact copies of a parent cell's chromosomes get passed along to two new daughter cells during cell division.
Cell division is a tightly controlled process, one that ensures genetic stability in an organism. Centrosomes act as a kind of guard, controlling the duplication and segregation of chromosomes. But centrosomes defer to a higher authority, E2F3, which governs centrosome duplication.
Cells undergoing normal division have two centrosomes. Leone and his colleagues believe that E2F3 keeps this number in check. In the current study, about 60 percent of E2F3-deficient mouse cells had more than two centrosomes, and many contained more than four centrosomes.
After studying mouse cells from multiple litters, the researchers determined that E2F3 keeps the number of centrosomes under control, and that extra centrosomes result when this transcription factor is missing.
"The consequences are severe for a cell whose centrosome duplication is disrupted," said Leone, who is also a V-Foundation and Pew scholar. "The cells in many human tumors have too many centrosomes — this proliferation of centrosomes may be key in the progression of breast, prostate and colon tumors.
"If it turns out that a lack of E2F3 triggers the onset of a tumor by causing excessive centrosomes in a cell, then there may be some way we could prevent centrosome duplication."
Normally, cancer cells are genetically unstable – they tend to lose and gain chromosomes at random. This kind of activity spells death for most normal cells, but the rare cell that somehow loses its E2F3 factor and survives seems to gain an insidious advantage. For instance, that cell might gain one or more chromosomes that let it grow unchecked.
"One small advantage is all that's needed to cause a mutation that benefits the cell but ultimately harms the organism," Leone said.
Leone and his colleagues think that for some reason, certain types of tumors that lack E2F3 are incredibly aggressive because of where they are in the body, while similar cells in other areas of the body simply die.
The researchers plan to use mice to test their theory.
"In mice with tumors, we can see whether centrosome duplication occurs before the tumor actually begins," Leone said. "I'm sure that there are other factors involved in this process. Any important process has many regulators. We've uncovered one."
Leone conducted the research with Harold Saavedra, a postdoctoral researcher in the Human Cancer Genetics Program at Ohio State. The duo worked with Baidehi Maiti and Cynthia Timmers, also with the Human Cancer Genetics Program; Rachel Altura, with the Human Cancer Genetics program and the department of pediatrics at Ohio State; and Yukari Tokuyama and Kenji Fukasawa, both with the University of Cincinnati's College of Medicine.
The researchers were supported by grants from the National Institutes of Health/National Cancer Institute, an Up on the Roof Human Cancer Genetics postdoctoral fellowship and an American Cancer Society Fellowship.
Contact: Gustavo Leone, 614-688 4567; Leone.24@osu.edu
Written by Holly Wagner, 614-292-8310; Wagner.235@osu.edu
Alle Nachrichten aus der Kategorie: Health and Medicine
This subject area encompasses research and studies in the field of human medicine.
Among the wide-ranging list of topics covered here are anesthesiology, anatomy, surgery, human genetics, hygiene and environmental medicine, internal medicine, neurology, pharmacology, physiology, urology and dental medicine.
Zurück zur Startseite
Neueste Beiträge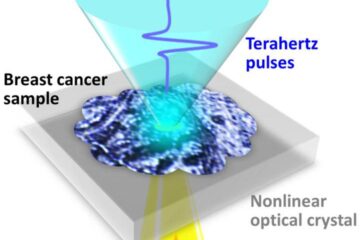 Key breakthrough towards on-site cancer diagnosis
No stain? No sweat: Terahertz waves can image early-stage breast cancer without staining. A team of researchers at Osaka University, in collaboration with the University of Bordeaux and the Bergonié…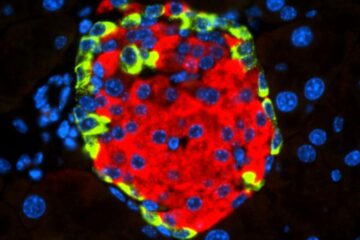 A CNIO team describes how a virus can cause diabetes
It has recently been described that infection by some enteroviruses – a genus of viruses that commonly cause diseases of varying severity – could potentially trigger diabetes, although its direct…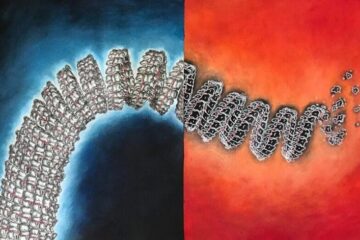 Targeting the shell of the Ebola virus
UD research team looking at ways to destabilize virus, knock it out with antivirals. As the world grapples with the coronavirus (COVID-19) pandemic, another virus has been raging again in…