Perovskites can improve fabrication of ceramic electronics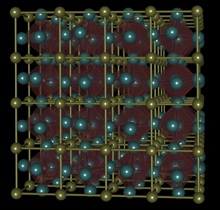 Many ceramic-based electronics, such as spark plugs and multilayer ceramic capacitors (found in consumer electronics, mobile phones, DVDs and video cameras, for example), are composed of a combination of oxides and metals.
The oxides are used as a base to provide the product's electric, optical or magnetic properties, while the metals are used in electrodes, which propagate the electrical signals. Fabricating these products is difficult because the physical properties of the oxides and metals are very different.
To achieve a high quality product, the manufacturing process needs to account for differences in synthesis temperatures and atmospheres, and for differences in expansion and shrinkage. A fabrication process that is optimized for the conducting metal electrodes can suppress the performance of the base oxides.
In a review paper published in the journal Science and Technology of Advanced Materials, a group of scientists in Japan investigated the potential of replacing metal electrodes in ceramic-based electronics with conductive oxides. Doing so could allow for more innovations in the ceramics industry.
Oxide electrodes in these ceramic-based products would need to be highly conductive (above 1000 Siemens/cm) and stable in air at temperatures ranging between room temperature and 1173 Kelvin (almost 900° Celsius).
The team of researchers, from NGK Spark Plug Company and Nagoya University, fabricated oxides that have the potential to replace metal electrodes and investigated their physical properties above room temperature. Lanthanum-based perovskite-type oxides were chosen as having a potential for industrial use because they do not contain expensive rare metals, they are not environmentally hazardous, and they are stable in air up to 1173 Kelvin.
Based on their investigations, the team found that the lanthanum-based perovskite-type oxide LaCo0.5Ni 0.5O3 showed high electronic conduction at high temperatures in air and was suitable for the fabrication of oxide electrodes and wiring in ceramic-based products.
For further information contact:
Dr. Hisashi Kozuka
NGK Spark Plug Co., Ltd.
2808, Iwasaki, Komaki-shi
Aichi 485-8510, Japan
Tel: +81-568-76-1362
Email: h-kozuka@mg.ngkntk.co.jp
Journal Information
Science and Technology of Advanced Materials (STAM) is the leading open access, international journal for outstanding research articles across all aspects of materials science. Our audience is the international materials community across the disciplines of materials science, physics, chemistry, biology as well as engineering.
The journal covers a broad spectrum of materials science research including functional materials, synthesis and processing, theoretical analyses, characterization and properties of materials. Emphasis is placed on the interdisciplinary nature of materials science and issues at the forefront of the field, such as energy and environmental issues, as well as medical and bioengineering applications
http://iopscience.iop.org/1468-6996
For more information about the journal Science and Technology of Advanced Materials, please contact
Mikiko Tanifuji
Publishing Director
Science and Technology of Advanced Materials
Email: TANIFUJI.Mikiko@nims.go.jp
Associated links
Read the paper here
Journal information
Sci. Technol. Adv. Mater. Vol. 16 (2015) 026001
doi:10.1088/1468-6996/16/2/026001
Electronic conduction in La-based perovskite-type oxides
Hisashi Kozuka, Kazushige Ohbayashi, and Kunihito Koumoto
Media Contact
Mikiko Tanifuji
ResearchSEA
Alle Nachrichten aus der Kategorie: Materials Sciences
Materials management deals with the research, development, manufacturing and processing of raw and industrial materials. Key aspects here are biological and medical issues, which play an increasingly important role in this field.
innovations-report offers in-depth articles related to the development and application of materials and the structure and properties of new materials.
Zurück zur Startseite
Neueste Beiträge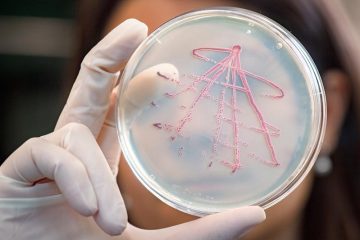 Grow faster, die sooner: How growth rates influence the fitness of bacteria
"The fitness of bacteria is more complex than expected," explains Ulrich Gerland, professor for the theory of complex biosystems at the Technical University of…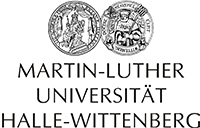 Spintronics: Researchers show how to make non-magnetic materials magnetic
In solid-state physics, oxide layers only a few nanometres thick are known to form a so-called two-dimensional electron gas. These thin layers, separated from…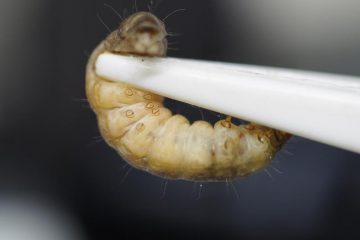 Caterpillars of the wax moth love eating plastic: Fraunhofer LBF investigates degradation process
Within the Framework of a research project on the chemical imaging analysis of plastic digestion in caterpillars (RauPE), a team from Fraunhofer LBF used…