Mat4Rail: EU Research Project on the Railway of the Future


The number of passengers carried by rail has been steadily increasing since 2004. In addition to rising passenger demand, the railway sector will also face further challenges in the future, such as growing traffic requirements, traffic congestion, safety and energy issues, and climate change. Of great importance, therefore, is the development of innovative materials and a modular design for rail vehicles.
A further central goal of the European research project is to reduce the weight of trains. Prerequisite for this is that newly developed light-weight composites meet requirements in respect of mechanical stability and fire behavior. Mat4Rail also aims at developing new concepts to increase carrying capacity and passenger comfort through the integrated modularity of carriage interiors.
Collaboration on a new generation of trains
As part of the Mat4Rail project, researchers at the University of Bremen and Fraunhofer IFAM are working on the development of flame-retardant lightweight materials. Project leader Professor Bernd Mayer explains: "The Mat4Rail project allows us to investigate and optimize innovative matrix systems with regard to their fire behavior in combination with carbon, glass and basalt fibers. We're excited about this opportunity to work on the emergence of a whole new generation of rail vehicles."
The 4-person research team around Mayer consists of two production technicians and a chemist, who are supported by researchers from Fraunhofer IFAM. The little over two-year Bremen project is being funded with almost 500,000 euro.
Part of the world's largest research program Horizon 2020
Mat4Rail is part of the so-called Shift2Rail Joint Undertaking (S2R JU), a public-private partnership launched in the frame of the Horizon 2020 EU research program. The goal of S2R JU is to secure and strengthen the competitiveness of the European rail industry. Horizon 2020 is the world's largest transnational support program for science, technology development, and innovation. In addition to SMART, Mat4Rail is already the second Shift2Rail project in which the University of Bremen is directly involved. SMART is about automation in rail freight transport.
Innovation through cooperation
The University of Bremen and the Fraunhofer Institute for Manufacturing Technology and Applied Materials Research (IFAM) are members of the "U Bremen Research Alliance", which was formed to strengthen research cooperation between the University and top-level non-university research institutes. The collaborative research conducted in the Mat4Rail project strengthens the research alliance and simultaneously makes the University of Bremen more internationally visible as a place of top research.
If you would like to have more information on this topic, feel free to contact:
Prof. Dr. Bernd Mayer
Faculty of Production Engineering – Mechanical Engineering & Process Engineering
University of Bremen
Phone: +49 421 2246-419
Email: bernd.mayer@uni-bremen.de
Media Contact
Stefanie Möller
idw - Informationsdienst Wissenschaft
Alle Nachrichten aus der Kategorie: Materials Sciences
Materials management deals with the research, development, manufacturing and processing of raw and industrial materials. Key aspects here are biological and medical issues, which play an increasingly important role in this field.
innovations-report offers in-depth articles related to the development and application of materials and the structure and properties of new materials.
Zurück zur Startseite
Neueste Beiträge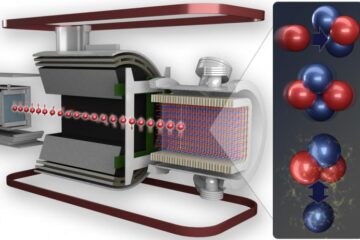 Scientists achieve higher precision weak force measurement between protons, neutrons
Through a one-of-a-kind experiment at the Department of Energy's Oak Ridge National Laboratory, nuclear physicists have precisely measured the weak interaction between protons and neutrons. The result quantifies the weak…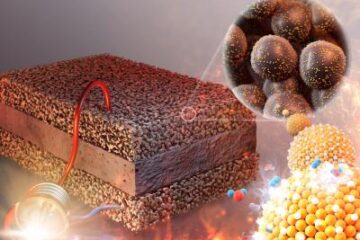 High-performance single-atom catalysts for high-temperature fuel cells
Individual Pt atoms participate in catalytic reaction to faciitate the electrode process by up to 10 times. Single-atom Pt catalysts are stable at 700 degrees Celsius and expected to stimulate…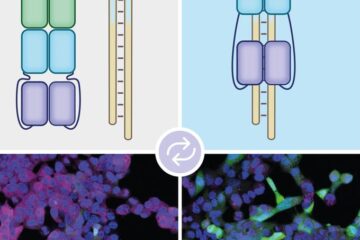 New method allows precise gene control by light
A novel optical switch makes it possible to precisely control the lifespan of genetic "copies". These are used by the cell as building instructions for the production of proteins. The…