Automation solutions for reliable and validatable packaging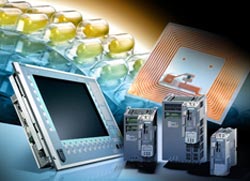 Pharmaceutical products and products from the food, beverage and tobacco industry in particular are subject to ever stricter safety requirements. Among other things these include full proof of manufacture, which presupposes automatic identification of all packaging elements and detailed and retraceable monitoring of the packaging process. The relevant laws and regulations mean that it is essential for packaging systems to be integrated into track-and-trace systems.
At this year's Interpack, Siemens is exhibiting a consistent, integrated portfolio that embraces RFID, Data Matrix code reading systems and Machine Vision concepts. The solutions therefore also meet the latest requirements for e-pedigrees. An e-pedigree, or electronic pedigree, provides evidence for the movement of a product through the supply chain and can be produced on the basis of RFID or Data Matrix code. The e-pedigree thus ensures end-to-end protection for the product, especially against adulteration or tampering. From January 2009, for example, California will require an e-pedigree at unit level for all pharmaceuticals distributed in the state. In addition, all companies involved in the pharmaceutical supply chain must update these pedigrees on every change of ownership. To meet these requirements, Siemens provides solutions for the recognition of barcodes or Data Matrix codes, but also offers the possibility of the direct interpretation of text and graphics on a printed label with Machine Vision technologies as well as solutions on an RFID basis.
Depending on the target market, the product code can be applied to the packaging with a Data Matrix code and an RFID tag. A combination of both techniques also makes production more flexible. With RFID, logistics processes and distribution in production benefit from the high-speed bulk reading of all information relating to a delivery. On the one hand the results of process monitoring are used directly for controlling the plant, via auto ID, while on the other they provide the input for product tracing. Process monitoring, track and trace and the automation of packaging go hand in hand.
At the trade fair Siemens is exhibiting its entire integrated portfolio, which includes RFID and Data Matrix code reading systems, Machine Vision and manufacturing execution systems, and also supports modular machine concepts. With distributed synchronous operation, the Simotion Motion Control System establishes the synchronous relationships between machine modules that are automated on a distributed basis. Also when dealing with alarm logging, operating mode management, general emergency-off functionality and other standard functions, the system can coordinate and utilize the intelligence distributed across the packaging line. In addition this includes software libraries for the automation of entire packaging lines, including the handling processes. Consisting of standardized and simple-to-adapt Motion Control solutions, these Siemens OPL (Optimized Packaging Line) libraries also conform to the regulations of 21 CFR part 11. Standards such as OMAC (Open Modular Architecture Controls Users' Group) and Profinet ensure the harmonization of interfaces and machine operation. They cover all the necessary machine functions, ranging from communication and operation through to validated shift registers. The latter function is available for the Simotion control system and as a library. This means that the assignment of a single product to its record of production- and quality-related data for the e-pedigree is also reliably maintained even in the event of a fault or if a power failure affects the entire packaging line.
Media Contact
Volker M. Banholzer
Siemens Industry Automation
Alle Nachrichten aus der Kategorie: Machine Engineering
Machine engineering is one of Germany's key industries. The importance of this segment has led to the creation of new university degree programs in fields such as production and logistics, process engineering, vehicle/automotive engineering, production engineering and aerospace engineering among others.
innovations-report offers informative reports and articles covering technologies such as automation, motion, power train, energy, conveyor, plastics, lightweight construction, logistics/warehousing, measurement systems, machine tools and control engineering.
Zurück zur Startseite
Neueste Beiträge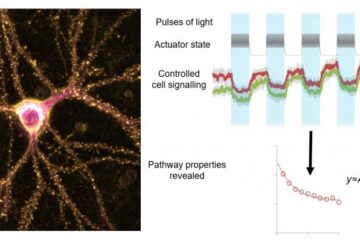 Simplified method to modify disease signaling with light
Most diseases are caused by aberrant cell signaling processes and basic research in cell signaling is needed to identify targets for future therapeutic approaches, especially in cases where no cures…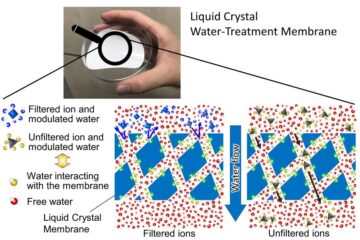 Highly selective membranes
Researchers discover how water can affect its own filtration. Membranes with microscopic pores are useful for water filtration. The effect of pore size on water filtration is well-understood, as is…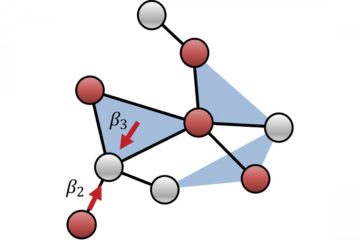 Interactions within larger social groups can cause tipping points in contagion flow
The distribution of group interactions in a social network affects the critical point at which explosive jumps in opinion, popularity, or disease spread occur. Contagion processes, such as opinion formation…