Usutu virus is back – not only in blackbirds but also in humans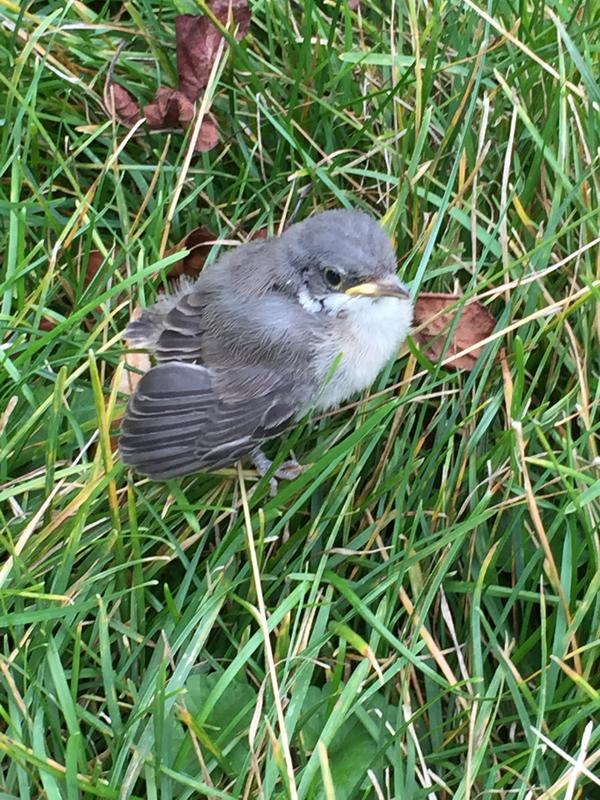 Between 2001 and 2005 the massive black bird mortality in eastern Austria received wide public attention. Usutu virus, the aetiological agent, belongs to the flavivirus family, together with tick-borne encephalitis-, West Nile- and Dengue viruses. Since then no Usutu virus associated bird mortality was observed in Austria, while in other European countries such as Hungary a small number of Usutu virus-positive wild birds was diagnosed in each year. The epidemiological situation changed significantly in 2016, when Usutu virus wild bird die-off was reported from various European countries including 12 cases from Hungary and two from Austria.
A team of researchers from the Vetmeduni Vienna investigated genetically the virus strains which circulated in Hungary since 2010 and in Austria in 2016. In 2014, the Austrian Red Cross, Blood Service for Vienna, Lower Austria and Burgenland, initiated regular screening of all blood donated between 1 June and 30 November each year for West Nile virus by a nucleic acid test. Interestingly, one positive sample in 2016 and six blood donations in 2017 turned out to be infected by Usutu virus and not by West Nile virus.
Old and new viruses circulate in Austria and Hungary
"We were surprised to see after 10 years of absence last year the reemergence of Usutu virus in Austria. Also other European countries reported last year widespread Usutu virus activity", says the principal investigator Norbert Nowotny from the Institute of Virology. "We therefore investigated the genetic set-up of the Austrian and Hungarian viruses in order to enhance our understanding which virus strains are currently active in the regions and from where they have been introduced".
The viruses identified in Hungary between 2010 and 2015 were closely related to the "original" virus strain that was responsible for the blackbird die-off in Austria from 2001 to 2005. However, the viruses found in 2016 in both countries turned out to be related to virus strains which circulated in Italy during 2009 and 2010. These two virus variants belong to two different European genetic lineages. "This demonstrates that various virus strains are exchanged between neighboring countries", explains Nowotny.
Human Usutu virus infections are more prevalent than previously thought
Besides wild birds, humans can also be infected with Usutu virus through mosquito bites. Usually human Usutu virus infections are asymptomatic, occasionally they may result in fever and rash. Neurologic symptoms and severe courses of the disease are rare in humans, although critical illness was reported in immunosuppressed patients, e.g., in two cases in 2009 in Italy.
With increased Usutu virus activity in a region also the risk of human infections increases. Since West Nile virus, a well-known human pathogen, is endemic in the eastern part of Austria, all blood donations from that area have been tested for flavivirus nucleic acid since 2014. "Contrary to most other flavivirus infections Usutu is not considered a communicable disease.
However, the employed diagnostic test detects essentially all flaviviruses, including Usutu virus", states Franz Allerberger from the Austrian Agency for Health and Food Safety (AGES). When retested with virus-specific assays, it turned out that seven blood donations were infected with Usutu virus and not with West Nile virus. None of the Usutu virus-positive blood donors reported clinical symptoms, and only one mentioned a stay abroad.
Testing donor blood prevents subsequent diseases
"Flavivirus-positive blood donations – both West Nile and Usutu virus positives – are discarded and consequently do not pose any risk to recipients of blood donations. However, there are a number of European countries, in which West Nile virus infections did not yet occur but in which Usutu virus circulates. In these countries blood donations may not be screened for flaviviruses.
On the other hand, blood recipients are frequently immunocompromised persons, in which an Usutu virus infection may result in severe disease. To increase awareness of this possibility was one of the main goals of our second study", says Nowotny.
Service:
The article "Usutu virus, Austria and Hungary, 2010–2016" by Tamás Bakonyi, Károly Erdélyi, René Brunthaler, Ádám Dán, Herbert Weissenböck und Norbert Nowotny was published in Emerging Microbes & Infections.
http://www.nature.com/emi/journal/v6/n10/full/emi201772a.html?foxtrotcallback=tr…
The article "Usutu virus infections among blood donors, Austria, July and August 2017 – Raising awareness for diagnostic challenges" by Tamás Bakonyi, Christof Jungbauer, Stephan W. Aberle, Jolanta Kolodziejek, Katharina Dimmel, Karin Stiasny, Franz Allerberger and Norbert Nowotny was published in Eurosurveillance.
http://www.eurosurveillance.org/content/10.2807/1560-7917.ES.2017.22.41.17-00644
About the University of Veterinary Medicine, Vienna
The University of Veterinary Medicine, Vienna in Austria is one of the leading academic and research institutions in the field of Veterinary Sciences in Europe. About 1,300 employees and 2,300 students work on the campus in the north of Vienna which also houses five university clinics and various research sites. Outside of Vienna the university operates Teaching and Research Farms. The Vetmeduni Vienna plays in the global top league: in 2017, it occupies the excellent place 8 in the world-wide Shanghai University Ranking in the subject "Veterinary Science". http://www.vetmeduni.ac.at
Scientific Contact:
Norbert Nowotny
Institute of Virology
University of Veterinary Medicine Vienna (Vetmeduni Vienna)
T +971 52 205 4070
norbert.nowotny@vetmeduni.ac.at
Released by:
Georg Mair
Science Communication / Corporate Communications
University of Veterinary Medicine Vienna (Vetmeduni Vienna)
T +43 1 25077-1165
georg.mair@vetmeduni.ac.at
http://www.vetmeduni.ac.at/en/infoservice/presseinformation/press-releases-2017/…
Media Contact
Mag.rer.nat. Georg Mair
idw - Informationsdienst Wissenschaft
All latest news from the category: Life Sciences and Chemistry
Articles and reports from the Life Sciences and chemistry area deal with applied and basic research into modern biology, chemistry and human medicine.
Valuable information can be found on a range of life sciences fields including bacteriology, biochemistry, bionics, bioinformatics, biophysics, biotechnology, genetics, geobotany, human biology, marine biology, microbiology, molecular biology, cellular biology, zoology, bioinorganic chemistry, microchemistry and environmental chemistry.
Back to home
Newest articles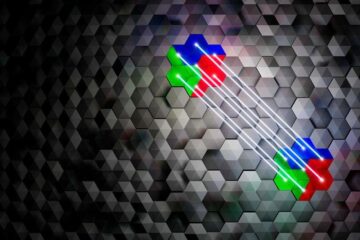 Error-Free Quantum Computing Gets Real
For quantum computers to be useful in practice, errors must be detected and corrected. At the University of Innsbruck, Austria, a team of experimental physicists has now implemented a universal…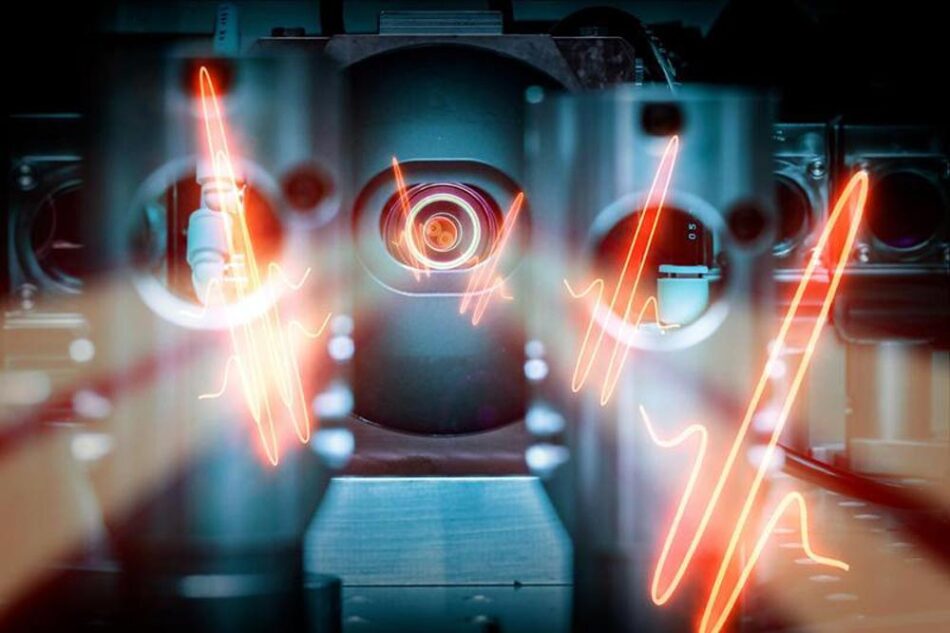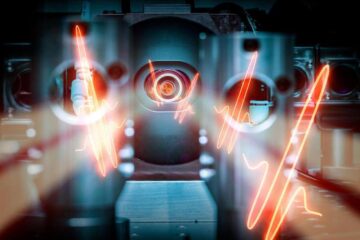 Most powerful dual-comb spectrometer developed
Scientists from Hamburg and Munich developed the world's most powerful dual-comb spectrometer that paves the way for many applications in atmospheric science and biomedical diagnostics, such as early cancer detection….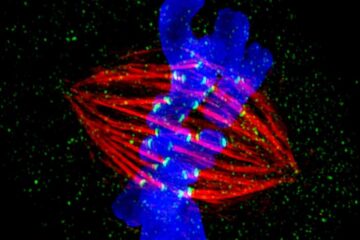 Role of cohesins in embryonic stem cell division
Study shows how meiotic cohesin complexes affect chromosome structure and genomic integrity – and the long-term implications of their effects on the stem cell genome. Chromosomes undergo precise structural changes…