Tiny RNA molecule may have role in polycystic ovary syndrome, insulin resistance
Research in the journal Diabetes, indicates that high activity levels of a microRNA called miR-93 in fat cells impedes insulin's use of glucose, contributing to PCOS as well as insulin resistance, said Dr. Ricardo Azziz, reproductive endocrinologist and PCOS expert at the Medical College of Georgia at Georgia Regents University.
"This is one of the first reports of a defect that may occur both in women who are insulin resistant and, in particular, in women with PCOS," said Azziz, the study's corresponding author. "Identifying this molecular mechanism helps us understand these common conditions better and points us toward targeted therapies to correct these problems in women."
PCOS affects about 10 percent of women and is characterized by excess male hormone, irregular ovulation and menstruation and is associated with an increased risk for insulin resistance, which can lead to diabetes and heart disease.
Researchers looked at fat cells from the lower abdomen of 21 women with PCOS and 20 controls. In all the women with PCOS, they found over expression of miR-93 and decreased expression of GLUT4, a key protein that regulates fat's use of glucose for energy. Fat, a large organ in even a thin individual, is where a lot of glucose usage via insulin occurs.
GLUT4 expression was lowest in the women with PCOS who also were insulin resistant. They also found the expression was low in members of the control group who were insulin resistant.
"Low levels of GLUT4 in fat appear to be affecting insulin resistance in general and to have a more dramatic impact in PCOS," Azziz said. MiR-93 was known to impact GLUT4 in other cell types and to have a role in reproduction, infertility and lipid metabolism. "There has been no clear mechanism to describe insulin resistance in PCOS and we believe this is one of the pathways," said Dr. Yen-Hao Chen, cell biologist at MCG and the study's first author.
Interestingly, the investigators found that two other microRNAS – miR-133 and miR-223, which are known to regulate GLUT4 expression in heart muscle cells – also were over expressed but only in the fat cells of PCOS patients, Chen said. This exclusivity implicates the tiny molecules in the underlying condition of PCOS, Chen said. The researchers don't know yet if the two are related to miR-93. "We are just beginning to understand the role of these small molecules in PCOS and insulin resistance and much work remains to be done," Azziz said.
Follow up studies include better understanding just how microRNAs impact GLUT4, identifying other microRNAS that do – including looking further at miR-133 and 223 – and identifying what factors impact the tiny RNA molecules.
Humans use both insulin and non-insulin related mechanisms to use blood sugar, or glucose, as an energy source.
Azziz and his colleagues recently showed in Journal of Clinical Endocrinology & Metabolism that women with PCOS have defects in both mechanisms. In fact, PCOS women who had the most difficulty controlling glucose via insulin were also the ones with the greatest declines in their ability to use non-insulin approaches. More typically, when insulin resistance increases, the body's non-insulin dependent usage increases, apparently to help compensate.
The studies were funded by the National Institutes of Health and Helping Hand of Los Angeles Inc. Study participants were from the Los Angeles area. Co-authors include scientists from the Catholic University of Korea and the University of California, Los Angeles.
All latest news from the category: Life Sciences and Chemistry
Articles and reports from the Life Sciences and chemistry area deal with applied and basic research into modern biology, chemistry and human medicine.
Valuable information can be found on a range of life sciences fields including bacteriology, biochemistry, bionics, bioinformatics, biophysics, biotechnology, genetics, geobotany, human biology, marine biology, microbiology, molecular biology, cellular biology, zoology, bioinorganic chemistry, microchemistry and environmental chemistry.
Back to home
Newest articles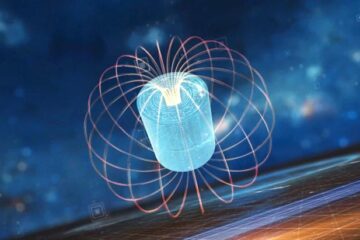 China claims new world record for strongest steady magnetic field
The hybrid magnet at the Steady High Magnetic Field Facility (SHMFF) in Hefei, China set a world record for the highest steady magnetic field by a working magnet when it…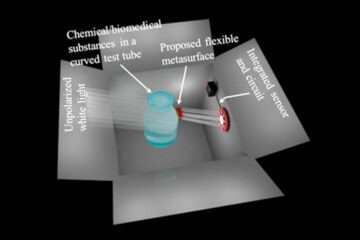 Metaholographic platform that detects light exposure
During the COVID-19 pandemic last year, an incident occurred where vaccines exposed to room temperature had to be discarded. Biomedical substances, including vaccines, risk deterioration if not stored properly, so…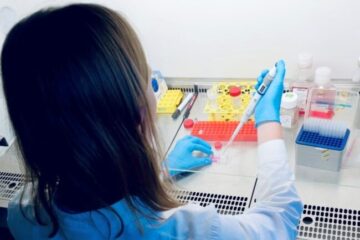 Similarity of hepatocytes from liver and from stem cells improved
Research with stem cells is becoming increasingly important, because stem cells can develop into any body cell – skin cells, nerve cells or organ cells such as liver cells, the…