Testing a paleo diet hypothesis in the test tube
While Western diets have changed dramatically in the last century to become high energy, low fiber, and high fat (think: cheeseburger), our digestive systems, including our gut bacterial colonies, adapted over millennia to process a low-energy, nutrient-poor, and presumably high fiber diet. One idea about the current obesity epidemic is that appetite suppression systems that evolved to work with a paleo diet are off-kilter today.
The appetite-suppressing gut hormones peptide YY (PYY) and glucagon-like-peptide-1 (GLP-1) can be triggered by the presence of short-chain fatty acids (SCFAs) in the colon. Fermentation of plant fiber in the colon by bacteria can produce these SCFAs, so it stands to reason that digestion of a diet high in plant fiber might lead to better appetite suppression.
Gary Frost and his colleagues at Imperial College London in the United Kingdom wanted to test that hypothesis in the laboratory using fecal bacterial samples from three human vegetarian volunteers and from three gelada baboons, the only modern primate to eat mainly grasses.
"Getting to the bottom of how our gut bacteria and diets interact to control appetites is vitally important for tackling the problem of obesity," said Glenn Gibson, co-author on the study based at University of Reading. Frost added, "Understanding how a paleo-like diet impacts the colon's microbiota and the signals those bacteria produce to release hormones that reduce appetite may give us new insight that we can adapt in the modern world."
The team established gut bacteria cultures in flasks and then 'fed' them two different diets—either a predigested potato, high-starch diet or a predigested grass, high-fiber diet. Then they tracked changes in the numbers and types of bacteria and measured the metabolites produced by digestion.
Surprisingly, the human cultures on a potato diet produced the highest levels of SCFAs. Even the baboon cultures fed potato produced more SCFAs than the baboon cultures fed grass. When the researchers applied some of these cultures to mouse colon cells in the lab dish, the cells were stimulated to release PYY hormone. Those exposed to human cultures digesting a potato diet released the most PYY, followed by those exposed to baboon cultures on a potato diet.
This evidence argues that the previous view of paleo diets and appetite suppression is flawed and that high-fiber, plant-based diets likely do not lead to increased SCFAs and increased appetite suppression. Rather, the researchers propose, little to no appetite suppression might help baboons maintain grazing all day to consume enough nutrients.
A closer cataloguing of all the metabolites produced by the bacterial cultures digesting potato or grass diets showed that as the levels of the amino acids isoleucine and valine rose, so too did the amount of PYY released. This relationship was even stronger than that with SCFAs.
"This hints that protein might play a greater role in appetite suppression than the breakdown of starch or fiber," said Timothy Barraclough, another co-author of the study. "More work will be needed to explore the effects of alternative breakdown products of various foods."
The researchers note that this study of digestion in the test tube is limited by not including the roles of gut cells, which absorb and secrete metabolites as well.
###
mBio® is an open access online journal published by the American Society for Microbiology to make microbiology research broadly accessible. The focus of the journal is on rapid publication of cutting-edge research spanning the entire spectrum of microbiology and related fields. It can be found online at http://mbio.asm.org.
The American Society for Microbiology is the largest single life science society, composed of over 39,000 scientists and health professionals. ASM's mission is to advance the microbiological sciences as a vehicle for understanding life processes and to apply and communicate this knowledge for the improvement of health and environmental and economic well-being worldwide.
All latest news from the category: Life Sciences and Chemistry
Articles and reports from the Life Sciences and chemistry area deal with applied and basic research into modern biology, chemistry and human medicine.
Valuable information can be found on a range of life sciences fields including bacteriology, biochemistry, bionics, bioinformatics, biophysics, biotechnology, genetics, geobotany, human biology, marine biology, microbiology, molecular biology, cellular biology, zoology, bioinorganic chemistry, microchemistry and environmental chemistry.
Back to home
Newest articles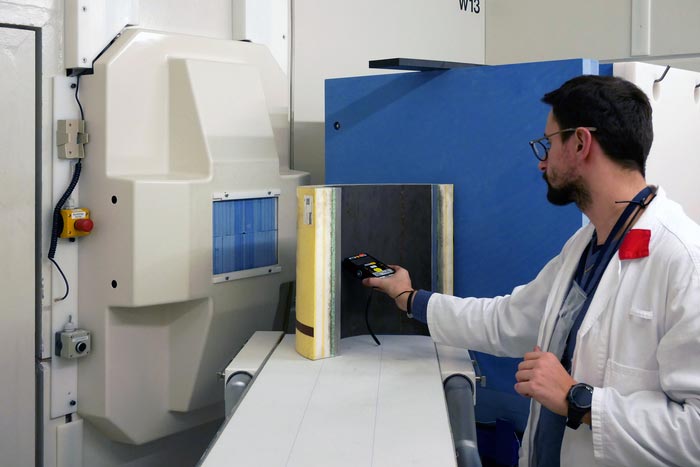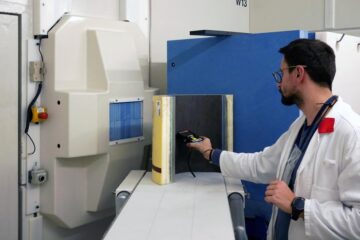 New neutron-based method helps keep underwater pipelines open
Neutrons detect clogs non-destructively through the metal walls of pipelines. Industry and private consumers alike depend on oil and gas pipelines that stretch thousands of kilometers underwater. It is not…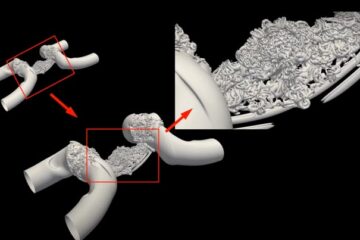 Into the vortex
TACC supercomputers help scientists probe vortices and turbulence. The subject of vortices might seem esoteric. But their impact does make headlines, as seen recently in an outbreak of tornadoes, swirling…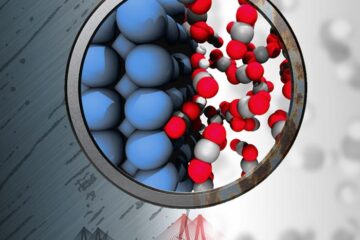 Rusting iron can be its own worst enemy
Rice team's simulations show iron catalyzes corrosion in 'inert' carbon dioxide. Iron that rusts in water theoretically shouldn't corrode in contact with an "inert" supercritical fluid of carbon dioxide. But it does….