Antifreeze proteins in Antarctic fishes prevent freezing … and melting
"We discovered what appears to be an undesirable consequence of the evolution of antifreeze proteins in Antarctic notothenioid fishes," said University of Oregon doctoral student Paul Cziko, who led the research with University of Illinois animal biology professors Chi-Hing "Christina" Cheng and Arthur DeVries. "What we found is that the antifreeze proteins also stop internal ice crystals from melting. That is, they are anti-melt proteins as well."
Five families of notothenioid fishes inhabit the Southern Ocean, the frigid sea that encircles Antarctica. Their ability to live in the icy seawater is so extraordinary that they make up more than 90 percent of the fish biomass of the region.
DeVries discovered antifreeze proteins in Antarctic notothenioid fishes in the late 1960s, and was the first to describe how the proteins bind to ice crystals in the blood to prevent the fishes from freezing.
In the new study, the team investigated whether the antifreeze protein-bound ice crystals inside these fishes would melt as expected when temperatures warmed. When researchers warmed the fishes to temperatures above the expected melting point, some internal ice crystals failed to melt. Ice that doesn't melt at its normal melting point is referred to as "superheated."
The researchers also found ice crystals in wild notothenioid fishes swimming in relatively warmer Antarctic summer waters, at temperatures where they would be expected to be free of ice. By testing the antifreeze proteins in the lab, the team found that these proteins also were responsible for preventing the internal ice crystals from melting.
"Our discovery may be the first example of ice superheating in nature," Cheng said.
A diver himself, Cziko worked with other divers to place and maintain a temperature-logging device in McMurdo Sound, Antarctica, one of the coldest marine environments on the planet. The device recorded ocean temperatures there for 11 years, a substantial portion of notothenioids' lifespan. Not once in that time did temperatures increase enough to overcome the antifreeze proteins' anti-melting effect to completely rid the fishes of their internal ice, the researchers report.
The researchers suspect that the accumulation of ice inside the fishes could have adverse physiological consequences, but none have yet been discovered.
If the fishes are destined to carry ice crystals around all their lives, Cheng said, it is conceivable that ice particles could obstruct small capillaries or trigger undesired inflammatory responses. Cziko likens the potential threat to dangers posed by asbestos in the lungs or blood clots in the brain.
"Since much of the ice accumulates in the fishes' spleens, we think there may be a mechanism to clear the ice from the circulation," he said.
"This is just one more piece in the puzzle of how notothenioids came to dominate the ocean around Antarctica," he said. "It also tells us something about evolution. That is, adaptation is a story of trade-offs and compromise. Every good evolutionary innovation probably comes with some bad, unintended effects."
The long-term temperature record of McMurdo Sound produced in the study also "will prove to be of great importance and utility to the polar research community that is addressing organismal responses to climate change in this coldest of all marine environments," Cheng said.
Clive W. Evans, a professor of molecular genetics and development at the University of Auckland in New Zealand, also is a co-author of the new paper.
The National Science Foundation supported this research.
Editor's notes:
To reach Christina Cheng, call 217-333-2832; email c-cheng@illinois.edu
To reach Paul Cziko, call 217-819-7976; email pcziko@uoregon.edu       
The paper, "Antifreeze protein-induced superheating of ice inside Antarctic notothenioid fishes inhibits melting during summer warming," is available online or from the U. of I. News Bureau.  
Links to additional materials:
Paul Cziko's website with photos of fishes and Antarctic research: www.paulcziko.net
Background slideshow with narration featuring Dr. Christina Cheng: http://tinyurl.com/n4se9q2 or direct link.
Media Contact
Diana Yates
University of Illinois
All news from this category: Life Sciences
Articles and reports from the Life Sciences area deal with applied and basic research into modern biology, chemistry and human medicine.
Valuable information can be found on a range of life sciences fields including bacteriology, biochemistry, bionics, bioinformatics, biophysics, biotechnology, genetics, geobotany, human biology, marine biology, microbiology, molecular biology, cellular biology, zoology, bioinorganic chemistry, microchemistry and environmental chemistry.
Back to the Homepage
Latest posts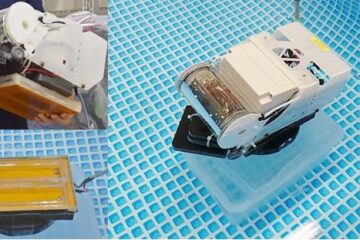 Seawater as an electrical cable !?
Wireless power transfers in the ocean For drones that can be stationed underwater for the adoption of ICT in mariculture. Associate professor Masaya Tamura, Kousuke Murai (who has completed the…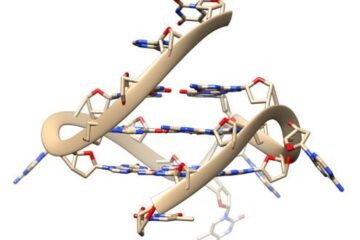 Rare quadruple-helix DNA found in living human cells with glowing probes
New probes allow scientists to see four-stranded DNA interacting with molecules inside living human cells, unravelling its role in cellular processes. DNA usually forms the classic double helix shape of…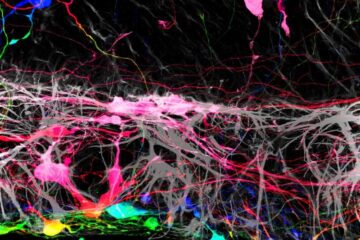 A rift in the retina may help repair the optic nerve
In experiments in mouse tissues and human cells, Johns Hopkins Medicine researchers say they have found that removing a membrane that lines the back of the eye may improve the…