Shortening guide RNA markedly improves specificity of CRISPR-Cas nucleases
In a report receiving advance online publication in Nature Biotechnology, Massachusetts General Hospital (MGH) investigators describe how adjusting the length of the the guide RNA (gRNA) component of the synthetic enzymes called CRISPR-Cas RNA-guided nucleases (RGNs) can substantially reduce the occurrence of DNA mutations at sites other than the intended target, a limitation the team had previously described just last year.
"Simply by shortening the length of the gRNA targeting region, we saw reductions in the frequencies of unwanted mutations at all of the previously known off-target sites we examined," says J. Keith Joung, MD, PhD, associate chief for Research in the MGH Department of Pathology and senior author of the report. "Some sites showed decreases in mutation frequency of 5,000-fold or more, compared with full length gRNAs, and importantly these truncated gRNAs – which we call tru-gRNAs – are just as efficient as full-length gRNAs at reaching their intended target DNA segments."
CRISPR-Cas RGNs combine a gene-cutting enzyme called Cas9 with a short RNA segment and are used to induce breaks in a complementary DNA segment in order to introduce genetic changes. Last year Joung's team reported finding that, in human cells, CRISPR-Cas RGNs could also cause mutations in DNA sequences with differences of up to five nucleotides from the target, which could seriously limit the proteins' clinical usefulness. The team followed up those findings by investigating a hypothesis that could seem counterintuitive, that shortening the gRNA segment might reduce off-target mutations.
"Some of our experiments from last year suggested that one could mismatch a few nucleotides at one end of the gRNA complementarity region without affecting the targeting activity," Joung explains. "That led us to wonder whether removing these nucleotides could make the system more sensitive to mismatches in the remaining sequence."
Based on a natural system a species of bacteria uses against other pathogens, the CRISPR-Cas RGNs most widely used by researchers includes a 20-nucleotide targeting region within the gRNA. To test their theory, the MGH team constructed RGNs with progressively shorter gRNAs and found that, while gRNAs with targeting segments of 17 or 18 nucleotides were as or more efficient than full-length gRNAs in reaching their targets, those with 15- or 16-nucleotide targeting segments had reduced or no targeting activity. Subsequent experiments found that 17-nucleotide truncated RGNs efficiently induced the desired mutations in human cells with greatly reduced or undetectable off-target effects, even at sites with only one or two mismatches.
"While we don't fully understand the mechanism by which tru-gRNAs reduce off-target effects, our hypothesis is that the original system might have more energy than it needs, enabling it to cleave even imperfectly matched sites," says Joung, who is an associate professor of Pathology at Harvard Medical School. "By shortening the gRNA, we may reduce the energy to a level just sufficient for on-target activity, making the nuclease less able to cleave off-target sites. But more work is needed to define exactly why tru-gRNAs have reduced off-target effects."
Joung's team has incorporated the capability to find tru-gRNA target sites into ZiFiT Targeter, a freely available software package designed to identify potential target sites for several DNA-editing technologies. ZiFiT is available at http://zifit.partners.org.
Co-lead authors of the Nature Biotechnology report are Yanfang Fu, PhD, and Jeffry Sander, PhD, of the MGH Molecular Pathology Unit. Additional co-authors are Deepak Reyon, PhD, and Vincent Cascio, also of MGH Molecular Pathology. The study was supported by National Institutes of Health Director's Pioneer Award DP1 GM105378, NIH grants R01 GM088040 and P50 HG005550, and the Jim and Ann Orr MGH Research Scholar Award.
Massachusetts General Hospital, founded in 1811, is the original and largest teaching hospital of Harvard Medical School. The MGH conducts the largest hospital-based research program in the United States, with an annual research budget of more than $775 million and major research centers in AIDS, cardiovascular research, cancer, computational and integrative biology, cutaneous biology, human genetics, medical imaging, neurodegenerative disorders, regenerative medicine, reproductive biology, systems biology, transplantation biology and photomedicine.
Media Contact
Sue McGreevey
EurekAlert!
All latest news from the category: Life Sciences and Chemistry
Articles and reports from the Life Sciences and chemistry area deal with applied and basic research into modern biology, chemistry and human medicine.
Valuable information can be found on a range of life sciences fields including bacteriology, biochemistry, bionics, bioinformatics, biophysics, biotechnology, genetics, geobotany, human biology, marine biology, microbiology, molecular biology, cellular biology, zoology, bioinorganic chemistry, microchemistry and environmental chemistry.
Back to home
Newest articles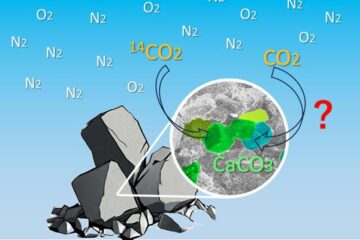 New method verifies carbon capture in concrete
Confirming CO2 origins could be useful for emissions trading. Carbon capture is essential to reduce the impact of human carbon dioxide emissions on our climate. Researchers at the University of…
Seeing cancer's spread through a computational window
Computational model allows researchers to simulate cellular-scale interactions across unprecedented distances in the human vasculature. Biomedical engineers at Duke University have significantly enhanced the capabilities of a computational model that…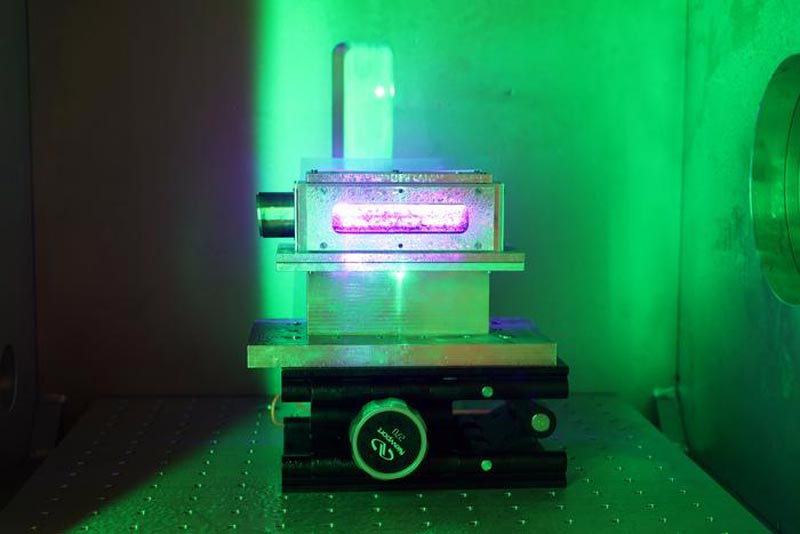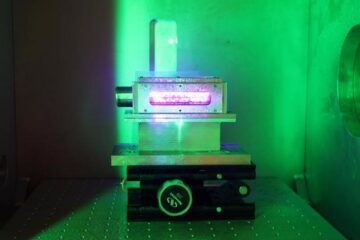 Compact accelerator technology achieves major energy milestone
Particle accelerators hold great potential for semiconductor applications, medical imaging and therapy, and research in materials, energy and medicine. But conventional accelerators require plenty of elbow room — kilometers —…