Anthrax: pre-publication and special issue
Recent events have confirmed that bioterrorism is no longer a threat but a reality. To provide wide-ranging access to the latest scientific information about anthrax and other potential bioweapons, Nature has put together a special online focus on this issue. This focus includes the pre-publication* of two research papers on anthrax toxin, as well as a collection of research, news and feature articles from our electronic archive. Because of the heightened interest in this area, among both the scientific community and the general public, all material in this feature has been made freely available.
The causative agent of the anthrax disease, the bacterium Bacillus anthracis, secretes a toxin made up of three proteins: protective antigen (PA), oedema factor (OF) and lethal factor (LF). PA binds to cell-surface receptors on the host's cell membranes. After being cleaved by a protease, PA binds to the two toxic enzymes, OF and LA, and mediates their transportation into the cytosol where they exert their pathogenic effects.
In the first of our pre-published papers, Bradley et al. report the cloning of the human PA receptor using a genetic complementation approach. The receptor, named anthrax toxin receptor, is a type I membrane protein with an extracellular Von Willebrand factor A domain that binds directly to PA. In the other paper, Pannifer et al. describe the crystal structure of lethal factor — the crucial pathogenic enzyme of anthrax toxin — which cleaves members of the mitogen-activated protein kinase kinase (MAPKK) family and disrupts cellular signalling. As both PA and LF are possible targets for therapeutic agents, these papers provide valuable information to researchers working towards better treatments for anthrax.
In addition to these Nature papers, this special focus also includes research from October's issue of Nature Biotechnology. Mourez et al. describe the isolation of a synthetic peptide that blocks the action of anthrax toxin in an animal model. These research papers are complimented by a news feature which looks at the threat of bioterrorism and researchers' attempts to counter it, and a collection of research, news and opinion articles from our archive. Our final featured article is a timely 'Advanced Online Publication' from Nature Genetics. Claire Fraser (President of The Institute of Genomic Research) and Malcolm Dando (Professor of International Security, Department of Peace Studies, University of Bradford, UK) argue in a Commentary article that the biomedical community have a crucial role to play in preventing the use of genomics research in bioweapons manufacture.
Nature's news and science-writing teams will continue to inform and explain the science behind current events as and when it happens, and this page will be updated accordingly.
Featured articles
Crystal structure of the anthrax lethal factor
ANDREW D. PANNIFER, THIANG YIAN WONG, ROBERT SCHWARZENBACHER, MARTIN RENATUS, CARLO PETOSA, JADWIGA BIENKOWSKA, D. BORDEN LACY, R. JOHN COLLIER, SUKJOON PARK, STEPHEN H. LEPPLA, PHILIP HANNA & ROBERT C. LIDDINGTON
Published online: 23 October 2001, DOI:10.1038/n35101998
PDF (298K)
Identification of the cellular receptor for anthrax toxin
KENNETH A. BRADLEY, JEREMY MOGRIDGE, MICHAEL MOUREZ, R. JOHN COLLIER & JOHN A.T. YOUNG
Published online: 23 October 2001, DOI:10.1038/n35101999
PDF (316K)
nature science update
Anthrax action shapes up
Designing a polyvalent inhibitor of anthrax toxin
MICHAEL MOUREZ, RAVI S. KANE, JEREMY MOGRIDGE, STEVE METALLO, PASCAL DESCHATELETS, BRET R. SELLMAN, GEORGE M. WHITESIDES & R. JOHN COLLIER
Nature Biotechnology 19, 958–961 (October 2001)
| Abstract | Full Text | PDF |
Genomics and future biological weapons: the need for preventive action by the biomedical community
C M FRASER & M R DANDO
Published online: Nature Genetics 22 October 2001, DOI:10.1038/ng763
| Full Text | PDF |
Related news
The bugs of war
CARINA DENNIS
Could our knowledge of microbial genomics and skill in genetic engineering be used to create 'enhanced' bioweapons? Carina Dennis assesses the threat, and the efforts to counter it.
Nature 411, 232–235 (17 May 2001)
| Full Text | PDF (457 K) |
Genetic sleuths rush to identify anthrax strains in mail attacks
REX DALTON
Nature 413, 657–658 (18 October 2001)
| Full Text | PDF(166 K) |
Bioweapons treaty under threat
DECLAN BUTLER
Nature 413, 657 (18 October 2001)
| Full Text | PDF(166 K) |
Gaps remain in Japan's biodefences
DAVID CYRANOSKI
Nature 413, 658 (18 October 2001)
| Full Text | PDF(95 K) |
Senators call for biodefence boost
JONATHAN KNIGHT
Nature 413, 441 (4 October 2001)
| Full Text | PDF(98 K) |
Business News
US rejects stronger bioweapons treaty
EMMA DOREY
Nature Biotechnology 19, 793 (September 2001)
| Full Text | PDF |
Pathogen threat spurs research initiatives
REX DALTON
Nature 411, 727 (14 June 2001)
| Full Text | PDF(204 K) |
Shock as labs miss anthrax samples
Nature 411, 514–515 (31 May 2001)
| Full Text | PDF(66 K) |
Smallpox stocks: new focus for research?
ALAN DOVE
Nature Medicine 5, 474 (May 1999)
| Full Text | PDF |
Adjusting FDA policies to address bioterrorist threat
JEFFREY L. FOX
Nature Biotechnology 17, 323–324 (April 1999)
| Full Text | PDF |
Iraq crisis spurs new bioweapons moves
DAVID DICKSON
Lack of provision in the Biological Weapons Convention for monitoring and verifying compliance has long been a worry. But negotiations for such provision have been given new momentum by recent events in Iraq.
Nature 391, 831 (26 February 1998)
| Full Text | PDF(189 K) |
Related commentary and opinion
A call to arms
Biologists should involve themselves in the debate over biological weapons — both to ensure that we have the means to counter the threats that such weapons pose and to help keep those threats in perspective.
Nature 411, 223 (17 May 2001)
| Full Text | PDF(55 K) |
Lessons from Iraq on bioweapons
CHRISTIAN SEELOS
There are strong political pressures to relax the scrutiny of suspected biological weapons activity in Iraq. But the experience of United Nations inspectors in the country points to significant dangers in such a policy.
Nature 398, 187–188 (18 March 1999)
| Full Text | PDF(187 K) |
Related links
---
*Citing advance online publications
This feature includes papers which have published ahead of print using digital object identifiers (DOIs). This allows the papers to be cited before final pagination and print publication. We recommend that you cite these papers by simply adding the DOI to the end of your normal citation:
Pannifer, A., et al. Crystal structure of the anthrax lethal factor. Nature DOI:10.1038/n35101998
After print publication you may use the traditional print citation, but the DOI citation will remain valid as the DOI is a persistent identifier.
More information on DOIs and Advance Online Publication can be found at: http://www.nature.com/neuro/aop/
All latest news from the category: Life Sciences and Chemistry
Articles and reports from the Life Sciences and chemistry area deal with applied and basic research into modern biology, chemistry and human medicine.
Valuable information can be found on a range of life sciences fields including bacteriology, biochemistry, bionics, bioinformatics, biophysics, biotechnology, genetics, geobotany, human biology, marine biology, microbiology, molecular biology, cellular biology, zoology, bioinorganic chemistry, microchemistry and environmental chemistry.
Back to home
Newest articles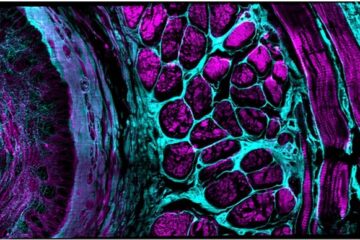 Enhancing the workhorse
Artificial intelligence, hardware innovations boost confocal microscope's performance. Since artificial intelligence pioneer Marvin Minsky patented the principle of confocal microscopy in 1957, it has become the workhorse standard in life…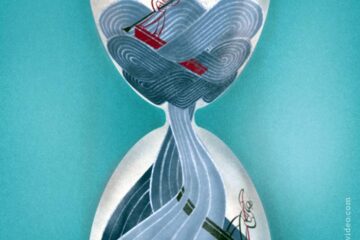 In the quantum realm, not even time flows as you might expect
New study shows the boundary between time moving forward and backward may blur in quantum mechanics. A team of physicists at the Universities of Bristol, Vienna, the Balearic Islands and…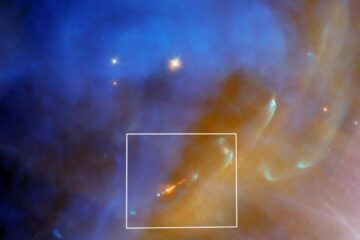 Hubble Spots a Swift Stellar Jet in Running Man Nebula
A jet from a newly formed star flares into the shining depths of reflection nebula NGC 1977 in this Hubble image. The jet (the orange object at the bottom center…