The smart money is on global warming.
An Alaskan sweepstake has become a record of global warming. The competition to predict when ice will melt reveals that, on average, the thaw comes more than five days earlier now than it did 84 years ago1.
In the winter of 1917, railway engineers working in Nenana, Alaska whiled away the long winter nights by erecting a wooden tripod on the frozen Tenana River and placing bets on the exact moment in spring when it would fall through the ice.
The Nenana Ice Classic, as it is now known, has taken place every year since. It attracts entrants from around the world and the original $800 jackpot (about $11,000 in current terms) has grown to around $300,000. The eight entrants who correctly predicted that this year the tripod would fall at 1 pm on 8 May pocketed $38,500 each.
Raphael Sagarin, of Stanford University in California, happened upon this unusual climate record while leafing through his Lonely Planet guidebook. "I was doing research on tide pools in southeast Alaska when I read about this competition," he says. "I thought it might be a good record of climate change."
The Classic stands up to scientific scrutiny because it measures the same thing every year with extreme precision. The contest ends when the tripod is swept downriver and trips a wire that stops a clock. The amount of money riding on the outcome also ensures accuracy.
The record includes a cooler spell in the middle of the century, and reflects rapid recent warming. Since 1975, the date at which the clock stops has advanced by about nine days.
"Ice melt is very strongly related to climate," says Tim Sparks of the Centre for Ecology and Hydrology in Monks Wood, Cambridgeshire, UK. Measuring melting in this way is "perfectly legitimate", adds Sparks, a champion of the contribution that amateur naturalists can make to climate monitoring.
"It's just a piece of the whole puzzle," says Sagarin. Combined with information from other biological or physical processes, such as leaf budburst and lake-ice melting, "it shows that the timing of the natural world is moving earlier".
Thaw point
The trend is not predictable enough to aid punters – this year the tripod lasted well beyond the 1917 date of 30 April, for example. Sagarin himself has not entered: "I wondered if I'd have an unfair advantage, but there's no science to guessing in an individual year."
Two forces can bring about the tripod's downfall. The ice beneath it can melt or floes swept down the river can break it up. From talking to local witnesses, Sagarin concludes that the former has become more common. Now the ice "just sort of rots away" beneath the tripod, he says. One person told him that the ice contest is "a lot less exciting than it used to be".
References
Sagarin, R. & Micheli, F. Climate change in nontraditional datasets. Science, 294, 811 (2001).
Media Contact
JOHN WHITFIELD
Nature News Service
All latest news from the category: Earth Sciences
Earth Sciences (also referred to as Geosciences), which deals with basic issues surrounding our planet, plays a vital role in the area of energy and raw materials supply.
Earth Sciences comprises subjects such as geology, geography, geological informatics, paleontology, mineralogy, petrography, crystallography, geophysics, geodesy, glaciology, cartography, photogrammetry, meteorology and seismology, early-warning systems, earthquake research and polar research.
Back to home
Newest articles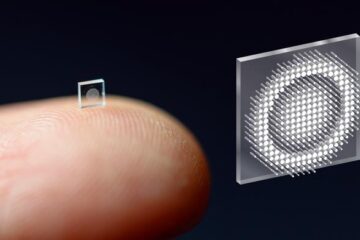 Researchers shrink camera to the size of a salt grain
Micro-sized cameras have great potential to spot problems in the human body and enable sensing for super-small robots, but past approaches captured fuzzy, distorted images with limited fields of view….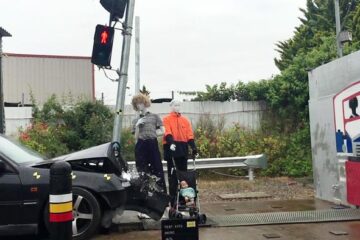 World-first product will be a lifesaving traffic stopper
Game-changing technology to design traffic lights that absorb kinetic energy, stopping them from crumpling when hit by a vehicle, will prevent thousands of fatalities and injuries each year and make…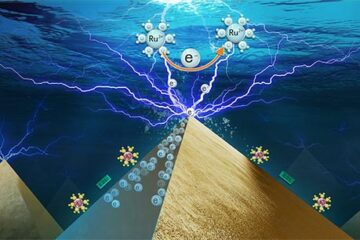 Scientists capture electron transfer image in electrocatalysis process
The involvement between electron transfer (ET) and catalytic reaction at electrocatalyst surface makes electrochemical process challenging to understand and control. How to experimentally determine ET process occurring at nanoscale is…