Screening Blood for West Nile Virus; Ethnic Differences in Response to HIV Medicines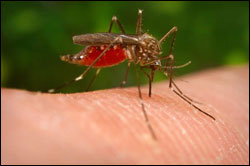 Health economics study questions recent policy on screening of US blood donations for West Nile Virus

A recent mandate to screen blood donations in all US states for West Nile virus (WNV) makes little sense from a public health point of view, say researchers from Columbia University and Harvard School of Public Health.
And while this is not yet the time of year to worry about mosquitoes, it seems a good time to take a look at the current policy on screening blood products for WNV, and to ensure that the best policy is in place for the inevitable 2006 season.
WNV can be detected in blood samples by recently developed and approved tests. These tests detect some but not all cases of contamination with the virus. This means that WNV infections that could result from contaminated blood products are potentially avoidable by screening donated blood. However, the majority of WNV infections are asymptomatic, so screening may have a small impact on clinical outcomes. The US Food and Drug Administration (FDA) has mandated screening of donated blood samples. However, the FDA has not prescribed specific screening strategies, and the decision on how to best screen blood samples has been left to the states and the blood collection agencies.
Caroline Korves (of Columbia University) in collaboration with Megan Murray and Sue Goldie (both at Harvard School of Public Health) have done a cost-effectiveness analysis of different screening strategies to see which of them would prevent cases through contaminated blood for a reasonable price. (In an ideal world, cost would not matter when it comes to protecting human life and health, but in reality there is limited money available for public health measures. Studies such as this one are therefore essential to help politicians decide how to spend their budget wisely.)
The analysis, published in the international open-access medical journal PLoS Medicine, revealed that in states with low WNV infection rates, the risk of an infected person donating blood was so low that screening was unlikely to prevent any cases of serious illness from WNV, despite very large costs. In states with intense WNV transmission, screening is likely to prevent cases of serious illness, but at a substantial cost. Where WNV is common, screening blood only from May to November (during the mosquito season) was as effective at identifying contaminated blood samples as screening throughout the year. These results suggest that a modification of the current policies would save large costs without significantly increasing the risk for blood recipients.
Korves and colleagues also propose and analyse an interesting alternative scenario: It turns out that one way to reduce costs dramatically and keep the risk of serious disease in blood recipients low would be to create a separate pool of blood reserved for those with a weakened immune system, and to screen only those samples. Given an increasing number of people living with compromised immune systems (recipients of organ transplants, patients with HIV/AIDS, and others), the idea of creating a 'supersafe' pool of blood products that is reserved for people who are less able to fight off infections contracted through contaminated blood seems well worth considering.
In an accompanying commentary, Bruce Lee (of the University of Pittsburgh) and Brad Biggerstaff (of the US Centers for Disease Control and Prevention) say that "The threat of disease certainly still exists, but with limited resources and other potential hazards to blood supply safety, there has been a real need for good, objective economic studies to determine what type and what degree of screening should be performed. "
Race/ethnicity is a predictor of plasma lipids in patients with HIV-1 on highly active antiretroviral therapy

Researchers from the University of Massachusetts and the University of Pennsylvania have shown that race/ethnicity is a predictor of plasma lipids in patients with HIV-1 on HAART (highly active antiretroviral therapy). The researchers, led by Andrea Foulkes and Muredach Reilly, examined the influence of racial/ethnic influences on plasma lipoproteins, and the genetic effects on lipids in patients with HIV-1.
In a cross-sectional analysis of 626 patients participating in several ongoing AIDS Clinical Trial Group studies, Foulkes and colleagues looked at the way that race/ethnicity, genetic variants of lipoproteins apoC-III/apoA-I, and protease inhibitors (a class of drugs used against HIV) affected plasma lipids. Overall, Black patients on HAART had a lipid profile that meant they were likely to be less prone to atheroma than White and Hispanic patients. They also found that in Hispanic, but not in White or Black patients, certain genetic variants of apoC-III were associated with less dyslipidemia in patients exposed to protease inhibitor-containing highly active antiretroviral therapy.
HIV-1 infection has become a chronic, manageable condition for patients who have long-term access to highly active antiretroviral therapy. However, in some patients, highly active antiretroviral therapy causes various metabolic complications, including the development of dyslipidemia. Some protease inhibitors have been associated with elevated levels of cholesterol, triglyceride, and low high-density lipoprotein cholesterol.
Protease-based highly active antiretroviral therapy has also been associated with increased risk for cardiovascular disease, which could, it has been suggested, lead to a future epidemic of cardiovascular disease in patients with HIV-1 treated with this regimen long term.
These findings are believed to be the first evidence for race/ethnicity–specific differences in both the occurrence of dyslipidemia on antiretroviral therapy (ART) and the influence of genetic factors on the occurrence of protease inhibitor-related lipid abnormalities. But the authors stress that the findings do not imply that "race" per se is responsible for functional differences between gene variants. Rather, it is more likely that differences relate to either variation in the inheritance pattern of haplotye blocks of the lipoprotein apoC-III gene, which the authors found to vary with race/ethnicity, or to the confounding influences of additional environmental and/or genetic factors.
The authors also point out that strategies that identify individuals with HIV-1 at increased risk of antiretroviral therapy -related metabolic complications will improve the selection of appropriate antiretroviral regimens and preventive cardiovascular therapies, and ultimately may decrease the long-term cardiovascular risk of these patients.
All latest news from the category: Life Sciences and Chemistry
Articles and reports from the Life Sciences and chemistry area deal with applied and basic research into modern biology, chemistry and human medicine.
Valuable information can be found on a range of life sciences fields including bacteriology, biochemistry, bionics, bioinformatics, biophysics, biotechnology, genetics, geobotany, human biology, marine biology, microbiology, molecular biology, cellular biology, zoology, bioinorganic chemistry, microchemistry and environmental chemistry.
Back to home
Newest articles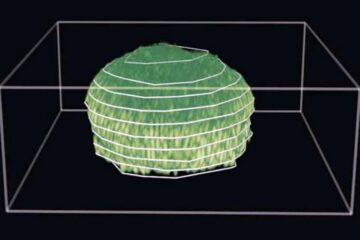 Growing biofilms actively alter host environment
The findings may offer insight into disease growth and the mechanics of antibiotic resistance. Dental plaque, gut bacteria and the slippery sheen on river rocks are all examples of biofilms,…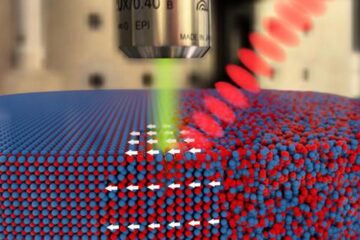 Magnetization by laser pulse
Research team identifies new details of a promising phenomenon. To magnetize an iron nail, one simply has to stroke its surface several times with a bar magnet. Yet, there is…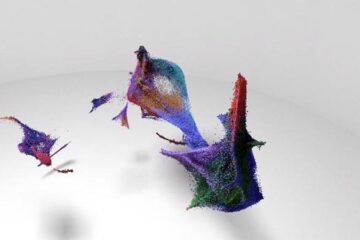 Turn cells into recording devices to unlock secrets of disease
Seattle Hub for Synthetic Biology launched by Allen Institute, Chan Zuckerberg Initiative, and the University of Washington will turn cells into recording devices to unlock secrets of disease. First-of-its-kind research…