Animal model of Parkinson's disease reveals striking sensitivity to common environmental toxins
In findings that support a relationship between agricultural chemicals and Parkinson's disease, two groups of researchers have found new evidence that loss of DJ-1, a gene known to be linked to inherited Parkinson's disease, leads to striking sensitivity to the herbicide paraquat and the insecticide rotenone. The two studies were performed with the fruit fly Drosophila, a widely used model organism for studies of human disease, and shed new light on biological connections between inherited and sporadic forms of Parkinson's disease.
The work is reported in Current Biology by two independent groups, one led by Nancy Bonini of the University of Pennsylvania and the Howard Hughes Medical Institute, and the other led by Kyung-Tai Min of the NINDS branch of the U.S. National Institutes of Health.
Parkinson's disease occurs both sporadically and as a result of inheritance of single gene mutations. One of the most common neurodegenerative disorders, it is associated with the progressive and selective loss of a specific population of neurons in the brain, the dopaminergic neurons of the substantia nigra pars compacta . Exposure to several common environmental toxins, thought to injure neurons through oxidative damage, has been shown to be associated with sporadic forms of Parkinson's disease. During the past decade, researchers have also made remarkable progress in identifying genes responsible for inherited forms of Parkinson's disease, with the expectation that understanding the function of these genes will elucidate mechanisms behind sporadic Parkinson's disease. Past work had shown that one form of familial Parkinson's disease results from a loss of function of a gene called DJ-1.
The fruit fly possesses two versions of the DJ-1 gene, and in the new work, the researchers simulated the human Parkinson's disease situation by deleting one or both forms of DJ-1 from the fly's DNA.
Bonini and colleagues showed that flies lacking both forms of DJ-1 activity are normal under standard conditions. However, upon exposure to widely used agricultural agents, including paraquat and rotenone, previously associated with the sporadic form of Parkinson's disease, the flies show strikingly increased sensitivity and death. These findings suggest that loss of DJ-1 function leads to an increased sensitivity to chemical agents that cause oxidative damage.
Min and his colleagues found that loss of function of one form of fly DJ-1, DJ-1b, caused a compensatory boost in expression of the other form of the gene, DJ-1a. These flies, lacking DJ-1â function but having increased DJ-1á activity, showed extended survival of dopaminergic neurons and resistance to oxidative stress caused by the chemical paraquat, but at the same time they also exhibited acute sensitivity to hydrogen peroxide treatment. The results showed that overexpression of DJ-1a in dopaminergic neurons is sufficient to confer protection against paraquat insult.
Together, the results from the two studies suggest that Drosophila DJ-1 genes, and potentially human DJ-1, play critical roles in the survival of dopaminergic neurons and the response to oxidative cellular stress. In addition, the studies also highlight DJ-1 as a potential therapeutic target for the treatment of Parkinson's disease.
Media Contact
Heidi Hardman
EurekAlert!
All latest news from the category: Life Sciences and Chemistry
Articles and reports from the Life Sciences and chemistry area deal with applied and basic research into modern biology, chemistry and human medicine.
Valuable information can be found on a range of life sciences fields including bacteriology, biochemistry, bionics, bioinformatics, biophysics, biotechnology, genetics, geobotany, human biology, marine biology, microbiology, molecular biology, cellular biology, zoology, bioinorganic chemistry, microchemistry and environmental chemistry.
Back to home
Newest articles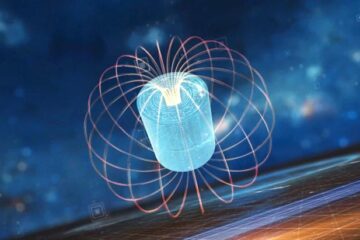 China claims new world record for strongest steady magnetic field
The hybrid magnet at the Steady High Magnetic Field Facility (SHMFF) in Hefei, China set a world record for the highest steady magnetic field by a working magnet when it…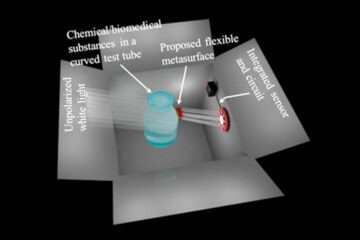 Metaholographic platform that detects light exposure
During the COVID-19 pandemic last year, an incident occurred where vaccines exposed to room temperature had to be discarded. Biomedical substances, including vaccines, risk deterioration if not stored properly, so…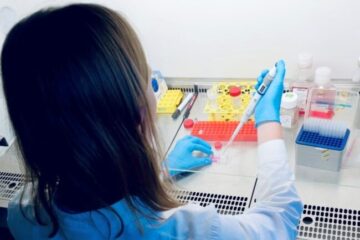 Similarity of hepatocytes from liver and from stem cells improved
Research with stem cells is becoming increasingly important, because stem cells can develop into any body cell – skin cells, nerve cells or organ cells such as liver cells, the…