Micro-molecule plays big role in birth defects
UF Genetics Institute researcher finds way to explore role of microRNAs in specific tissue

University of Florida researchers have learned how to selectively shut down a flyweight-sized genetic molecule that packs a heavyweight punch, a discovery that may help doctors better understand cancer, birth defects and other health problems. The finding, which will be reported this week in the online Proceedings of the National Academy of Sciences, deals with tiny strands of genetic material called microRNAs.
Once thought to be little more than cellular debris, these short strands of RNA may perform a vital role in healthy development by strategically turning off gene activity.
By genetically modifying mice, scientists with the UF Genetics Institute were able to get the first-ever picture of how limbs would develop in a vertebrate without the help of microRNAs. When microRNAs were not available to turn off certain genes, the mice grew malformed, nonfunctional limbs.
The finding may provide insight into human birth defects, but scientists say its greater value will be as a new technique to study the function and malfunction of microRNAs, more than 200 types of which are thought to exist in the human body.
"We looked at limb development because it's a great place to demonstrate the technique," said Brian Harfe, Ph.D., an assistant professor of molecular genetics and microbiology in the College of Medicine and lead author of the report. "We were able to show it's feasible to eliminate the activity of microRNAs from a specific tissue while the rest of the tissue remains normal."
Had researchers inhibited microRNAs in every single cell, Harfe said the mouse embryos would survive little more than seven days after fertilization. "That isn't enough time to study development," Harfe said. "Most structures, such as the heart, the gut and the lungs, haven't even formed yet. Now we can bypass the problem of early mortality and study the structures as they develop. It's a new tool for the genetic researcher's toolbox."
No more than five years ago, microRNAs were considered to be little more than light seasoning in the genetic soup, distant and unnecessary cousins to the main ingredients, DNA, which contains all the genetic instructions for the human body, and RNA, which translates DNA's message into proteins – the building blocks of life.
Scientists now think the pint-sized pieces of RNA may control as much as one-third of human gene expression by seeking out and binding to messenger RNA, thereby adjusting the protein-manufacturing process.
But for microRNAs to do their jobs, scientists believe an enzyme called Dicer must be present. Harfe, who worked in collaboration with researchers at the University of California at San Francisco and the Harvard Medical School, genetically modified mice so that scientists could eliminate Dicer in specific tissues at any stage in the developmental process, thus opening a window into the role of microRNAs in limb development.
In cases where Dicer is not present in developing limb tissue, Harfe showed that microRNAs were not processed and limbs were visibly smaller. "Many of the birth defects we see in people are mimicked by the defects we've seen in this mouse model," said Xin Sun, Ph.D., an assistant professor of genetics at the University of Wisconsin who is familiar with the research but who did not participate in it. "It indicates mutations in microRNAs might be responsible for birth defects, and this has not been discovered before. Using this same approach, we can look at other embryonic organs and ask what microRNAs do as a group."
Other research indicates microRNAs may play a role in diseases ranging from cancer to AIDS. "There is indirect evidence that if you remove two microRNAs from the human genome, leukemia develops," Harfe said. "We envision our mouse model may be a tool to directly test how microRNAs are involved in human cancers."
All latest news from the category: Life Sciences and Chemistry
Articles and reports from the Life Sciences and chemistry area deal with applied and basic research into modern biology, chemistry and human medicine.
Valuable information can be found on a range of life sciences fields including bacteriology, biochemistry, bionics, bioinformatics, biophysics, biotechnology, genetics, geobotany, human biology, marine biology, microbiology, molecular biology, cellular biology, zoology, bioinorganic chemistry, microchemistry and environmental chemistry.
Back to home
Newest articles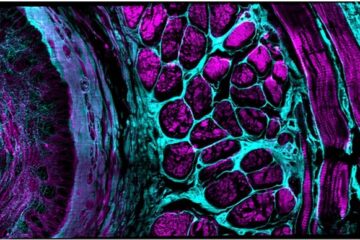 Enhancing the workhorse
Artificial intelligence, hardware innovations boost confocal microscope's performance. Since artificial intelligence pioneer Marvin Minsky patented the principle of confocal microscopy in 1957, it has become the workhorse standard in life…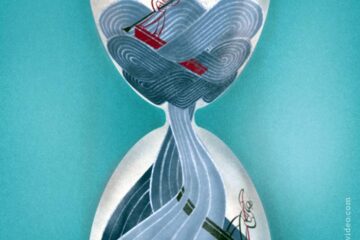 In the quantum realm, not even time flows as you might expect
New study shows the boundary between time moving forward and backward may blur in quantum mechanics. A team of physicists at the Universities of Bristol, Vienna, the Balearic Islands and…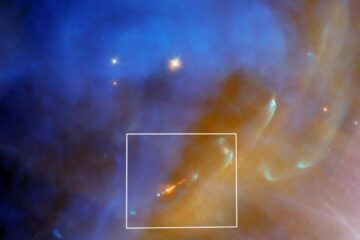 Hubble Spots a Swift Stellar Jet in Running Man Nebula
A jet from a newly formed star flares into the shining depths of reflection nebula NGC 1977 in this Hubble image. The jet (the orange object at the bottom center…