Scientists discover proteins involved in spread of HIV-1 infection
An international team of researchers has identified a family of proteins that are involved in HIV-1 budding from host cells, and are therefore likely to be essential for the spread of the virus. Targeting these proteins and the proteins they interact with could lead to potential new therapies for HIV-1 as well as other viruses that use the same budding mechanism.
The research appears as the "Paper of the Week" in the August 20 issue of the Journal of Biological Chemistry, an American Society for Biochemistry and Molecular Biology journal.
Like other enveloped viruses, HIV-1 needs to bud from host cells in order to spread infection to other cells. To do this, the virus hijacks a pathway that normally sorts proteins into cellular compartments called multivesicular bodies (MVB) for destruction by lysosomes. The HIV Gag protein contains a specific sequence of amino acids which it uses to recruit the human tumor susceptibility gene 101 (TSG101). The virus then uses TSG101 to take control of the protein sorting and vesicle formation machinery and use it for its own purposes.
Previously, scientists determined that the yeast version of TSG101, called Vps23p, binds to two other proteins, Vps28p and Vps37p, to form the Endosomal Sorting Complex Required for Transport (ESCRT-I) which then participates in the protein sorting and packaging process.
However, the analogous pathway in humans is not quite as defined–scientists have found the human equivalent of Vps28p, but not Vps37p. Missing this protein has made it hard to understand what exactly goes on in humans. Now, Wesley Sundquist, professor of biochemistry at the University of Utah, and his colleagues report that they have found the human version of Vps37p. "Our paper describes the identification of the human VPS37 proteins. This is a necessary step both for understanding how HIV-1 buds from cells and for defining the MVB pathway in human cells," says Sundquist.
An unexpected result was that there was more than one VPS37 protein in human cells. In fact, there was a family of four different VPS37 proteins that the scientists named VPS37A-D. Says Sundquist, "We do not yet fully understand why humans have four different VPS37 proteins, but we assume that this provides greater potential for regulating the MVB pathway, which is responsible for targeting a number of important cellular proteins for lysosomal destruction."
The scientists focused their efforts on one of the proteins,VPS37B, and found that it binds to TSG101 through a conserved sequence of amino acids that is also present in all of the other Vps37 proteins. They also showed that VPS37B is a subunit of the human ESCRT-I complex, and that it is capable of recruiting the ESCRT-I complex to support HIV budding in vivo.
Sundquist and colleagues also managed to identify regions of TSG101 that bind to VPS28 and VPS37, and showed that theVPS28 binding region is essential for HIV-1 budding. This information could potentially be used to develop drugs that target these binding regions and disrupt HIV-1 budding, preventing infection from spreading.
These results were independently confirmed by another research group led by Harald Stenmark of the Norwegian Radium Hospital in Montebello, Norway. Stenmark's group also discovered the same group of human VPS37 proteins and published their results in the September issue of Molecular Biology of the Cell.
Says Sundquist, "In a general sense, I think that it is important to identify all of the cellular proteins that are involved in HIV replication, and it appears likely that the newly identified VPS37 proteins play a direct role in HIV budding. In principle, the VPS37 proteins are therefore potential new drug targets, though of course many significant hurdles remain to be overcome, such as inhibitor screening and potential problems with cellular toxicity."
Media Contact
Nicole Kresge
EurekAlert!
All latest news from the category: Life Sciences and Chemistry
Articles and reports from the Life Sciences and chemistry area deal with applied and basic research into modern biology, chemistry and human medicine.
Valuable information can be found on a range of life sciences fields including bacteriology, biochemistry, bionics, bioinformatics, biophysics, biotechnology, genetics, geobotany, human biology, marine biology, microbiology, molecular biology, cellular biology, zoology, bioinorganic chemistry, microchemistry and environmental chemistry.
Back to home
Newest articles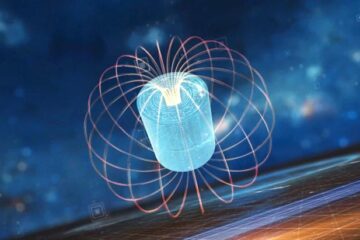 China claims new world record for strongest steady magnetic field
The hybrid magnet at the Steady High Magnetic Field Facility (SHMFF) in Hefei, China set a world record for the highest steady magnetic field by a working magnet when it…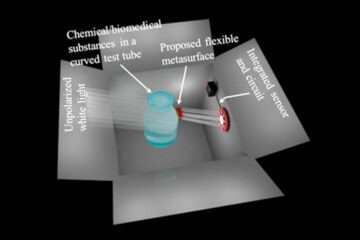 Metaholographic platform that detects light exposure
During the COVID-19 pandemic last year, an incident occurred where vaccines exposed to room temperature had to be discarded. Biomedical substances, including vaccines, risk deterioration if not stored properly, so…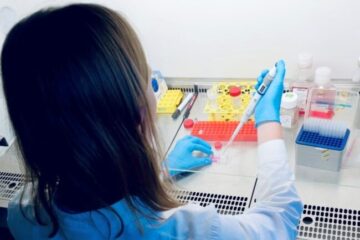 Similarity of hepatocytes from liver and from stem cells improved
Research with stem cells is becoming increasingly important, because stem cells can develop into any body cell – skin cells, nerve cells or organ cells such as liver cells, the…