Major New CO2 Threat To Climate Stability & Water Supplies
A new report in top science magazine "Nature" shows that rising carbon dioxide or CO2, is causing a massive increase in dissolved chemicals in Britain's waters. The chemicals (called DOC or dissolved organic carbon) could harm our health and accelerate current rises in atmospheric CO2 levels.
The discovery was made by a team led by wetland researcher Dr Chris Freeman, Royal Society Industry Fellow at the University of Wales, Bangor, who explained: "We've known for some time that CO2 levels have been rising and that these could cause global warming. But this new research has enormous implications because it shows that even without global warming; rising CO2 can damage our environment."
The massive increase in river DOC means two things: 1) It can produce cancer-causing by-products when waters are treated with chlorine for drinking water supplies. And 2) when DOC breaks down to CO2 in the environment it adds further to global warming, and causes even more DOC increases in our rivers. "It's like a vicious circle, where the problem gets, not just worse and worse, but faster and faster, the longer the process goes on."
When asked why CO2 affects DOC release, Dr Freeman explained "Plants take up CO2 converting it into organic matter, some of which leaks out into the soil as DOC. But that isn't the end of the story; Bacteria can use leaked DOC to provide energy to allow them to break down the soil itself. Peaty soils contain enormous quantities of carbon, even matching the carbon content of the entire atmosphere, and this too can then enter
our rivers as DOC."
The dramatic rises in DOC were first recognised by Freeman and colleagues in rivers draining peatlands back in 2001. But until now, no one realised that rising CO2 emissions were causing the problem. Back in 2001 they reported that river DOC had increased 65% since 1988. "I was astounded when I heard from my colleagues at the Natural Environment Research Council's Centre for Ecology and Hydrology that the latest Acid
Waters Monitoring Network data shows that the increase has now gone above 90% for the first time." said Freeman "The rate of acceleration suggests that we have disturbed something critical that controls the stability of the carbon cycle on our planet."
We have to get our CO2 emissions under control. Freeman, who served on the UK United Nations Climate Change and Energy Forum in 2001-2002 explained that "International attempts to slow current rises in CO2 have failed mainly due to the refusal of US President Bush to sign up to the Kyoto protocol". President Bush claims there isn't enough proof that CO2 could affect our climate to warrant action, but Dr Freeman explained "Carbon dioxide is implicated in the DOC problem, and 25% of all CO2
emissions come from just one country, the USA. To make matters worse, if it wasn't for the US, we'd have an international treaty in place by now to control emissions rises".
What should we do now? The best option would be to persuade the US to join us, so that together we can increase our efforts to switch to non-fossil fuel technologies. A more extreme option might be to dig up all our peatlands as these are the main source of the DOC, but that would never be popular because of their wildlife interest. In a tone reminiscent of blockbuster movie , 'The day after tomorrow', Freeman said, "Perhaps the only realistic approach is to batten down the hatches and prepare for extreme climate changes even sooner than we expected".
But even if you forget global warming, we still have to protect our water supplies. Fortunately the UK water industry is already responding by improving water treatment. But all this costs money, and one thing is for certain, if we can't persuade Bush to take CO2 emissions more seriously, we're the ones who will end up paying with ever-rising water bills and an ever more unpredictable climate.
All latest news from the category: Life Sciences and Chemistry
Articles and reports from the Life Sciences and chemistry area deal with applied and basic research into modern biology, chemistry and human medicine.
Valuable information can be found on a range of life sciences fields including bacteriology, biochemistry, bionics, bioinformatics, biophysics, biotechnology, genetics, geobotany, human biology, marine biology, microbiology, molecular biology, cellular biology, zoology, bioinorganic chemistry, microchemistry and environmental chemistry.
Back to home
Newest articles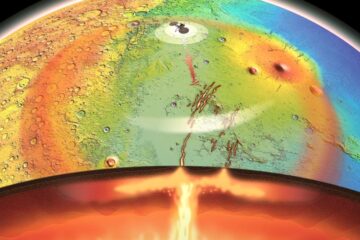 Giant mantle plume reveals Mars is more active than previously thought
Orbital observations unveil the presence of an enormous mantle plume pushing the surface of Mars upward and driving intense volcanic and seismic activity. On Earth, shifting tectonic plates reshuffle the…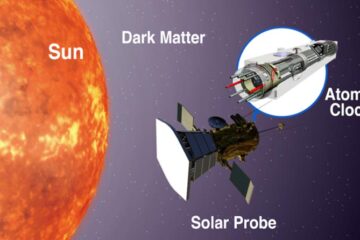 Space atomic clocks could help uncover the nature of dark matter
Studying an atomic clock on-board a spacecraft inside the orbit of Mercury and very near to the Sun might be the trick to uncovering the nature of dark matter, suggests…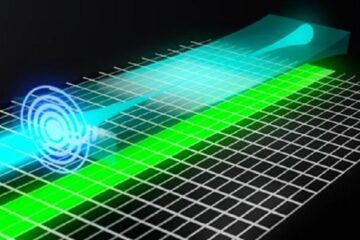 Photon-efficient volumetric imaging with light-sheet scanning fluorescence microscopy
New method harnesses image scanning superresolution for enhanced photon efficiency in light-sheet microscopy. In biological imaging, researchers aim to achieve 3D, high-speed, and high-resolution, with low photobleaching and phototoxicity. The…