Honey bee genome assembled
The National Human Genome Research Institute (NHGRI), one of the National Institutes of Health (NIH), today announced that the first draft version of the honey bee genome sequence has been deposited into free public databases.
The sequence of the honey bee, Apis mellifera, was assembled by a team led by Richard Gibbs, Ph.D., director of the Human Genome Sequencing Center at Baylor College of Medicine in Houston. The honey bee genome is about one-tenth the size of the human genome, containing about 300 million DNA base pairs.
Researchers have deposited the initial assembly, which is based on six-fold sequence coverage of the honey bee genome, into the NIH-run, public database, GenBank (www.ncbi.nih.gov/Genbank). In turn, Genbank will distribute the sequence data to the European Molecular Biology Laboratory's Nucleotide Sequence Database, EMBL-Bank (www.ebi.ac.uk/embl/index.html), and the DNA Data Bank of Japan, DDBJ (www.ddbj.nig.ac.jp).
Sequencing of the honey bee genome began in early 2003. NHGRI provided about $6.9 million in funding for the project and the U.S. Department of Agriculture contributed $750,000.
The honey bee is valued by farmers for its ability to produce honey and pollinate crops. Besides its importance in agriculture, the honey bee serves as a model organism for studying human health issues including immunity, allergic reaction, antibiotic resistance, development, mental health, longevity and diseases of the X chromosome. Biologists also are interested in the honey bee's social instincts and behavioral traits.
In addition, researchers want to compare the honey bee's genome with the genomes of other organisms to find genes and regulatory regions within DNA. Scientists are particularly interested in comparing the honey bee's genome with the previously sequenced insect genomes, such as the fruit fly and mosquito, as well as with DNA sequences from Africanized bee strains that have invaded many areas of the southern United States. For more on the rapidly growing field of comparative genomic analysis, go to: www.genome.gov/10005835.
To read the white paper outlining the scientific strategy for sequencing the honey bee genome, go to: http://www.genome.gov/Pages/Research/Sequencing/SeqProposals/ HoneyBee_Genome.pdf.
NHGRI is one of 27 institutes and centers at NIH, an agency of the Department of Health and Human Services. The NHGRI Division of Extramural Research supports grants for research and for training and career development at sites nationwide. Information about NHGRI can be found at: www.genome.gov.
For additional information on the honey bee genome assembly, contact:
National Human Genome Research Institute
Geoff Spencer
301-402-0911
spencerg@mail.nih.gov
Baylor College of Medicine
Human Genome Sequencing Center
Heather Bonham
713-798-6495
hbonham@bcm.tmc.edu
USDA
Wayne Baggett
202-720-4623
wayne.baggett@usda.gov
Media Contact
Geoff Spencer
EurekAlert!
All news from this category: Life Sciences
Articles and reports from the Life Sciences area deal with applied and basic research into modern biology, chemistry and human medicine.
Valuable information can be found on a range of life sciences fields including bacteriology, biochemistry, bionics, bioinformatics, biophysics, biotechnology, genetics, geobotany, human biology, marine biology, microbiology, molecular biology, cellular biology, zoology, bioinorganic chemistry, microchemistry and environmental chemistry.
Back to the Homepage
Latest posts
A little friction goes a long way toward stronger nanotube fibers
Rice model may lead to better materials for aerospace, automotive, medical applications. Carbon nanotube fibers are not nearly as strong as the nanotubes they contain, but Rice University researchers are…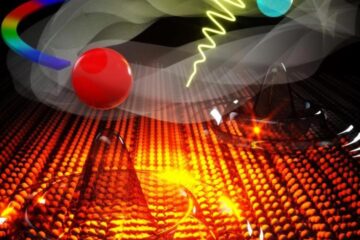 Light-induced twisting of Weyl nodes switches on giant electron current
Scientists at the U.S. Department of Energy's Ames Laboratory and collaborators at Brookhaven National Laboratory and the University of Alabama at Birmingham have discovered a new light-induced switch that twists…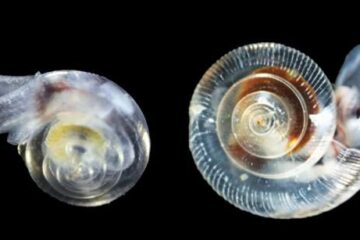 Acidification impedes shell development of plankton off the US West Coast
Shelled pteropods, microscopic free-swimming sea snails, are widely regarded as indicators for ocean acidification because research has shown that their fragile shells are vulnerable to increasing ocean acidity. A new…