Scientists Discover What Plants Do During Long Winter Nights
In research published today scientists at the John Innes Centre (JIC), Norwich(1), report on what plants do during the hours of darkness. During daylight hours plants use the energy from sunlight to power the production of food (sugar) from carbon dioxide and water. This process (photosynthesis) is well understood, but what happens when the sun goes down? The JIC researchers have found a previously unknown sugar transport system within plants and this has, for the first time, shed light on what plants do in the darkness. Their research is published in two related papers in international science journals 'Science' and 'The Plant Journal'(2).
That plants use energy from sunlight to power the production of sugar from carbon dioxide and water is familiar to many people. Photosynthesis is a hugely important process because it sustains most of the food chains on the planet as well as recycling carbon dioxide and producing oxygen. Worldwide, plants use solar energy to capture millions of tonnes of carbon dioxide every day. They convert it first to sugar and then to carbohydrate, fat and protein – some of which we harvest for food.
"Photosynthesis is well understood, but our discovery is really exciting because it gives us a new insight into how plants control the use of the sugar that they produce" said Professor Alison Smith (Head of the Metabolic Biology Department and leader of the research team at the JIC). "We already know that sugar is the starting point for all of the processes of plant growth and development, but our work shows how plants ensure that even in the darkness of long winter nights, they have sufficient sugar to meet their needs".
As well as making sugars from carbon dioxide, photosynthesis also makes some starch. This is temporarily stored in the leaf during the day. At night, when photosynthesis and hence conversion of carbon dioxide to sugars is not possible, the starch is broken down to make sugars. This maintains the supply of sugars, thereby allowing the plant to survive and grow during the hours of darkness. The discovery by John Innes Centre scientists reveals for the first time the mechanisms inside leaves that are responsible for converting millions of tonnes of starch to sugars each night.
The way that plants use the sugar they make in photosynthesis is of enormous significance in agriculture. Understanding how the sugar is used will enable plant breeders to develop crops in which more of the sugar goes into useful products in the seeds, leaves and tubers of crops. This will increase agricultural efficiency by increasing the proportion of useful material that crops produce. Conversion of starch into sugars is also of great significance in controlling the sweetness, taste, quality and storage characteristics of many fruits. In tomatoes, for example, higher starch content both improves processing quality and reduces the energy required for processing.
All news from this category: Life Sciences
Articles and reports from the Life Sciences area deal with applied and basic research into modern biology, chemistry and human medicine.
Valuable information can be found on a range of life sciences fields including bacteriology, biochemistry, bionics, bioinformatics, biophysics, biotechnology, genetics, geobotany, human biology, marine biology, microbiology, molecular biology, cellular biology, zoology, bioinorganic chemistry, microchemistry and environmental chemistry.
Back to the Homepage
Latest posts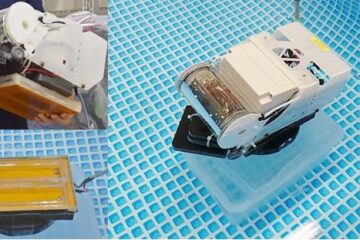 Seawater as an electrical cable !?
Wireless power transfers in the ocean For drones that can be stationed underwater for the adoption of ICT in mariculture. Associate professor Masaya Tamura, Kousuke Murai (who has completed the…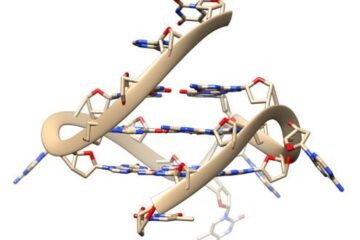 Rare quadruple-helix DNA found in living human cells with glowing probes
New probes allow scientists to see four-stranded DNA interacting with molecules inside living human cells, unravelling its role in cellular processes. DNA usually forms the classic double helix shape of…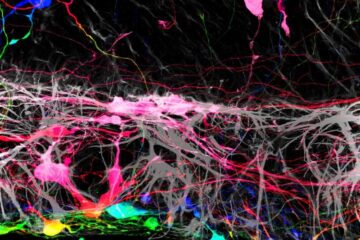 A rift in the retina may help repair the optic nerve
In experiments in mouse tissues and human cells, Johns Hopkins Medicine researchers say they have found that removing a membrane that lines the back of the eye may improve the…