Down That Long Dusty Trail
While Mars can claim some unique features – the largest volcano and the deepest canyon in the solar system – its rocky, dusty, cold landscape has yet to yield signs of the ultimate prize: life.
Three simple words – follow the water – have become the mantra of astrobiologists studying the Red Planet because the presence of water is believed to be a prerequisite for life, either past or present.
But as scientists look for evidence of water on Mars, they are faced with an underlying dilemma: Will they know life when they see it?
"Scientists' approach to finding life is very earth-centric," said Kenneth Nealson, holder of the USC Wrigley Chair in Environmental Sciences. "Based on what we know about life on Earth, we set the limits for where we might look on other planets."
In a paper published in the current edition of the journal Astrobiology, Nealson – and Bruce Jakosky of the University of Colorado – speculated that a microbe that exists in the coldest temperatures on Earth might provide clues about how a similar organism could survive beneath the Martian polar ice caps.
The microbe in question was discovered by Corien Bakersman, a postdoctoral student in Nealson's lab, and remains the only one of its kind. It was isolated from a cryopeg – a small, salty, liquid lake found under the Siberian permafrost.
The bacteria, named Psychrobacter cryopegella, can grow at -10 Celsius and can stay alive and even keep metabolizing at an astonishing -20 Celsius While it isn't able to replicate itself at that extreme temperature, it maintains the minimal metabolism needed to repair and maintain its cell structures.
"This organism can exist at colder temperatures than any previously discovered," said Nealson, a professor of earth sciences and biological sciences in the USC College of Letters, Arts and Sciences.
"We know it's possible here, so certainly it's possible somewhere else. This bacteria expands the limits of life, so if you can find places on Mars that are minus 20 degrees centigrade, you should take a look."
Nealson and Jakosky looked to the Martian polar regions for a habitat similar to the one in which cryopegella survives.
While temperatures at Mars' equatorial and mid-latitudes regularly rise above -20 Celsius, it is unlikely that there is liquid water there because of its potential to be absorbed into the atmosphere, Nealson said.
But, liquid water could be found under the frozen polar caps, he added.
Climate changes on Mars, as with all of the nine planets that orbit the sun, are tied to its obliquity, or tilt of its axis with respect to its orbital plane.
Nealson and his colleagues proposed that as the Red Planet tilted – exposing more of itself to the sun at various times in its history – temperatures at the polar ice caps were warmed to minus -20 Celsius or higher.
"If the ice at the polar caps warmed to liquid water, organisms like cryopegella could have awakened and repaired any damage that might have occurred to their various cellular components," Nealson said.
"Then, as the obliquity changed a few million years later and the planet got colder and colder, these organisms would have been the last survivors."
But, he added, "I would never say, 'Go and look for this bacteria.' I would say, 'This is a habitat that we should look at on Mars because on Earth, similar habitats have life.'"
The paper's other contributors were USC's Corien Bakerman and the University of Colorado's Ruth Ley and Michael Mellon.
Media Contact
Usha Sutliff
USC News Service
All news from this category: Life Sciences and Chemistry
Articles and reports from the Life Sciences and chemistry area deal with applied and basic research into modern biology, chemistry and human medicine.
Valuable information can be found on a range of life sciences fields including bacteriology, biochemistry, bionics, bioinformatics, biophysics, biotechnology, genetics, geobotany, human biology, marine biology, microbiology, molecular biology, cellular biology, zoology, bioinorganic chemistry, microchemistry and environmental chemistry.
Back to the Homepage
Latest posts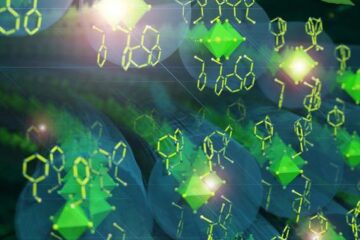 Just a few atoms thick: New functional materials developed
Using the smallest "construction set" in the world, a research team from the universities of Marburg, Giessen and Paderborn is designing new materials for computer chips, light-emitting diodes and solar…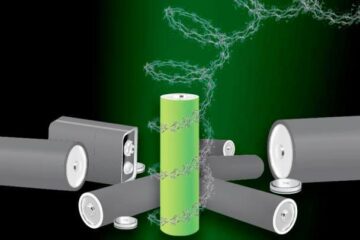 Researchers develop new metal-free, recyclable polypeptide battery
– that degrades on demand … This could result in battery production moving away from strategic elements like cobalt. The introduction of lithium-ion (Li-ion) batteries has revolutionized technology as a…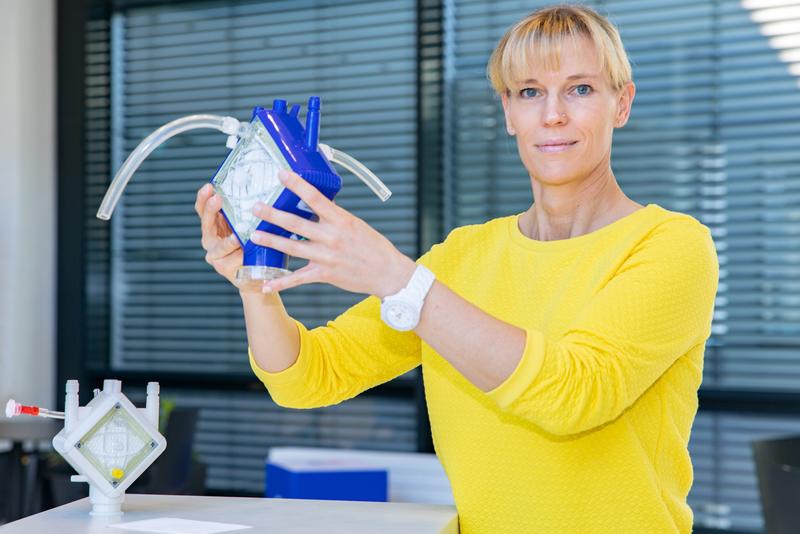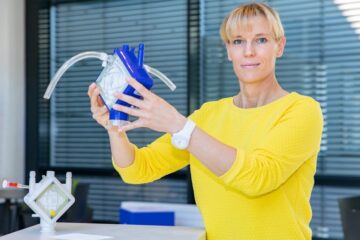 Artificial lungs as organ replacement
DFG priority program funds four MHH projects with 1.6 million euros. For people with severe lung diseases, transplantation of a healthy organ is often the only chance of survival. But…